Snowmobile Barn Museum
Introduction
Located outside of the scenic town of Fredon, New Jersey, the Snowmobile Barn Museum carries the proud role of being the premier snowmobile history museum for outdoors enthusiasts. Within its two 6,000-square-foot museum buildings, visitors can trace over 100 years of snowmobile and motorcycle history while exploring the sport's evolution via 150 sleds and thousands of assorted items. Including toys, advertisements, ornaments, and much more, the massive collection at this museum takes visitors into the heart of Americana. Owner of the private collection, Dan Klemm, is the self-professed "snowmobile king," and in addition to the historic sleds, Klemm's collection traversed more than 400 unique models, ranging from a wooden replica of a 1924 Eliason motorized toboggan to more modern machines.
Images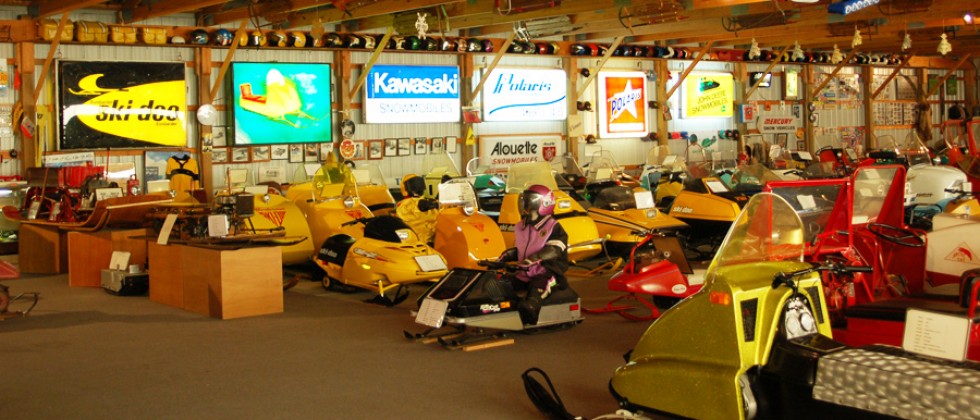 Outside the Snowmobile Barn Museum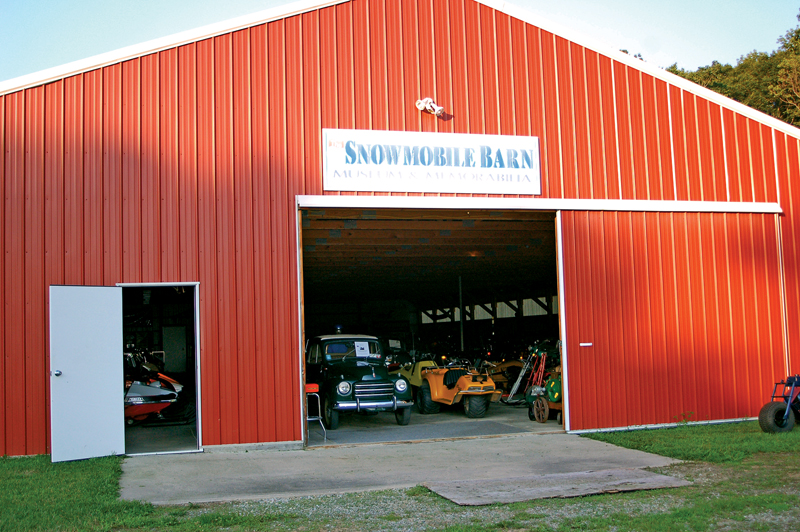 1940 Eliason Model A Snowmobile at the Museum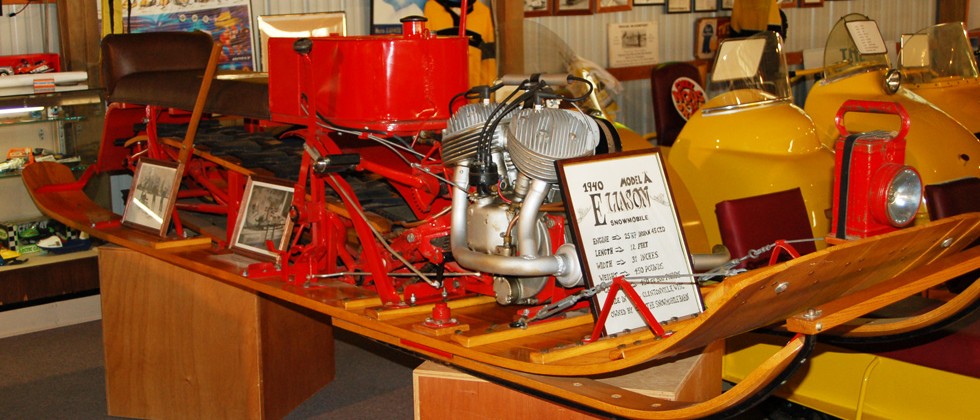 Backstory and Context
Snowmobile Collection
Thousands of snowmobile-enthusiasts put the Snowmobile Barn Museum on their itinerary every year due to the museum's massive and wide-reaching collections. Over 500 sleds serve as the ideal introduction to beginner enthusiasts, while the more knowledgable museum-goers can discover models and types they've never seen before.
Housed throughout the two 6,000-square-foot buildings, the 150 historic snowmobiles show how the machine has evolved in different parts of the country throughout the years, from the wooden motorized toboggans to the first racing sleds.
The one-of-a-kind sled at the museum found nowhere else in the world is the 1951 Ingham, while some of the other unusual sleds include the 1952 Huskymobile, the 1959 Boggona Super, and even the amphibious tracked Play Cat and Ridge Runner.
Other Museum Offerings

In addition to the snowmobiles, museum-goers can explore over 50 motorcycles spanning from the early 1900s to the 1970s. Antique vehicles at the museum include a '31 Chevy Pick up, 1947 Crosley Clown Car and a rare European '64 VW Beetle. Scattered throughout the museum are various Americana items taking right from various time periods in history, such as vintage cameras, pinball machines, ice cream scoopers, oil cans, and other items.
On-Site Attractions
While visiting the Snowmobile Barn Museum, guests can discover a myriad of other activities. The Cedar Ridge Road and other highways offer an idyllic countryside drive out to the museum, and the Paulinskill Valley Trail allows bicyclists and hikers to enjoy a sunny day on well-groomed trails. Additionally, the Barn Museum also includes pygmy goats, a llama, chickens, ducks, and other animals, all of which are ideal for children.1
Sources
1.) http://snowmobilebarn.com/
Additional Information