Sutro Baths
Introduction
The ruins were once part of an extravagant public natatorium built by millionaire Adolph Sutro. The salt water swimming pool complex was built in 1896 and contained seven pools at varying temperatures, filled with 1.7 million gallons of water. The massive complex offered aquatic recreation for up to 10,000 guests until 1966 when it unfortunately burned down.
Images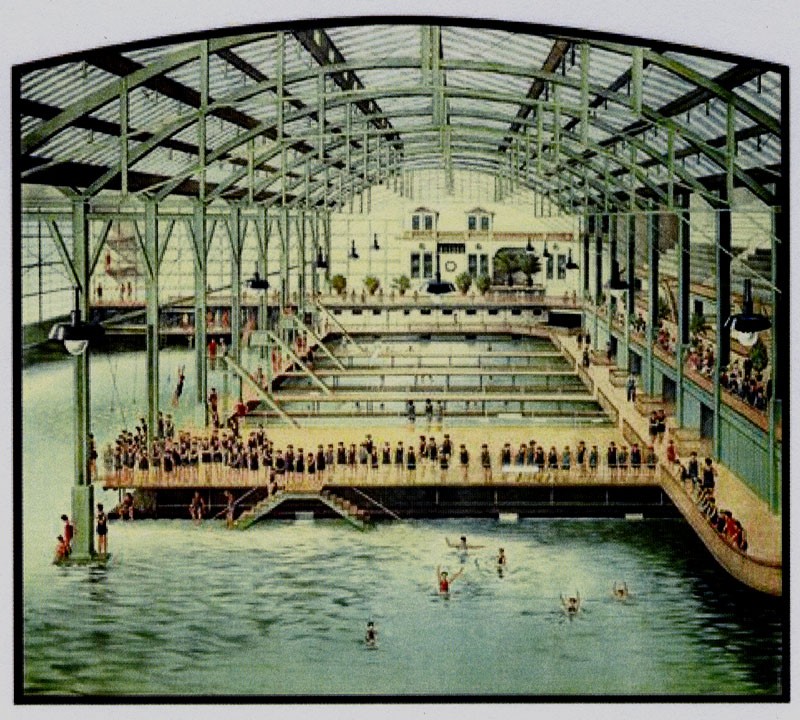 Present Day Ruins of the Sutro Baths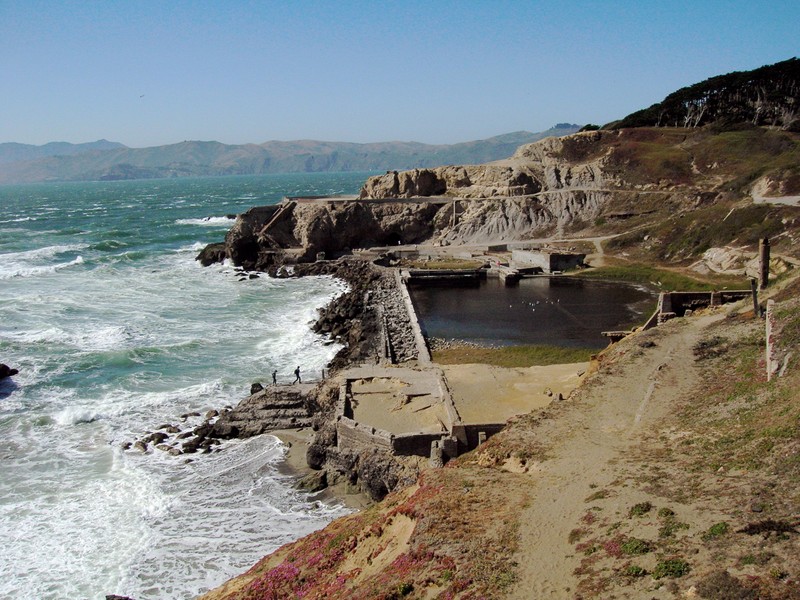 Present Day Ruins of the Sutra Baths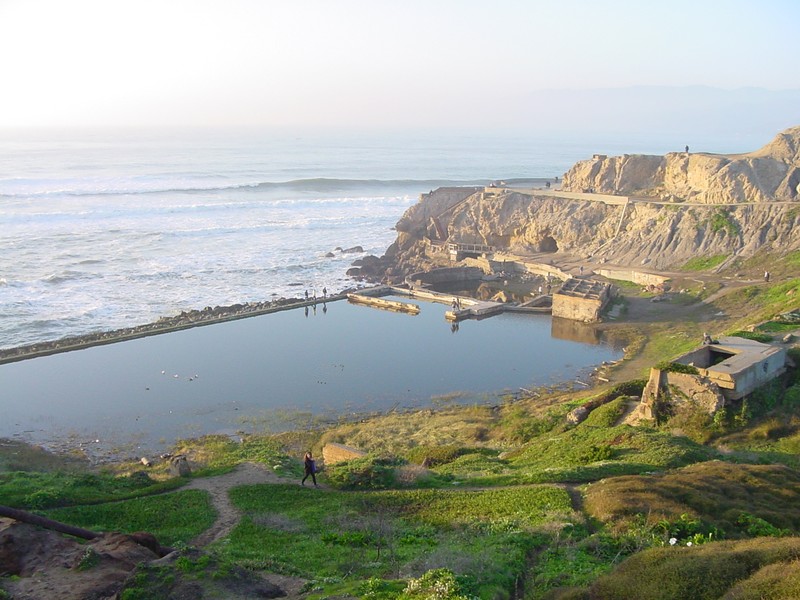 Backstory and Context
Adolph Sutro envisioned and constructed the massive bathhouse in the 1890s; it opened on March 14, 1896. The complex featured much more than swimming pools; Sutro Baths offered slides, trapezes, springboards, and a high dive as well as 20,000 bathing suits and 40,000 towels for rent.

Sutro was a colorful individual with passions for art and natural history, and he incorporated those interests into the bath complex. According to the National Park Service, "The front entrance contained natural history exhibits, galleries of sculptures, paintings, tapestries, and artifacts from Mexico, China, Asia, and the Middle East, including the popular Egyptian mummies. In addition to swimming, Sutro Baths offered visitors many other attractions including band concerts, talent shows, and restaurants."

After Sutro died in 1898, the baths were managed by his family. Unfortunately, due to the Great Depression, the business declined and the complex was eventually closed. At one point the old baths were changed into ice skating rinks, but they were unsuccessful and the property was sold. There were plans to build an apartment complex there, but when a fire destroyed the complex (except for the ruins that are present today), those plans were terminated. Today, the Golden Gate National Recreation Area owns the land and has preserved the ruins for their historical significance.
Sources
Sutro Historic District. Parks Conservancy. Accessed April 16, 2017. http://www.parksconservancy.org/visit/park-sites/sutro-historic-district.html?referrer=https://en.wi....
Image Credit "Sutro baths pic2" by FlyingToaster at en.wikipedia. Licensed under CC BY 3.0 via Wikimedia Commons - http://commons.wikimedia.org/wiki/File:Sutro_baths_pic2.jpeg#/media/File:Sutro_baths_pic2.jpeg
Sutro Baths History. National Park Service. Accessed April 16, 2017. https://www.nps.gov/goga/learn/historyculture/sutro-baths.htm.

The Sutro Bath. Inside Guide to San Francisco. Accessed April 16, 2017. http://www.inside-guide-to-san-francisco-tourism.com/sutro-baths.html.

Explore the Ruins. Sutro Baths. Accessed April 16, 2017. http://www.sutrobaths.com/.

Ruins of the Sutro Baths. Atla Obscura. Accessed April 16, 2017. http://www.atlasobscura.com/places/ruins-of-the-sutro-baths.


Additional Information