Route 66 "Mother Road" Museum
Introduction
Located in Barstow, California, The Route 66 "Mother Road" Museum opened in 2004 in the former "Casa Del Desierto" train station, also referred to as the Harvey House after its builder, Fred Harvey. The museum contains and exhibits artifacts of the Route 66 highway dating from the early pioneer trails, the onset of the railroads, cars, and businesses and other sites along the highway. The building also houses the Western America Railroad Museum and the Barstow Area Chamber of Commerce & Visitors Bureau. It is also listed on the National Register of Historic Places (1973).
Images
The Route 66 "Mother Road" Museum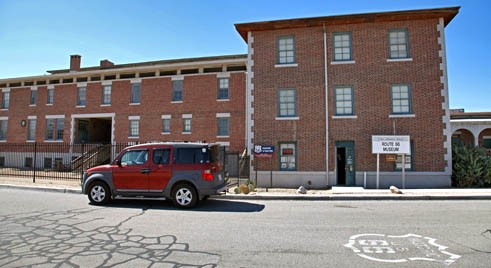 The building as seen from the railroad tracks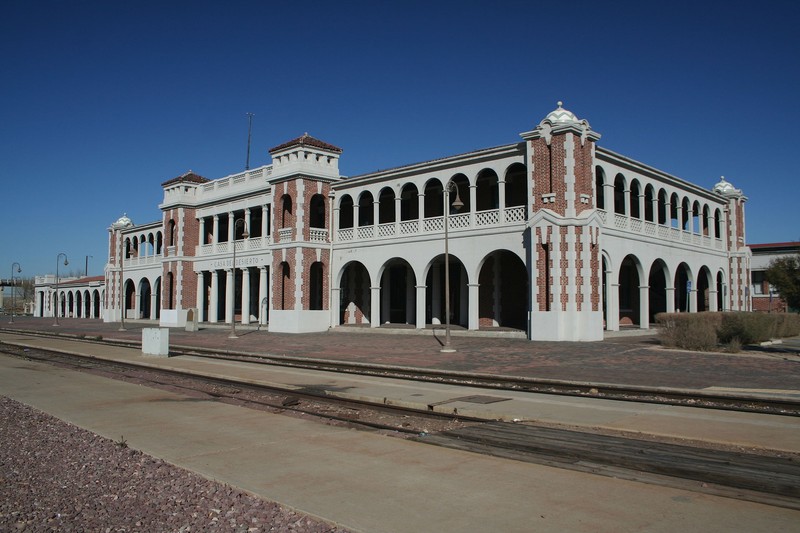 Backstory and Context
The depot was built in 1911 by Fred Harvey, who owned a chain of restaurants, hotels and other businesses along railroads in the late 1800s. The Atchison, Topeka and Santa Fe Railway Company contacted him to operate and construct deports/restaurant/hotels alongside its railroads. Harvey agreed and built four of these "Harvey Houses," the last of which was the depot constructed in Barstow (this one was designed by architect Mary Coulter). The Harvey Houses offered luxurious amenities, and the Barstow location had a ballroom for dances and other events.

Eventually, rail companies began offering food on their trains and the Barstow depot began to decline and eventually fell into disrepair and was abandoned. The local community saved it from demolition in the late 1980s and a Greyhound bus station opened in 1990. After several years of restoration, and surviving an earthquake, the building was dedicated in 1999.
Sources
"Fred Harvey Company," http://en.wikipedia.org/wiki/Fred_Harvey_Company. Retrieved 5-28-15. "Harvey House," http://en.wikipedia.org/wiki/Harvey_House_(Barstow,_California). Retrieved 5-28-15. "Our History," http://www.route66museum.org/id4.html. Retrieved 5-28-15.
Additional Information