Martin Robinson Delany Grave and Monument
Introduction
This monument marks the final resting place of Major Martin Robinson Delany, one of the most influential African American leaders of the 19th century. A physician, editor, and leading author of abolitionist literature, Delany also became the first African American to become a field officer in the U.S. Army following a meeting with President Abraham Lincoln. Delany was also one of the earliest African Americans to articulate a complete plan of action and comprehensive philosophy that supported the creation of all-Black institutions in response to racism. He also anticipated the Black Americans would return to Africa and form strong and independent nations. As a result, Delany is considered by many to be the "father of Black nationalism." Delaney was born May 6, 1812 and died January 24, 1885. This grave is located two miles from his home in Wilberforce.
Images
"Delany, Martin Robison (1812-1885)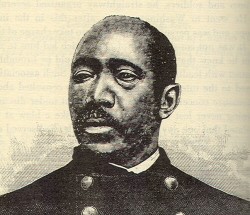 The front of Delany's monument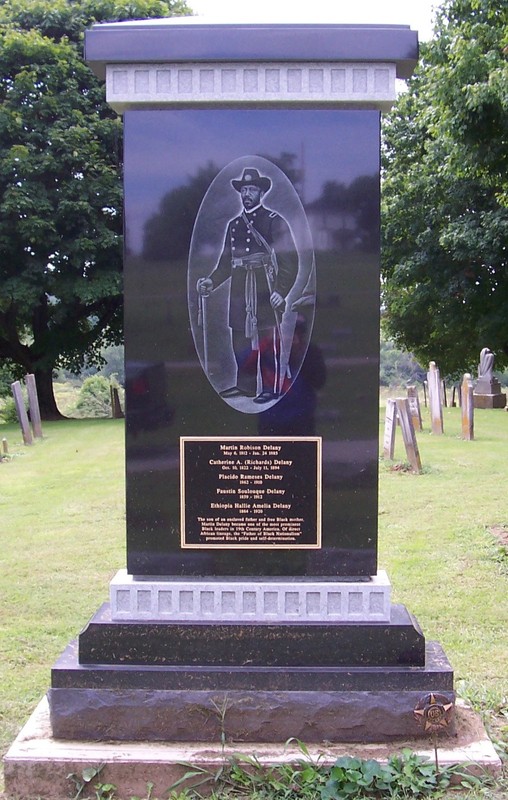 The current monument includes a short history of Delany's life and was made possible by donations
The current monument was funded by donations and replaced this government-issued marker that spelled Delany's name incorrectly.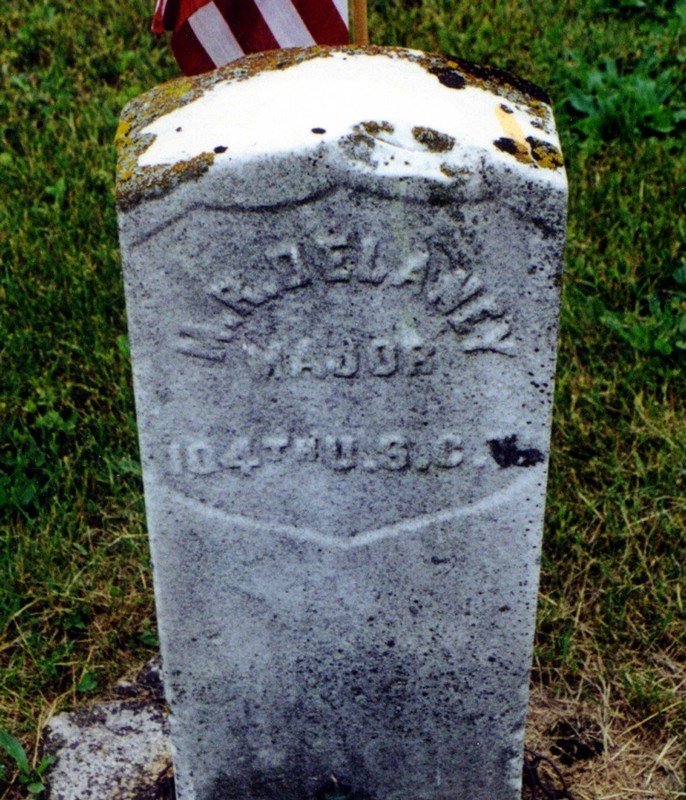 Backstory and Context
Martin Robinson Delany was born in Charles Town Virginia (now West Virginia). His father was a slave and his mother a free African American. In 1822 Delany and his siblings were taken to Pennsylvania by their mother. She wanted to protect her children from being punished and enslaved because she had taught them to read and write, which was illegal in Virginia.
Delany began an apprenticeship in Pittsburgh with a physician in 1833 and shortly after opened up his own practice. He began publishing a newspaper called The Mystery in Pittsburgh in 1843 and later joined Frederick Douglass in his production and promotion in Rochester, New York of the newspaper The North Star.
In 1850 Delany began attending Harvard Medical School to complete his formal medical training but was dismissed after white students petitioned his removal. Two years later, he published The Condition, Elevation, Emigration, and Destiny of the Colored People of the United States, Politically Considered.
Delany led an emigration commission in 1859 to West Africa. Here they looked along the Niger River for possible sites to create a new Black nation. Delany returned to the United States two years later when the Civil War began.
During the Civil War, Delany recruited thousands of men to join the Union Army. He met with President Abraham Lincoln in February 1865 in hopes the administration could be persuaded to create an all-Black Corps that would be led by African American officers. Delany became the first African American line officer in U.S. Army history when he was commissioned as a Major in the 52nd U.S. Colored Troops Regiment.
Delany was assigned to the Freedman's Bureau in Charleston, South Carolina when Reconstruction began. He began rallying for Black pride, civil rights and land for the newly freed African Americans. Delany served a short term as a judge in in Charleston, South Carolina.
Delany became an official in the Liberian Exodus Joint Stock Steamship Company in 1878 after Republicans lost power in South Carolina. In 1879 he wrote a book that argued for race pride and purity called The Principia of Ethnology. Delany left the Liberian Exodus Joint Stock Steamship Company in 1880 and moved to Boston, Massachusetts.
Delany lived in Boston for just a short time. From there he moved to Xenia, Ohio where he remained the rest of his life. He died on January 12, 1885 in Xenia. Many have considered Martin Robinson Delany as the "father of Black nationalism."
Sources
"Delany, Martin Robison (1812-1885) | The Black Past: Remembered and Reclaimed." Delany, Martin Robison (1812-1885) | The Black Past: Remembered and Reclaimed. Web. 27 May 2015. .
Additional Information