Gaylord Opryland Hotel
Introduction
Constructed in 1977, this sprawling resort and convention center is home to several shops, restaurants, and nine acres of indoor gardens and waterfalls that have made it a year-round attraction. The hotel was built in 1977 the purpose of providing rooms for patrons of the Grand Old Opry House which was constructed a few years earlier. At the time, the hotel featured 580 guest rooms and a ballroom. Over the years, the hotel has been expanded several times and now boasts 2,881 rooms plus a large atrium that features waterfalls. Known for its gardens and glass atriums, as well as its Christmas decorations that include over a million lights, the Gaylord Opryland hotel is also home to a Nashville country music station and the Grand Ole Opry. The hotel also has a full-service spa, a golf course, 17 restaurants, and 600,000 square feet of event space.
Images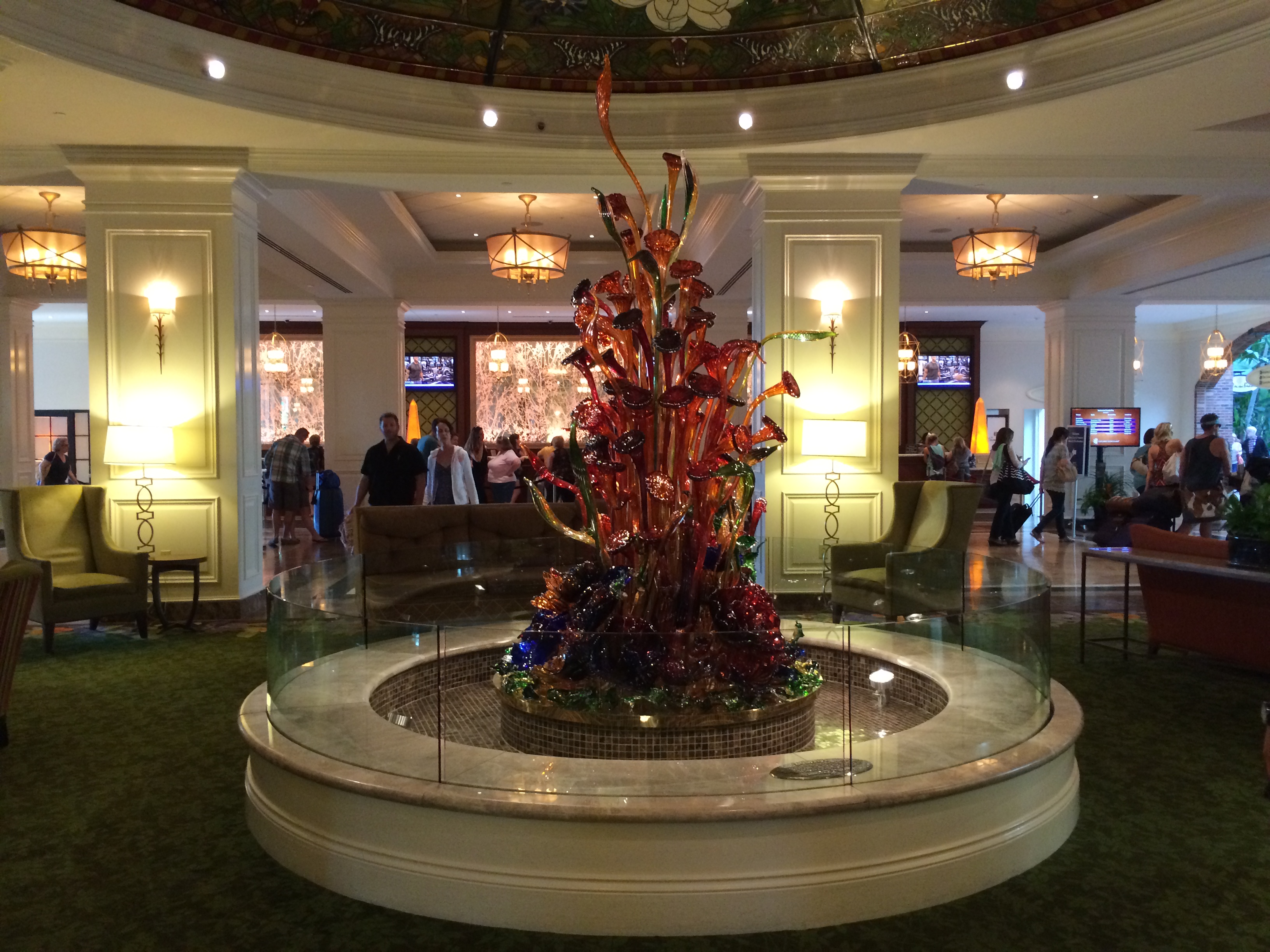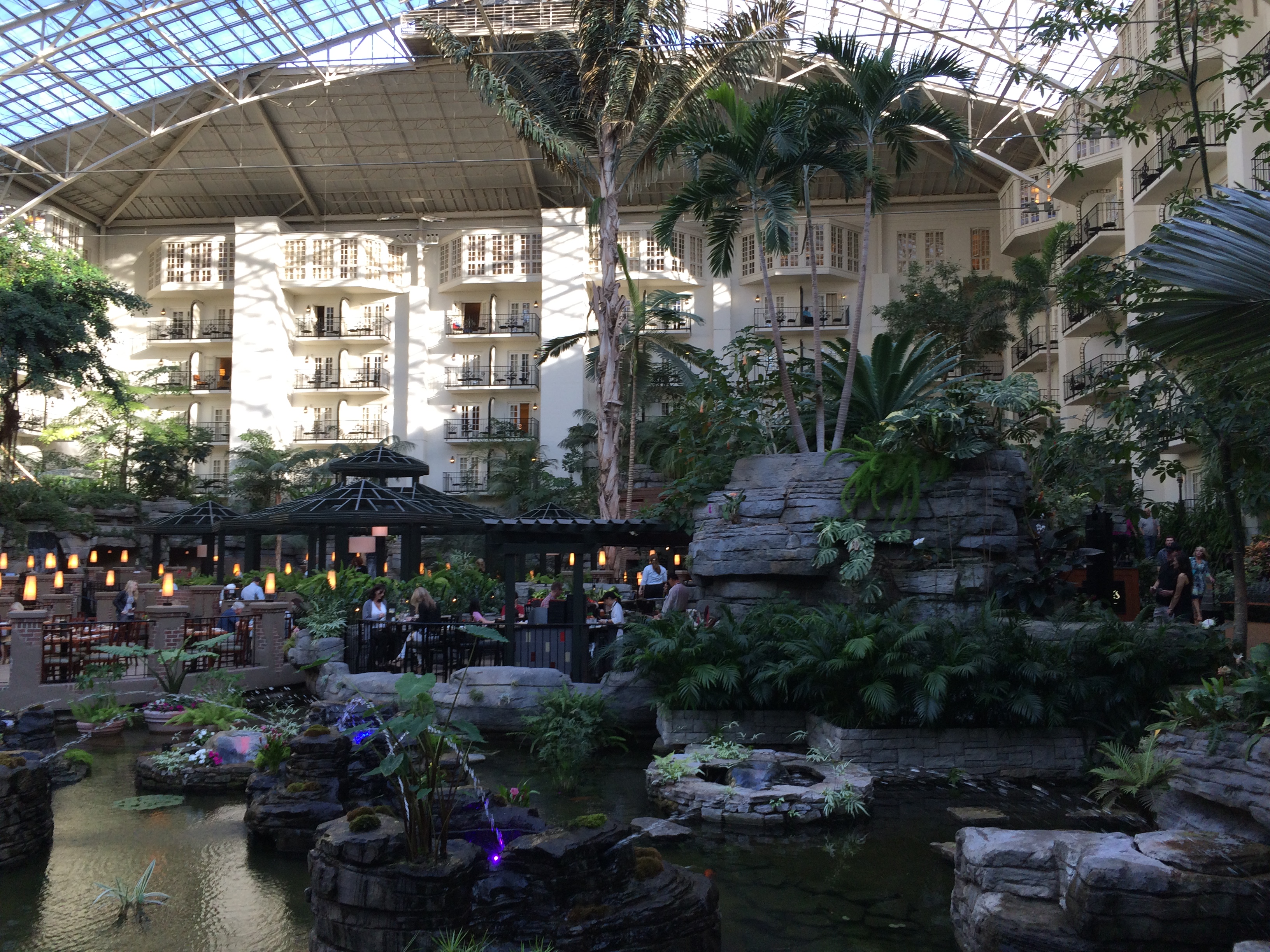 Inside of the hotel, a view of the gardens/waterways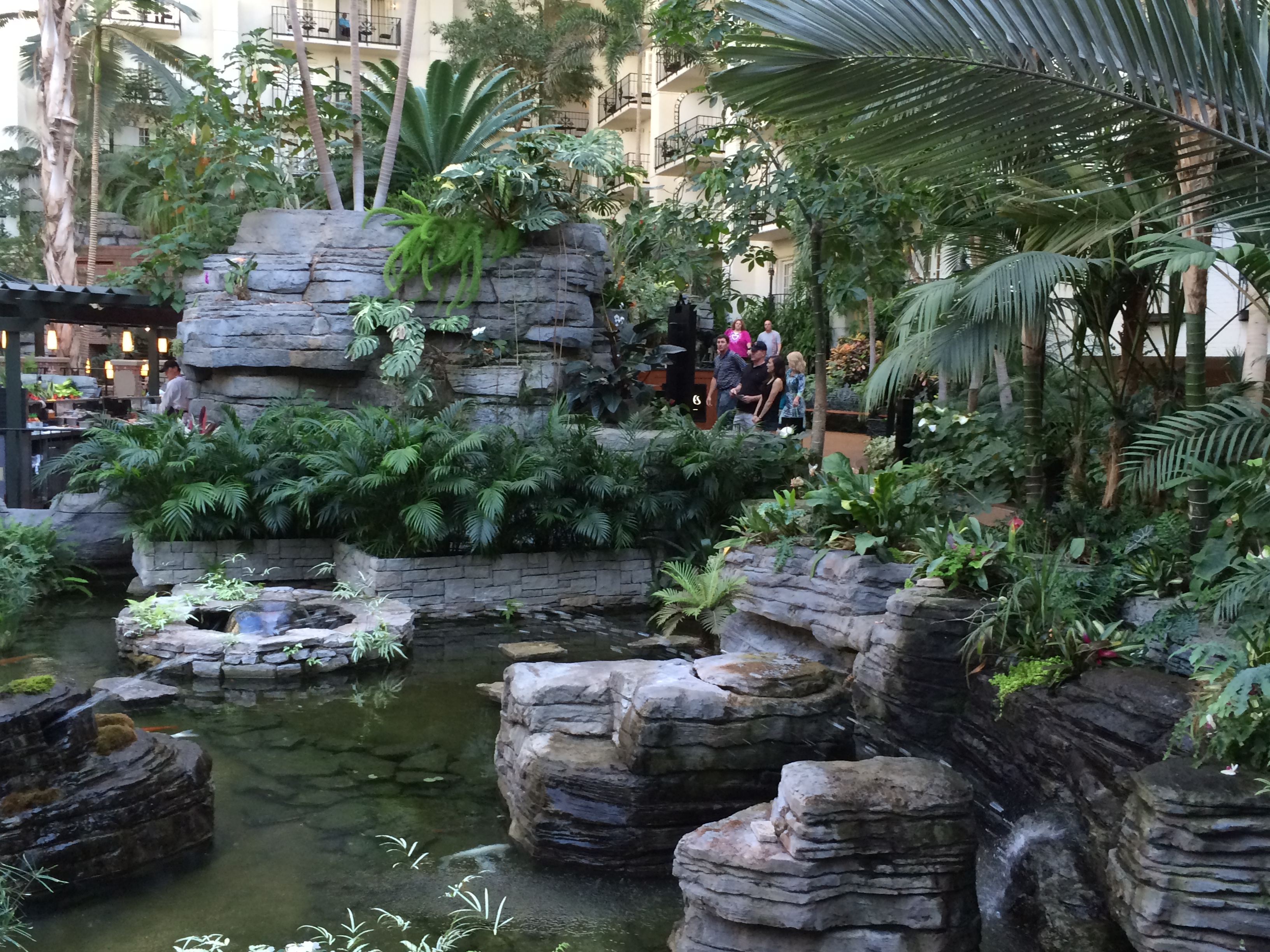 Inside of the hotel, garden waterfall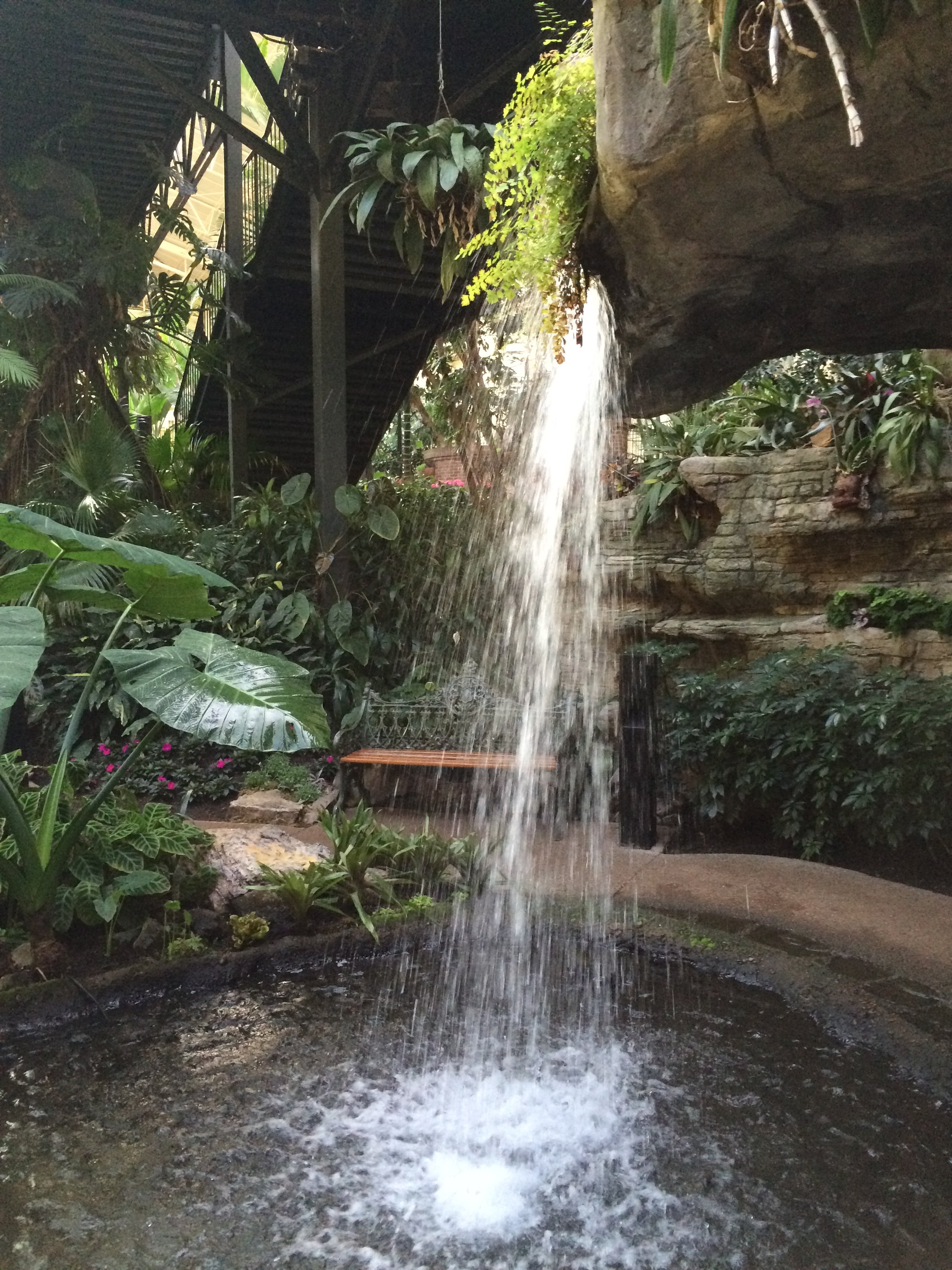 Inside of the hotel, boat tour through the inside river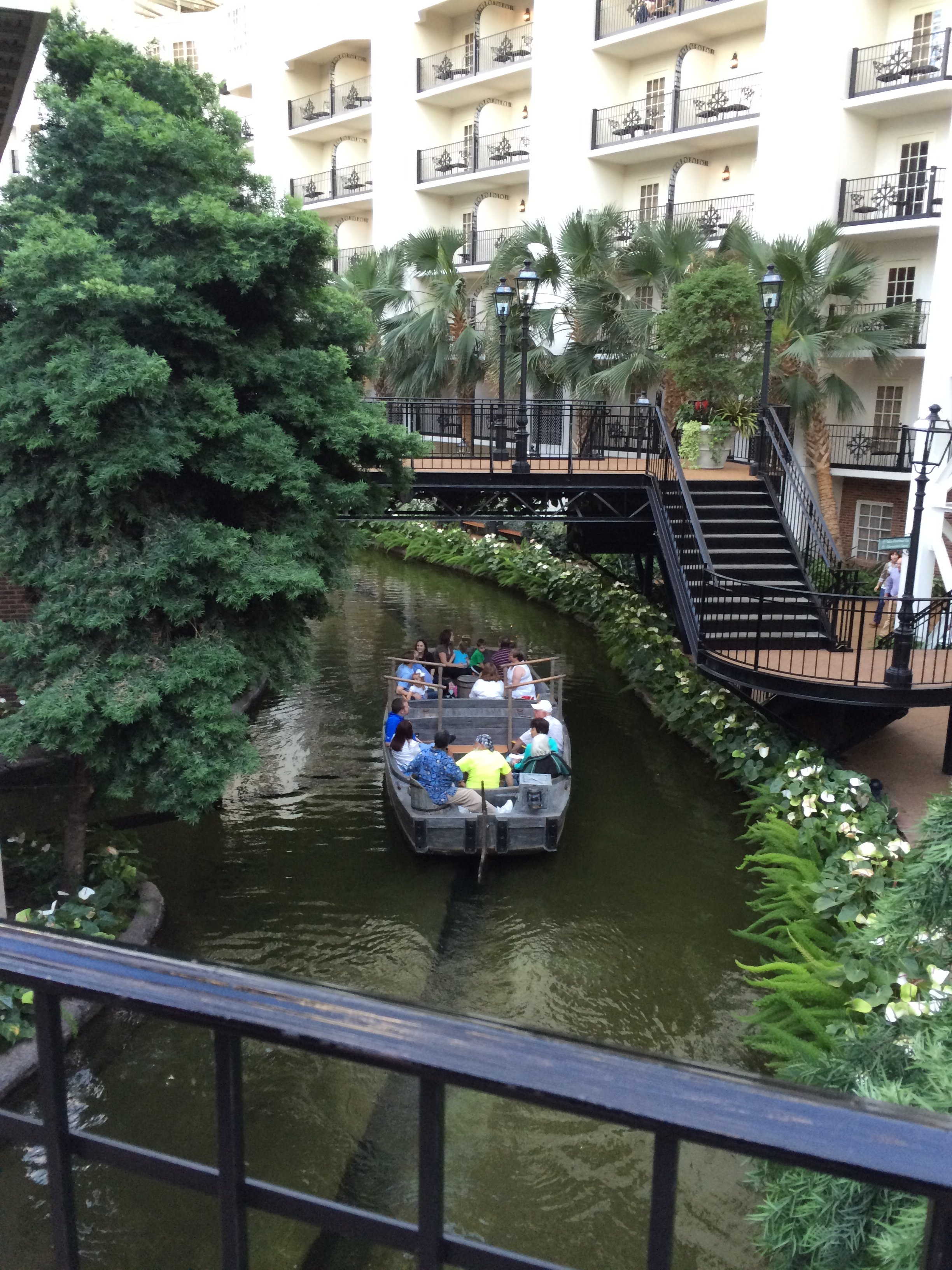 Sources
Homepage. "Gaylord Opryland." Marriott Hotels. Accessed May 27, 2015. http://www.marriott.com/hotels/travel/bnago-gaylord-opryland-resort-and-convention-center.

Norfleet, Michele. "The History of the Opryland Hotel." USA Today. Accessed May 27, 2015.

Photos: Nashville, TN. Personal photograph by author. 2015.
Additional Information