The Venetian Pool
Introduction
Opened as the Venetian Casino in 1924, the Venetian Pool is the largest fresh water pool in the United States, containing 820,000 gallons of water. It is currently open to the public from March through September. The site was added to the National Register of Historic Places in 1981, the only swimming pool to earn this recognition.
Images
The waterfall at the Venetian Pool.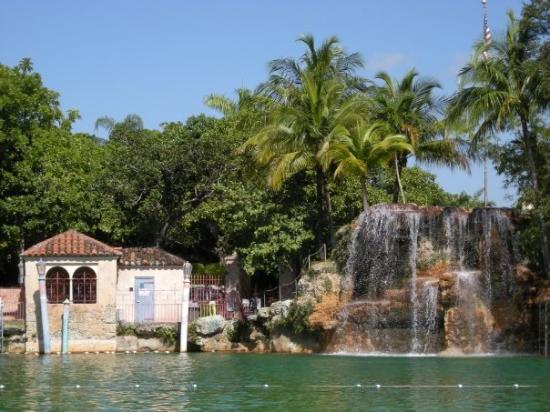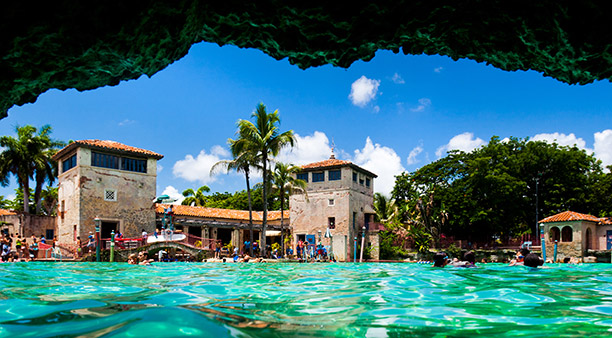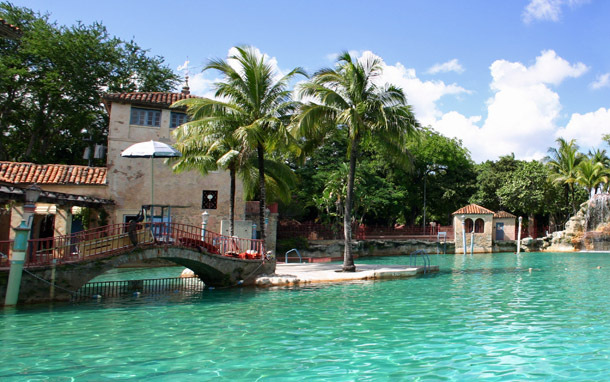 Backstory and Context
The complex was the brain child of one of the founding fathers of Coral Gables, George Merrick, and it was designed by architect Phineas Paist and artist Denman Fink. It was created from a limestone quarry after it ceased operations in 1921 and in its early years the Venetian Casino was the destination of both Miami's and Hollywood's glitterati. During those years it boasted gondolas and a high diving platform, both of which have since been removed.
Designed in a Mediterranean revival style, the pool is unique in that it contains an island with two palm trees, connected to the "mainland" by a bridge. It also has Venetian mooring posts, a picturesque swimming grotto, two lookout towers, porticos, a waterfall and a kiddy pool with a depth of two feet. The main pool's depth varies from four to eight feet and, utilizing a water recycling process, the pool is drained and filled daily during the spring and summer months.
The pool, which was renovated in 1989 and again in 2009-2010, offers various swimming programs, to include lifeguard certification, adult and children's swimming lessons and a water aid safety course. The facility can also be rented for weddings, receptions, birthday parties and other group functions.
Additional Information