Boston Townhip Schoolhouse and Township Hall
Introduction
The building was constructed in 1887 by the Peninsula Board of Education using the stick-style design of architect John Eisenmann. Eisenmann designed many buildings including the Cleveland Arcade. He also designed the state flag for Ohio which was adopted in 1902. Over time, the study population outgrew the building and the building was used for various other purposes. By 1985, the building closed by order of the State Fire Marshal. The non-profit Boston Township Hall Committee, Inc. was formed in 1990 and took on the task of coordinating the renovation of the buildings and finding new uses for them. A $1.2 million renovation was begun in 1999 to rehabilitate the buildings. The building is now is the home for a number of businesses that rent office space.
Images
The Boston Township Hall ... May 2015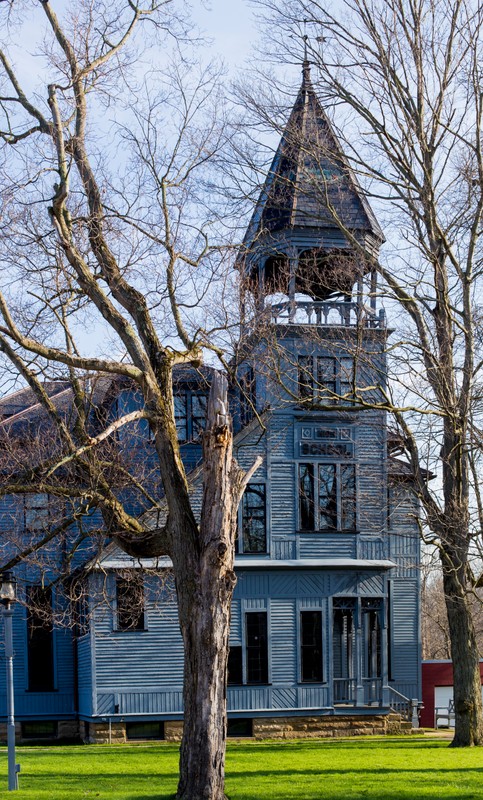 A historic plaque commemorating the Boston Township Hall and its designer.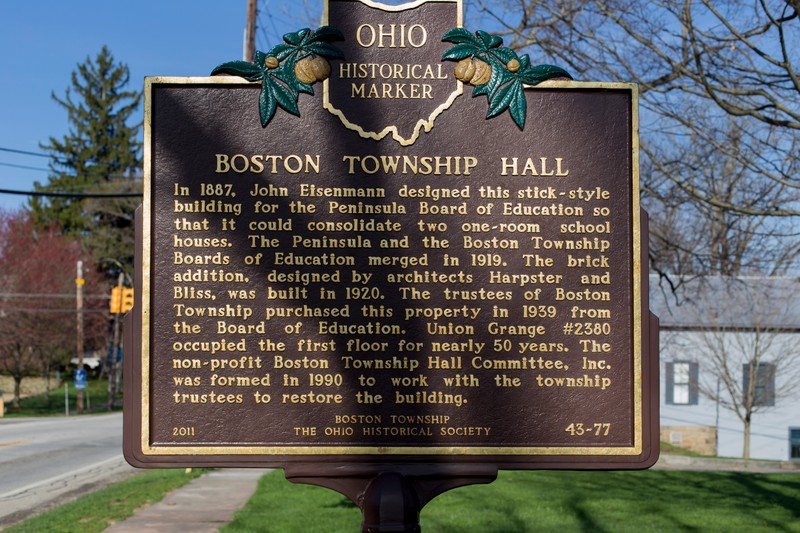 Additional Information