Franklin Mineral Museum
Introduction
Located in the heart of the beautiful Sussex County at the former Franklin Mine (active from 1898 to the mid-1950s), the Franklin Mineral Museum showcases a wide variety of geological, mineralogical, archaeological, and historical artifacts and themes available for the public to explore. Dating back to 1964, this open-air museum seeks to educate the public regarding the proliferous mining industry by preserving the mineral wealth, geology, knowledge, and history of what is called, "the greatest mineral locality on Earth." Over 4,000 mineral specimens are available for public viewing in the museum's local room, while the 33-foot-long fluorescent room showcases a myriad of multicolored, glowing minerals. Additionally, the Franklin Mineral Museum features a local mineral exhibit, world mineral exhibit, a variety of authentic fossils, and even a two-level mine replica.
Images
Franklin Mineral Museum Building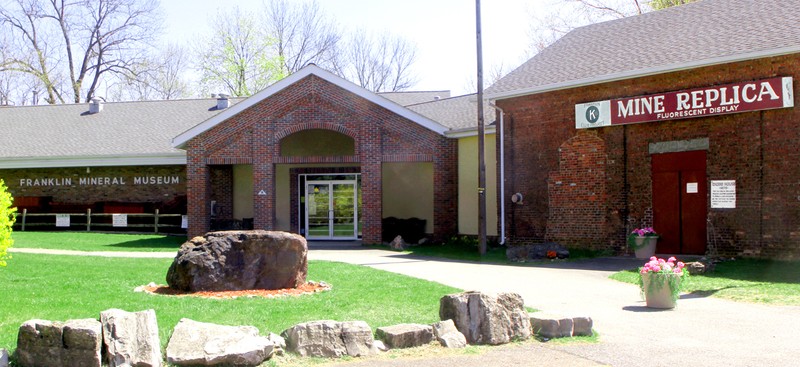 Fluorescent Minerals at the Museum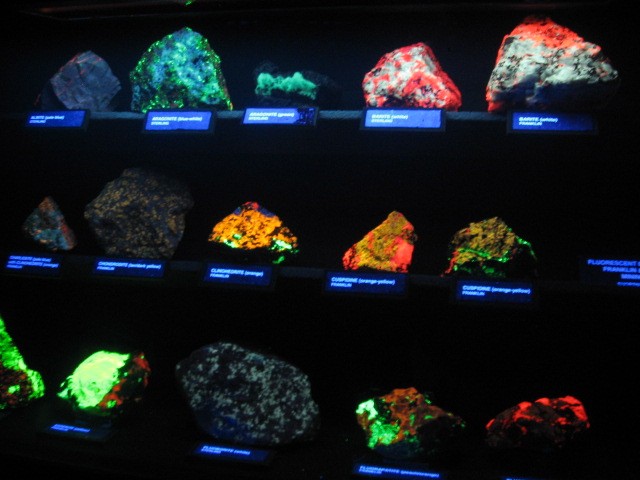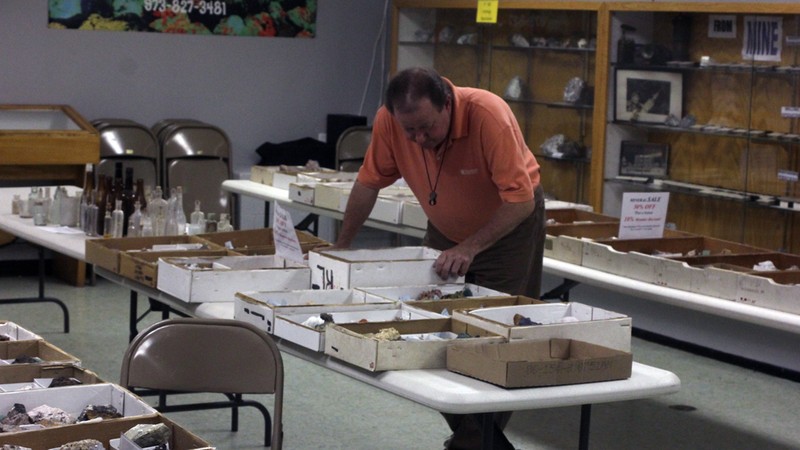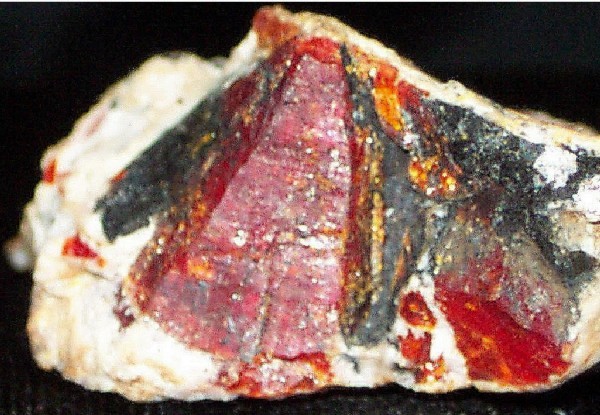 Backstory and Context
History of the Franklin Mineral Museum
The Franklin Mineral Museum was first incorporated in 1964, though its history as the active and famous Franklin Mine dates back to 1898. During its first decades in operation, the mine was known as the Franklin Furnace, and it gained a favorable reputation for its iron, zinc, and manganese deposits. In fact, the State of New Jersey passed a resolution in 1968 that called the Borough of Franklin the "Fluorescent Mineral Capital of the World," and the museum continues to receive thousands of visitors every year.
Countless scientists, doctors, and engineers have stated that the Franklin Mineral Museum stood as a major inspiration to their careers. Throughout the years, the museum has also acquired a significant collection of Native American cultural artifacts and stone tools as well as fossils.1
Exhibits and Collection
Visitors and mineral-enthusiasts from all over the world come to the Franklin Mineral Museum for its extensive mineral display. Because the mines contributed to the discovery of 361 different mineral species over the years, the exhibits and collection receives continual acclaim for its role in modern mineralogy and geology.
In the local room, over 4,000 mineral specimens are on display, while the fluorescent room contains a revered display that features the world's most colorful fluorescent minerals. Other popular exhibits in the museum include its life-size mine replica that showcases mining methods, the Jensen Annex galleries with Native American artifacts and fossils, and the Welsh room, which contains 6,307 artifacts.
Additionally, during tours of the museum, visitors can collect their own minerals at one of the three collecting areas. Within the 3.5-acre Buckwheat dump, researchers are still discovering new and interesting minerals.2
Sources
1.) http://www.franklinmineralmuseum.com/aboutus.htm 2.) http://www.franklinmineralmuseum.com/whatshere.htm
Additional Information