Sumner School (Avery Street Historical District)
Introduction
Established during the Civil War and located in Parkersburg, WV, Sumner School was the first free Black school in the nation below the Mason Dixon Line. A group of African Americans wanted a way to educate the Black students in the Parkersburg area, and wanted to form the school.
Images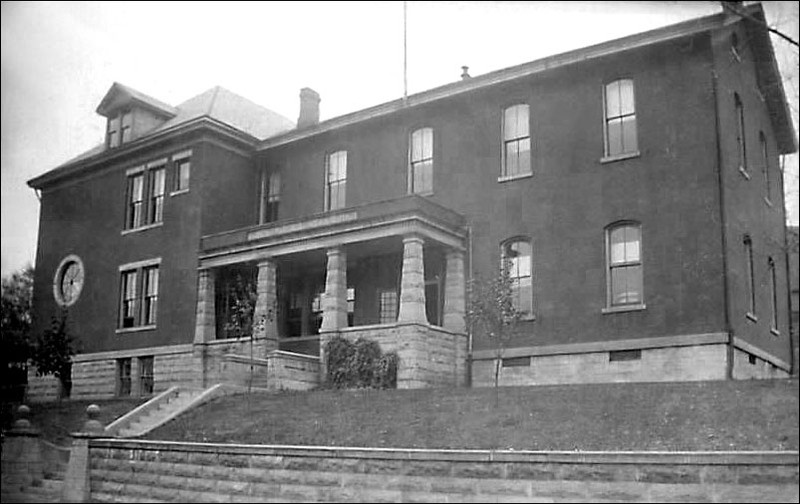 Inside the Sumnerites Museum and Community Center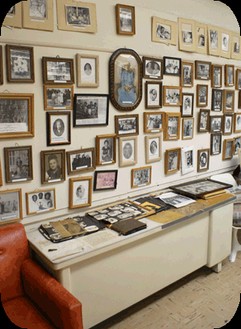 WV Historical Marker (at Avery and 11th intersection)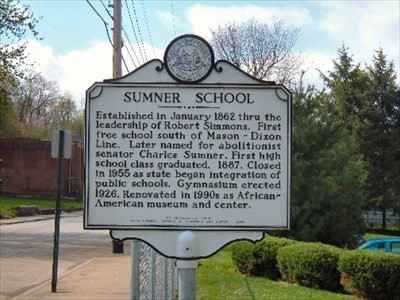 WV Historical Marker--opposite side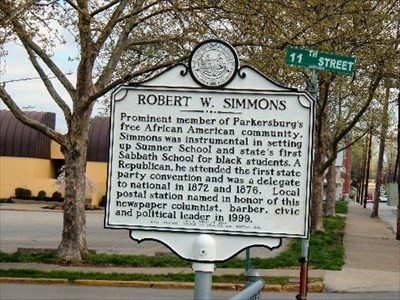 Backstory and Context
Supposedly, a barber, Robert F. Simmons traveled to the nation's capitol, and petitioned President Lincoln for his support of the school. The Sumner School Board, members: SImmons, Charles Hicks, William Sergeant, William Smith, Matthew Thomas, Robert Thomas, and Lafayette Wilson, established a dollar a month tuition fee for those who could afford it. In 1866, under the control of newly founded West Virginia, the school officially became a part of the segregated school system. The first principal of the school was a white minister hailing from New York, S.E. Colburn. It catered to African American children in grades 1-12 during the post-Civil Era until Brown vs. Board of Education outlawed segregation in schools in 1954. It catered to high school students after proper adjustments had been made, before that Sumner School only taught children in grades 1-8. Sumner School was the first Black high school in West Virginia, and in 1887, graduated a senior class of four students. Principal J. Rupert Jefferson led the school for over forty years in the 20th century. The school closed in 1955, but was later reopened as a school for students with special needs, known as the Sunshine School. The school had sports teams, a library, and Spanish classes in addition to the general curriculum. Several years later, the school was demolished except for the gymnasium, which was built in 1926.
It now operates as the Sumnerites Museum and Community Center, which was created by Rae Brown as well as many others, in effort to explore Parkersburg's African American history through exhibits that showcase artifacts and photographs. The first floor has photographs and the main exhibits, with the second floor being occupied by a conference room. The museum aims to educate the citizens of Parkersburg of the struggles and triumphs of African Americans. 
The Sumner School Football team won the State Championships in 1917, which was significant because it was the only African American School. 
Sumner School was named after Charles B. Sumner, the abolitionist and senator from Massachusetts. 
Tours can be arranged upon request. 
Sources
http://electricearl.com/parkersburg/sumner.html http://www.parkgaz.com/museum.php http://www.wvencyclopedia.org/articles/636 African-American Heritage Trail of WV. West Virginia Division of Tourism. www.callwva.com
Image Sources
"Sumner School/Robert W. Simmons." Waymarking.com. Accessed October 8, 2020. https://www.waymarking.com/waymarks/WM1DNK.

"Sumner School/Robert W. Simmons." Waymarking.com. Accessed October 8, 2020. https://www.waymarking.com/waymarks/WM1DNK.

Additional Information