Union Station
Introduction
This is Utica's third train station which was built in 1914. All three of the train stations in Utica were built at this location. Union Station was important to the city and the country in its heyday. In the nineteen-thirties and forties, Utica had the largest freight yard of any area east of the Mississippi, right here at Union Station.
Images
Workers on the top of Union Station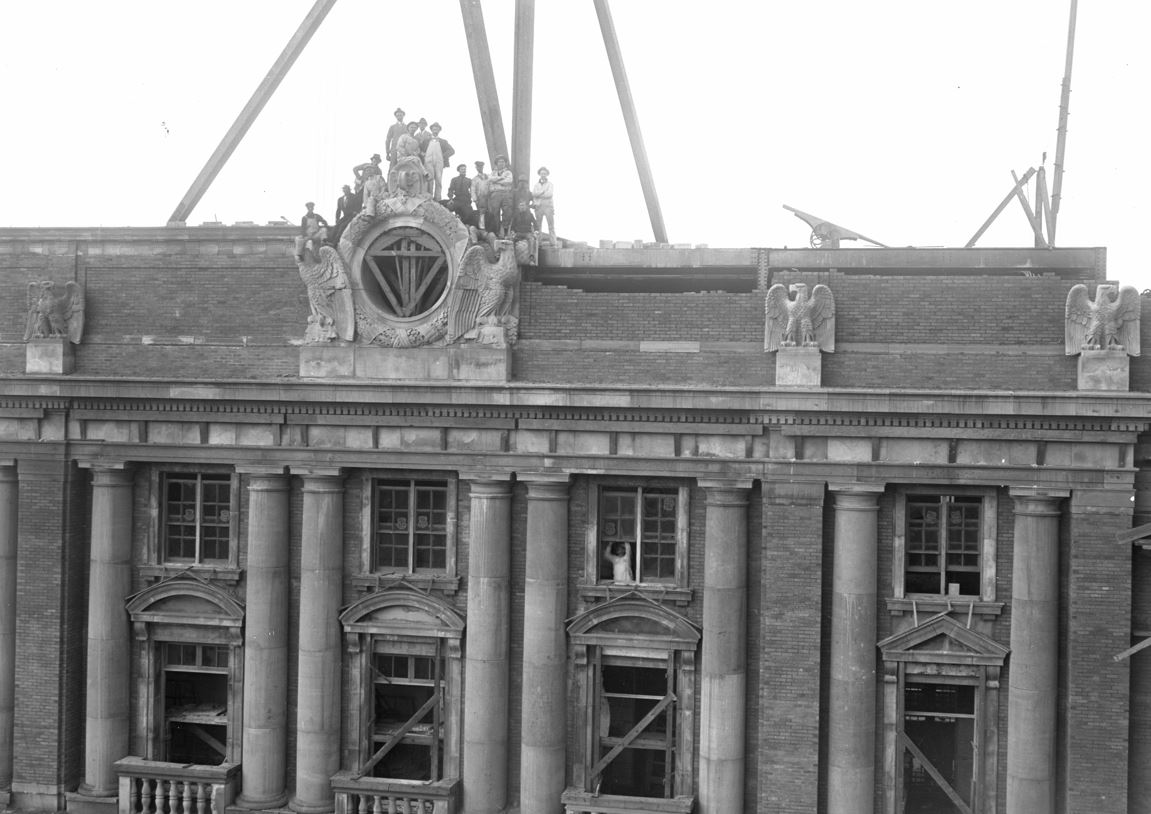 Utica Freight Yard of the New York Centerl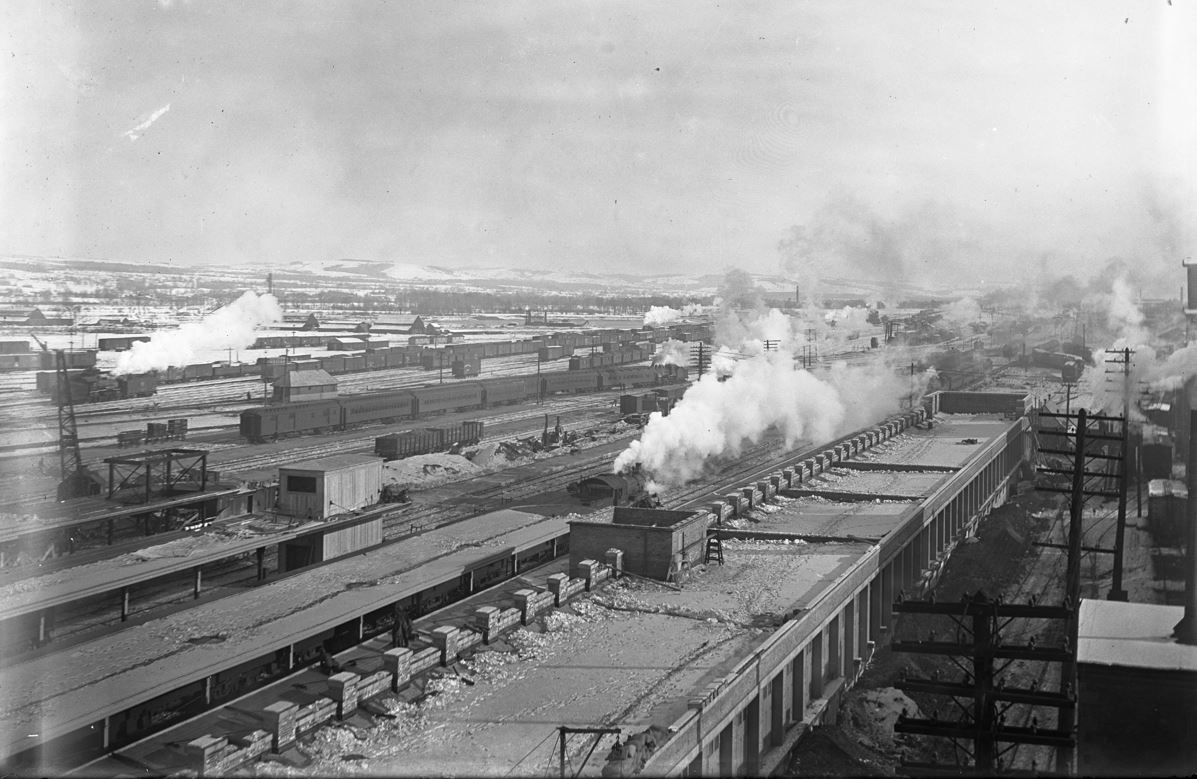 Construction of Union Station with the older train station visible in the lower right.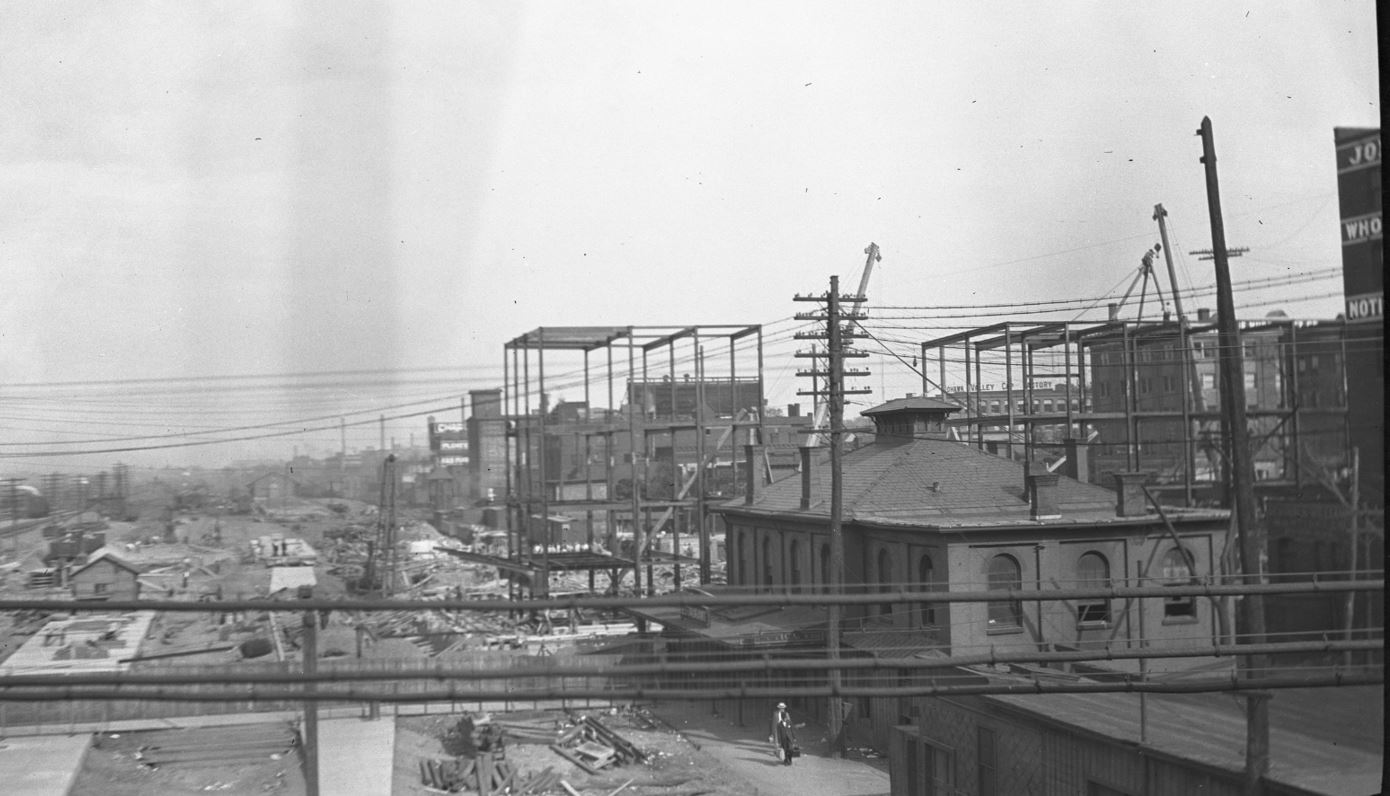 New York Central Passenger train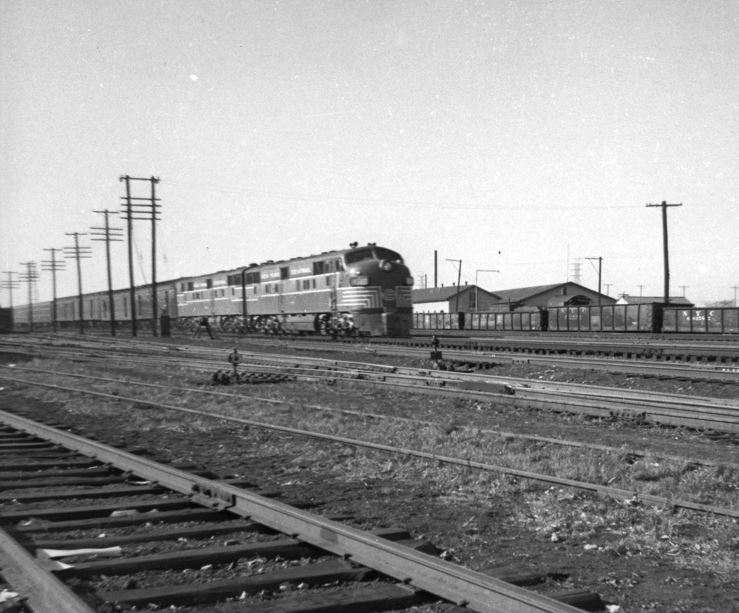 Backstory and Context
The railroad was an essential part of the shoe industry in Utica. The trains were running even before large-scale shoe manufacturing was established. The Syracuse and Utica Railroad was chartered in1836 and opened on July 4, 1839. The railroads were in direct competition with the Erie Canal (which we will hear later about on this tour) because they were faster and could reach places that the canal could not go.
Raw material and finished goods were shipped by train, and many shoe factories were within just a few blocks of the depot. Leather came into Utica by train; shoes left Utica by train. Trains also carried passengers who came to visit the bustling city of Utica and nearby Trenton Falls. The shoe companies capitalized on the traffic on Main Street to lure customers into their stores.