Presidio Museum of Monterey
Introduction
The Presidio of Monterey is the only former Spanish presidio (fortified base) to remain an active site operated by the Department of Defense. Today, the Presidio of Monterey is home to one of the most prestigious language programs in the world. The historic military installation is also home to the Presidio of Monterey Museum. This small museum includes exhibits related to the military installation and was created by a partnership between the military and the city of Monterey.
Images
Outside View of the Museum with Cannon.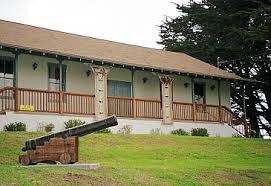 Outside View of the Museum.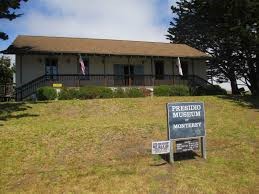 One of the exhibits, including authentic uniforms, saddles, and tack from the early 1900s.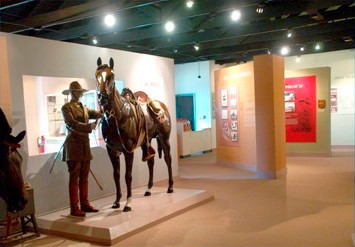 Backstory and Context
This area was discovered by the Spaniards in 1770, who built the Presidio to garrisoin the area and thwart any possible invasion by Russia. The Presidio's strategic location allowed its occupants to monitor Monterey Bay. The United States took control of the installation in 1846 during its war with Mexico. After the war, Presidio was left abandoned and vacant. In 1902, the government decided to use the installation for training soldiers, a mission that continues to this day. The installation is currently home to the Department of Defense foreign language program.
Sources
http://www.monterey.org/museums/City-Museums/Presidio-of-Monterey-Museum/History-of-the-Presidio http://armybases.org/presidio-of-monterey-ca-california/
Additional Information