State Historical Society of Missouri Headquarters
Introduction
The State Historical Society of Missouri was established in 1898 by the Missouri Press Association, an organization that was founded in 1867. The Historical Society is private but also a trustee of the state and operated with state support. The organization is dedicated to the preservation and interpretation of the history of the people of the state and operates history and genealogy research centers here at the headquarters building and five other cities. This headquarters building is located on the campus of the University of Missouri in Ellis Library and includes a collection of over 100,000 photographs, the largest collection of historic newspapers and other archival materials in Missouri, and one of the largest exhibitions of art in the state.
Images
In addition to this headquarters building, the society operates research centers in Kansas City, St. Louis, Springfield, Rolla, and Cape Girardeau.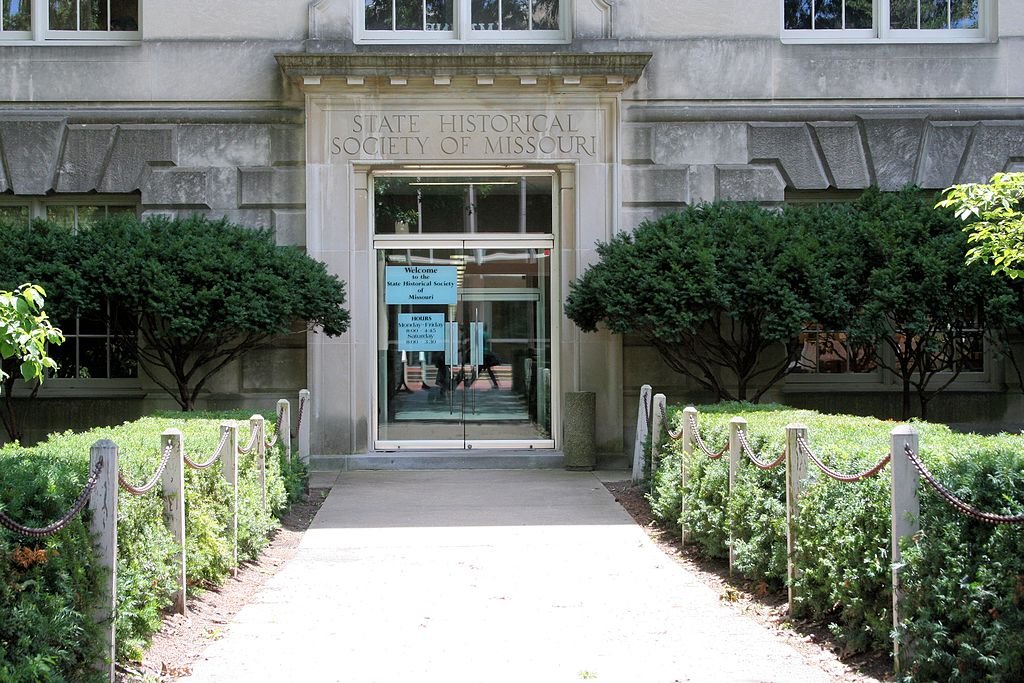 Backstory and Context
The Society is planning the Missouri Bicentennial Celebration for 2021 and also serves state schools and universities through programs such as National History Day, Missouri History Speakers' Bureau, and events on the various campuses where the Society operates research libraries. The Society publishes a variety of books as well as the Missouri Historical Review, the only scholarly academic journal produced in the state and one of the cornerstones of the Society from its first issue in 1906.

The Society maintains a vast collection of archival materials from photographs and newspapers to diaries, manuscripts, and state publications. The Society has over half a million manuscripts and maintains copies of newspapers from every county and other vital records on 57,000 reels of microfilm. Over three thousand students participate in National History Day through SHSM each year.
Sources
About SHSMO. State Historical Society of Missouri website. . Accessed November 23, 2018. https://shsmo.org/about/.


Additional Information