Lucknow Estate
Introduction
This 100 year old mansion was built by Tom and Olive Plant in 1914. Since 1955 the home has been open to the public. Self guided tours allow visitors to experience the Craftman style design and technological innovations, all of which were unique in the United States in that era. Now owned by the Castle Preservation Society and called the Castle in the Sky, the home has been restored to showcase it's original glamour.
Images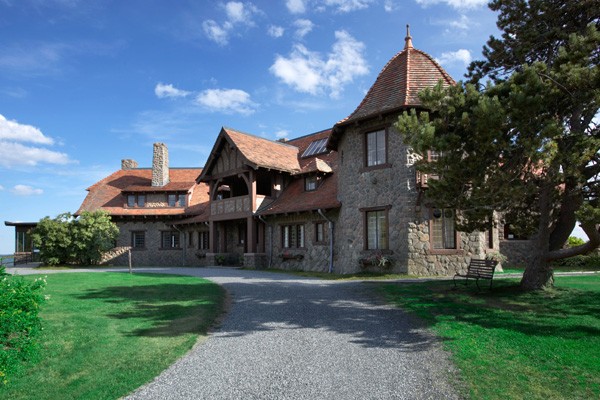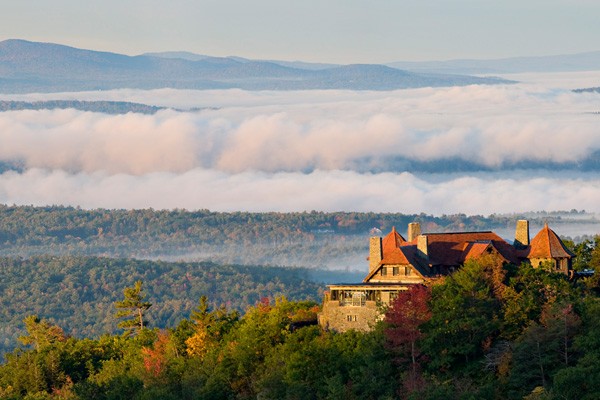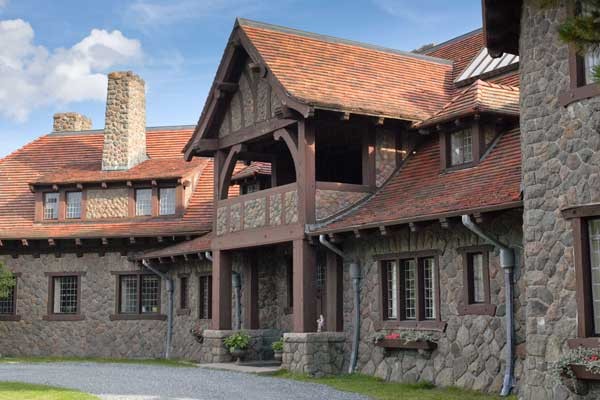 Lucknow Estate Restaurant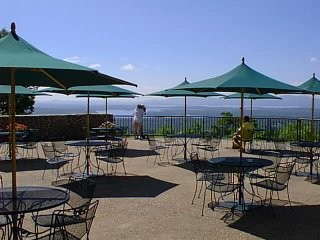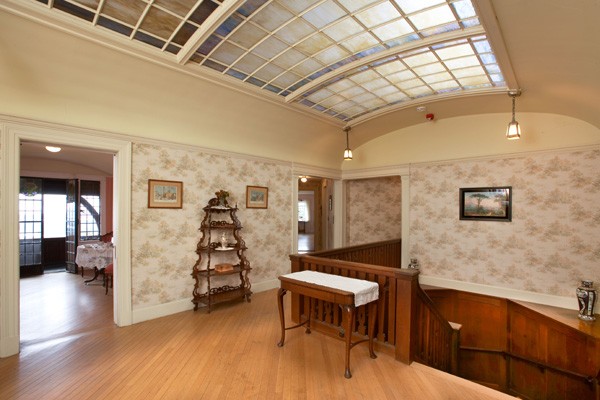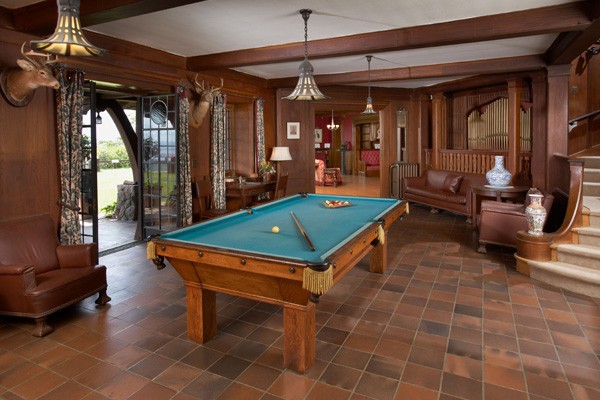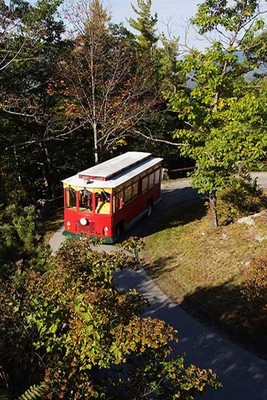 Backstory and Context
The Lucknow Estate was built in 1914 by Thomas Plant. After making millions of dollars in the shoe building industry, Thomas married his second wife, Olive, and together they developed the plans for the 16 room mansion. Thomas retired, however he continued to invest, and fell into a bad deal around the time of the Great Depression. Eventually, Thomas was forced to hand the home and its belongings over the bank, however he negotiated that he be allowed to live the rest of his life in the home. After his death the home was purchased by another family, and eventually purchased again by the Castle Preservation Society, who has renovated it and runs it today.
Plant purchased nearly 7000 acres in the area know as the Ossipee Mountain Park. While the property was made of forest land, pastures, lakes and hills, Plant chose a highly elevated area to build. The home was designed to face the lake region with uninterrupted views, and all entrances, driveways, and roads were at the opposite end. To build the house, Plant hired the famous designed William Morris and nearly 1000 Italian masoners, who took over three years to complete the project. The Craftsman style of the home was uncommon the States at this time, and Plant is said to have chosen it for both the ability to blend the house into its natural surroundings, and for its trending fashion. He used the finest materials to make the mansion, including distressed granite and Tiffany's glass.
Today, the home is open as a museum. It contains a restaurant, art gallery, venue, hiking base, and gift shop. Visitors are able to take a trolley from the parking area to the mansion, and wander the grounds and tour the interior. The majority of the home is open, there are few places where guests are not allowed to visit. Because the home was repossessed with the majority of its original furnishings, the home style is consistent to what it would have appeared like at the onset of Plate's time there. The restaurant looks out over sweeping views of the surrounding area, and the property is open to hiking and horseback riding.
Sources
http://www.castleintheclouds.org/ http://www.winnipesaukee.com/index.php?pageid=castle http://www.lucknow.com/ http://www.allthingsnewengland.com/new-england-travel-and-leisure/landmarks/270-castle-in-the-clouds.html
Additional Information