Lehigh Valley Heritage Museum
Introduction
The Lehigh County Historical Society operates seven museums throughout the county, including this general history museum that is also home to the headquarters of the Society. The Lehigh Valley Heritage Museum includes six galleries and over 13,000 square feet of exhibits that include artifacts related to Native inhabitants, early explorers and settlers, and residents of the valley from the 18th to 21st centuries. Permanent exhibits at the museum include artifacts related to Native American tribes and the colonial period, the legacy of Pennsylvania Germans, the rise of industry, and the plight of immigrant mill workers. Researchers and genealogists can use the Scott Andrew Trexler II Research Library & Archives.
Images
Lehigh Valley Heritage Museum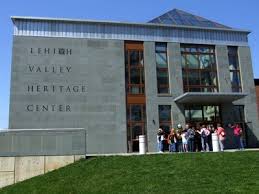 Part of the Lehigh County Historical Society's Abraham Lincoln Collection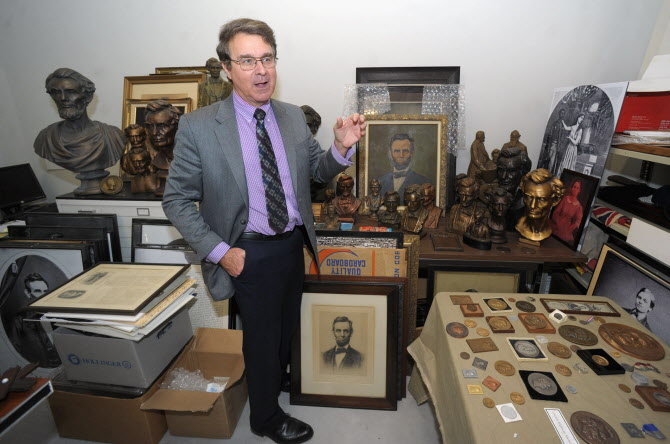 Backstory and Context
Museum Exhibits

The Lehigh Valley Heritage Museum attracts thousands of visitors a year due to its historically immersive variety of permanent and rotating exhibits. Through documents, around 35,000 historical artifacts, and photographs, the KNBT Historical Exhibit Gallery introduces museum-goers to the history of the earliest Native Americans in the area, the inspirational (and often tragic) experiences of the German immigrants who settled the area, wartime accounts of the 20th century, and even reflections on how the past is still integrated into modern society.
The National Penn Bank Historical Exhibit Gallery displays the museum's permanent exhibits, and it allows onlookers to discover what made the area unique in regards to the early American experience. Some rotating exhibits may include topics such as "The American Revolution," "Stories of WWII," and "Energy Past & Present: Creating, Consuming & Conserving."

Scott Andrew Trexler II Research Library & Archives
Because the Historical Society is headquartered in the museum, visitors and researchers can also take advantage of the Scott Andrew Trexler II Research Library & Archives. Housed within the library and archives is a vast collection of local and regional research documents as well as an extensive genealogical record.
Furthermore, by filling out a library request form, casual and professional historians can browse through books, maps, newspapers, oral histories, photographs, business documents, county records, and virtually everything else that the Society has archived.

Sources
Scott Andrew Trexler II Research Library & Archives. LCHS Archives and Library website. . Accessed April 07, 2018. http://www.lehighvalleyheritagemuseum.org/Library.htm.


Additional Information