Mid-Atlantic Air Museum
Introduction
The Mid-Atlantic Air Museum, located at Reading Regional Airport - Spaatz Field, is a living reminder of the golden age of flight, where the development of aviation technology and design was closely intertwined with national defense and growth. Visitors can discover dozens of military warplanes as well as classic airliners, including historic civilian aircraft. But as other air museums simply display their historic planes, the Mid-Atlantic Air Museum uses teams of volunteers to restore most of the planes to a fully functional capacity, which has allowed the Museum to offer ride-alongs in these historic planes. Virtual photo-tours are also available on the museum's website.
Images
Aircraft Featured at the Museum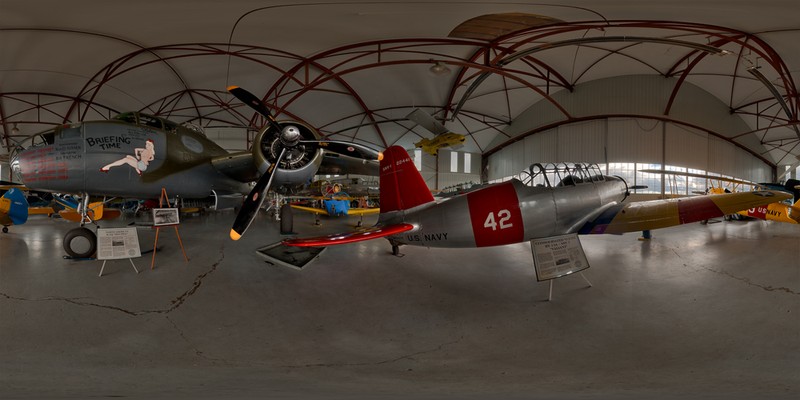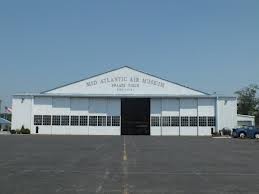 Mid-Atlantic Air Museum's P-61 Black Widow Project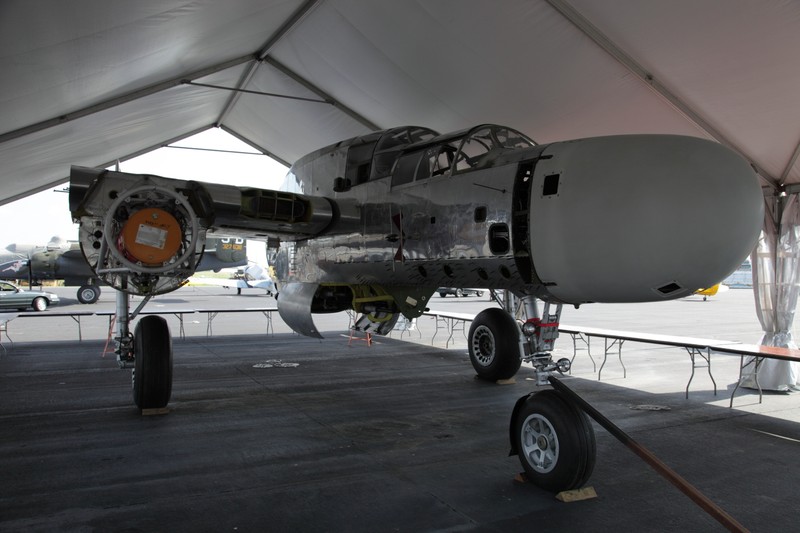 Backstory and Context
The Mid-Atlantic Air Museum was founded by Russ Strine and established in 1980. Since then, the museum has remained dedicated to collecting and preserving vintage aircraft. Its mission is to organize professional stewardship over these essential pieces of history. Professional stewardship also means maintaining a flying standard, and as the museum continues collecting more aircraft, it presents many of its most popular planes on airshow circuits.
The heart of the Mid-Atlantic Air Museum comes from its diverse collection of vintage civilian and military aircraft. While exploring the planes, visitors can also uncover much of the culture surrounding aviation life, through the eyes of both military pilots and influential people in aviation history. 
The exhibits within the museum collection span eight decades of flight and showcase everything from pilot uniforms and items commonly found in WWII bombers to commercial travel memorabilia, such as dinner plates of old and vintage travel posters.
It is important to note that if visitors want to see a specific aircraft, they should call ahead because several planes tour the country with various airshows, especially during the summer months. Otherwise, located within the museum hangar and along the Museum Ramp, visitors can explore some of the most famous aircraft in history. 
The award-winning planes include the Douglas R4D-6 of the Naval Air Transport Service, the anti-submarine patrol bomber P2V-7 "Neptune," and the Eastern Airlines Martin 4-0-4 "Silver Falcon." Although the museum features 1/2 scale reproductions, such as the 1903 Flyer by the Wright Brothers, visitors can discover real-life aircraft dating from 1928 to 2011.
Perhaps the most popular event at the Mid-Atlantic Air Museum is the annual World War II Weekend. Over 100,000 people come to the event, usually occurring around June 6th, and many consider it to be the largest and best WWII reenactment in the nation.
Sources
Mid-Atlantic Air Museum, Mid-Atlantic Air Museum. Accessed February 24th 2021. http://www.maam.org/.
Additional Information