Old First Reformed Church
Introduction
Officially known as the Reformed Dutch Church of the Town of Breukelen, the congregation housed in the Old First Reformed Church was founded in 1654. Construction of the current church building began in 1888 and was completed in 1893. The Church is a neo-Gothic structure, with both stained glass windows and a granite foundation. It was designed by George L. Morse.
Images
Front of Old First Reform Church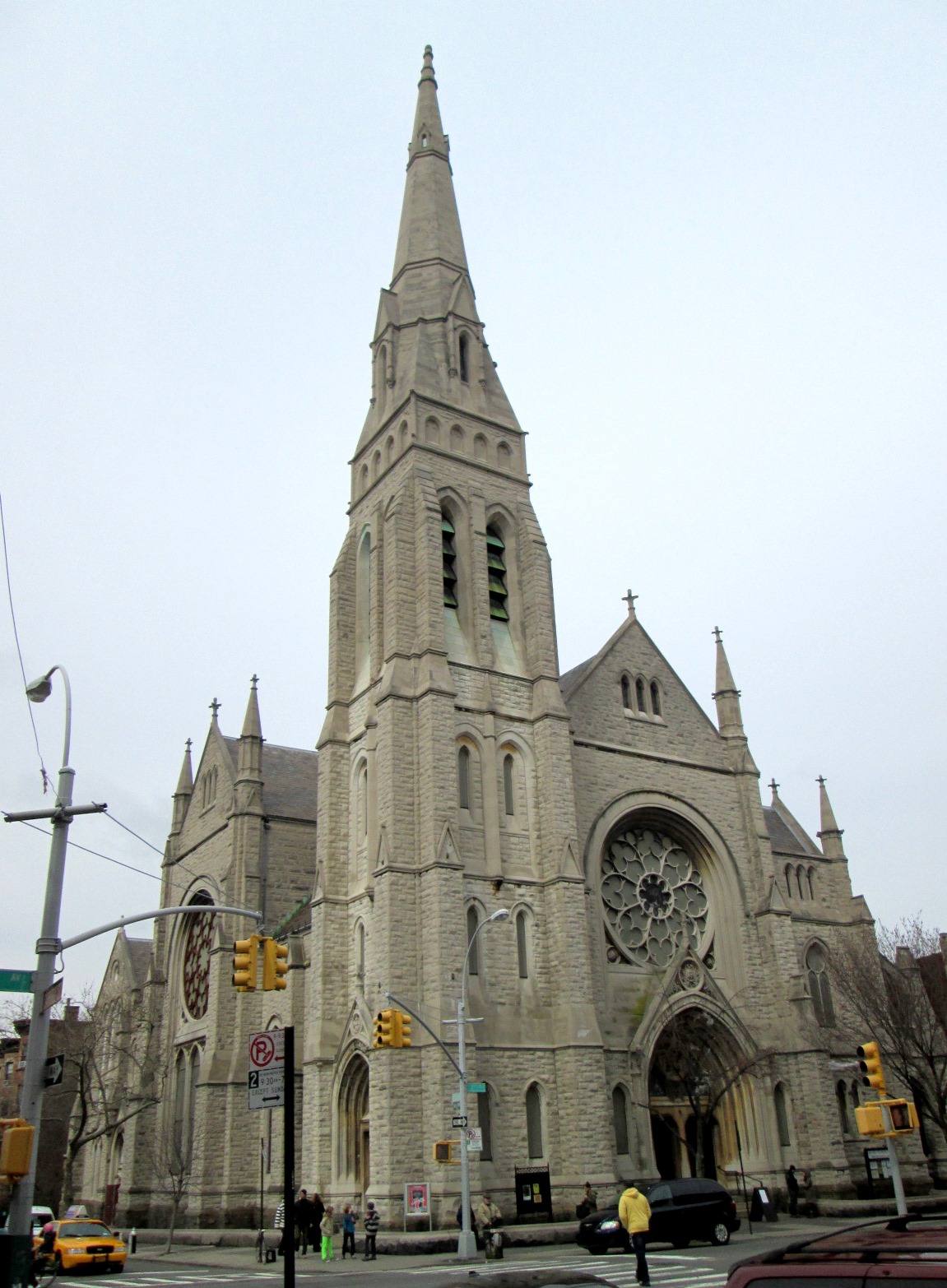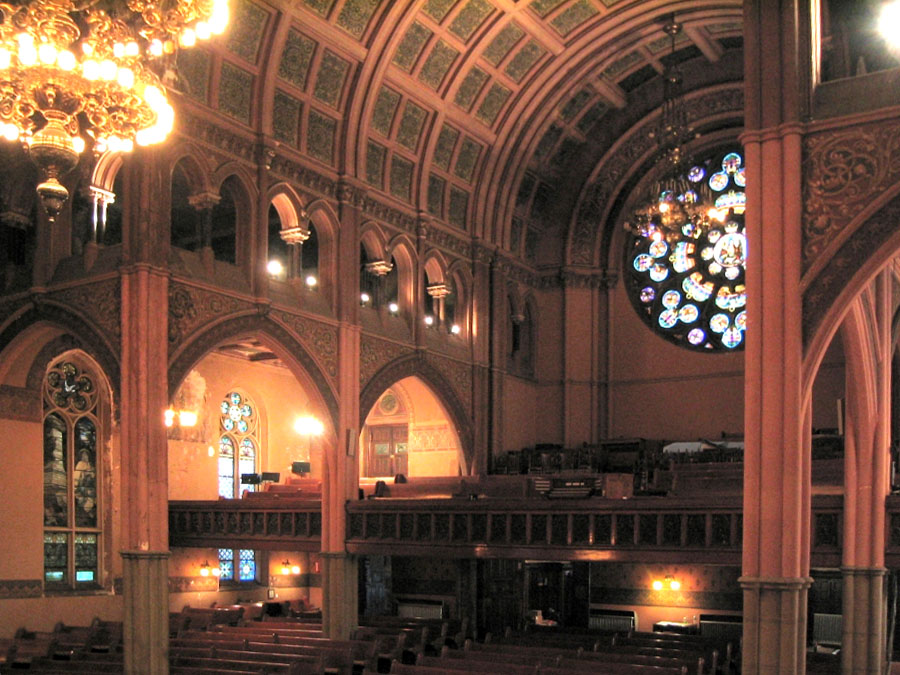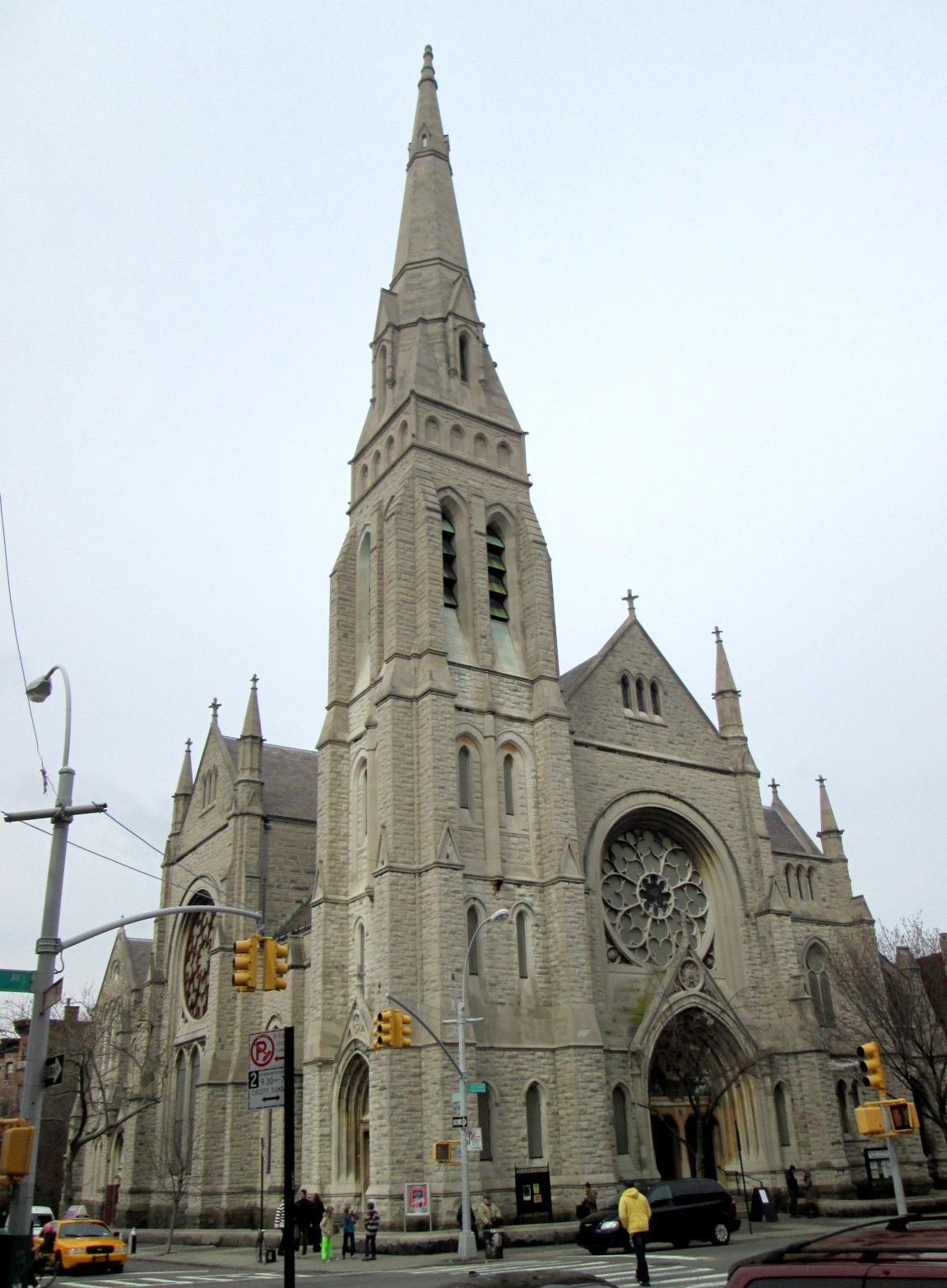 Backstory and Context
At the time of its inception, the site of the church was in the town of Breukelen. Breuckelen was the name of the original Dutch colony founded in the 17th century that later became Brooklyn. The Dutch had been in New York for a few decades before this church's congregation was established. Originally coming over in the early 1600s, a permanent settlement was established on Governor's Island in 1614. In 1628, the first Dutch Reformed Congregation was founded at what is now the Collegiate Church. The word "reformed" refers to the Reformation begun by Martin Luther and John Calvin in the sixteenth century that led to Protestantism. The Dutch Reformed congregation is the oldest continually practicing Protestant sect in North America.
The church itself is an impressive example of Neo-Gothic architecture. Brooklyn-based architect George L. Morse designed the church. Morse was an accomplished architect, particularly in the Brooklyn area. Much of his work was sadly lost during Robert Moses' Brooklyn improvement plans during the twentieth century. Interest in Morse has begun to grow in modern times due to the NYC Landmarks Preservation Commission's efforts to preserve the history of nineteenth and twentieth-century Brooklyn.
The church is also home to an impressive collection of art and stained glass. One of the most notable works is a recently restored stained glass window made by Tiffany Studios. This window depicts the Samaritan woman at the well listening to Christ. Among the art housed in the church is a work by nineteenth-century Italian painter Virgilio Tojetti. The painting is titled The Empty Tomb and depicts the discovery of Jesus' empty tomb on the day of his resurrection. The church is also home to several historical instruments, including an organ built specifically for the church and installed in 1891 and a Steinway concert piano dating back to 1888.
Sources
"Old First Reformed Church." NYC Ago. Accessed Web, 6/11/17. http://www.nycago.org/Organs/Bkln/html/FirstReformed.html.

"Building." Old First Brooklyn. Accessed Web, 6/11/17. http://oldfirstbrooklyn.org/history/building/.

"Robert Moses and the Modern Park System (1929-1965)." NYC Parks. Accessed Web, 6/11/17. https://www.nycgovparks.org/about/history/timeline/robert-moses-modern-parks.


Additional Information