Kaymoor
Introduction
Located across the river from historic Nuttallburg, Kaymoor was a booming coal town along the New River Gorge. With two mines and four towns (each site developing at the canyon top and bottom), Kaymoor made for an interesting investment for the coal industry.
Images
Kaymoor One Mine entrance.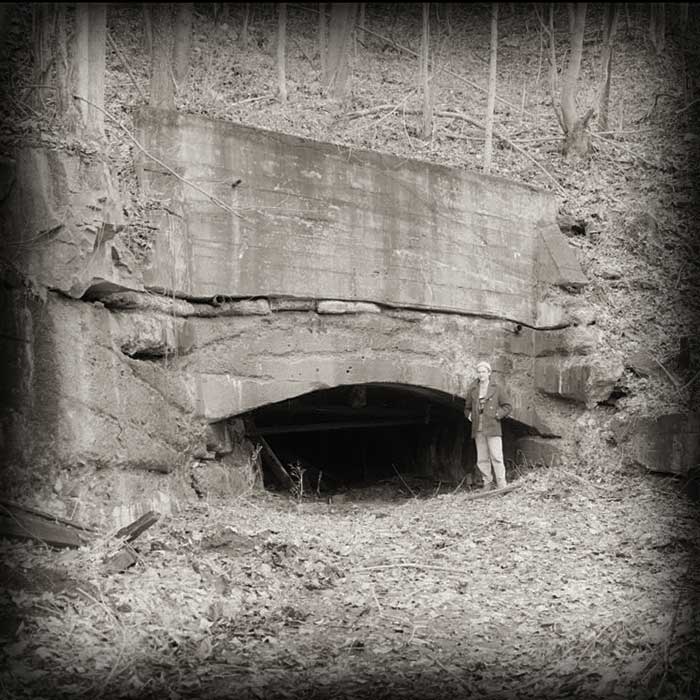 Carter G. Woodson. Courtesy of Berea College, KY.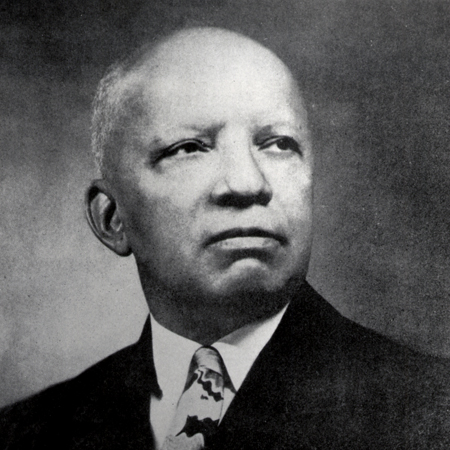 Backstory and Context
The settlement of Kaymoor was founded by the Low Moor Iron Company in the late 1890s and became one of the most productive mining operations in the New River Gorge. Kaymoor was actually two mines and four towns, with towns at each site developing at the canyon top and bottom. Named after a combination of James Kay, a company official, and Low Moor, a Virginia iron company, the town prospered in coke production. In 1925 business misfortunes forced Low Moor to sell Kaymoor to the Berwind-White Coal Mining Company. Thereafter Kaymoor coal traveled the globe, much of it fueling U.S. Navy ships. To be sure, Kaymoor's rich coal and plentiful supply of coke ovens allowed the canyon town to thrive.
Used extensively by iron furnaces, coke was highly marketable. It was made by loading coal through the top of an oven, where it was sealed and burned for several days. This allowed the volatiles, or impurities, to burn away, leaving high-carbon coke. This process made the coal lighter and cheaper to ship. According to George Torok, most coke was produced near the mines in beehive ovens. Made of stone or brick, the ovens were arranged in banks or rows along railroad tracks (Torok, A Guide to Historical Coal Towns of the Big Sandy River Valley, 93). As such, Kaymoor bottoms were lined with coke ovens and trains ready to make a profit.
Although there was a sense of camaraderie between the townsfolk, Kaymoor was a racially segregated town. Living conditions were the same for Blacks and whites, but hard labor was delegated to African Americans. Because coal was loaded into the ovens and coke was pulled or unloaded by hand, temperatures near the ovens were quite high (Torok, 93). After removing coke from the ovens and placing it into wheelbarrows, workers dumped the coke into hoppers, where it was transported elsewhere. This demanding and undesirable work was purposely handed down to the Black laborers. Despite this unequal treatment, Black schools and churches thrived within the community. Company stores and recreational centers provided decent living conditions for Blacks and whites alike.
After moving to West Virginia from his home in New Canton, VA, in 1892, Carter G. Woodson, "The Father of Black History" and one of his brothers were miners here in Kaymoor. Saving enough money, Woodson worked until he was able to complete his education at Douglass Junior and High School (and later became principal) in Huntington, WV.
During its peak in the 1920s, Kaymoor employed more than 800 coal miners and burnt unrecorded amounts of coke in its 200 furnaces. Although Kaymoor Two closed in 1926, the more productive Kaymoor One thrived for 63 years after its foundation. From 1900 to 1962, miners produced 16,904,321 tons of coal from Kaymoor One ("Kaymoor," nps.gov) With its once-rich coal seams depleted, Kaymoor One Mine finally closed for good in 1962. Today Kaymoor is abandoned and overtaken by wilderness. The foundations of structures remain, but little can be seen underneath the vegetation. The National Park Service at the New River Gorge is working on refurbishing the site.
Sources
"Kaymoor." National Park Service. http://www.nps.gov/neri/historyculture/nuttallburg.htm (accessed October 29, 2014). "Kaymoor: Revisiting A WV Ghost Town." Bridge Day. http://officialbridgeday.com/kaymoor-revisiting-a-wv-ghost-town/ (accessed October 29, 2014). Torok, George D. A Guide to Historic Coal Towns of the Big Sandy River Valley. Knoxville, TN: University of Tennessee Press, 2004.
Additional Information