Barnett Hospital and Nursing School
Introduction
From 1912 to 1939, the Barnett Hospital and Nursing School served the African American community of Huntington, West Virginia. Dr. Clinton Constantine "C.C." Barnett completed his early education in the Huntington area before receiving his medical degree from Howard University. Dr. Barnett then returned to Huntington to practice medicine, where in 1912 he achieved his dream of founding a hospital owned and operated entirely by African Americans. In 1918, the hospital expanded to include a nursing school run by Dr. Barnett's wife Clara. At the time, although several medical schools accepted African American students, many hospitals refused to train Black interns, and there were even fewer integrated nursing schools. In 1930, Dr. Barnett leased his hospital to the City of Huntington, who renamed the facility the City Hospital. After serving both Black and white patients during the Great Depression, the City Hospital closed in 1939 and the building was sold to the General Laborers Union Local 543, who occupied it until 2007. In 2008, the former hospital was purchased and subsequently added to the National Register of Historic Places. Although plans were announced to remodel the building into apartments, the status of this project is currently unclear.
Images
The Barnett Hospital and Nursing School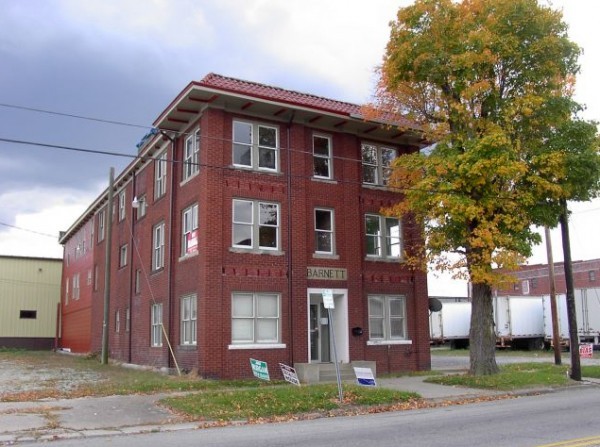 Dr. Clinton Constantine "C.C." Barnett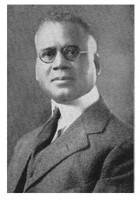 The Barnett Hospital in 1919, before it was remodeled in 1925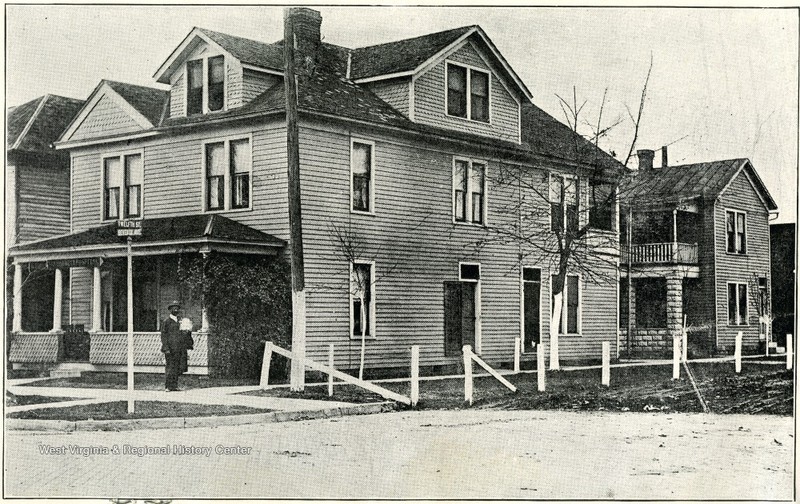 The Barnett Hospital, circa 1924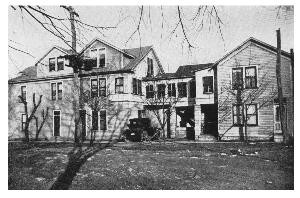 Operating Room of Barnett Hospital, 1919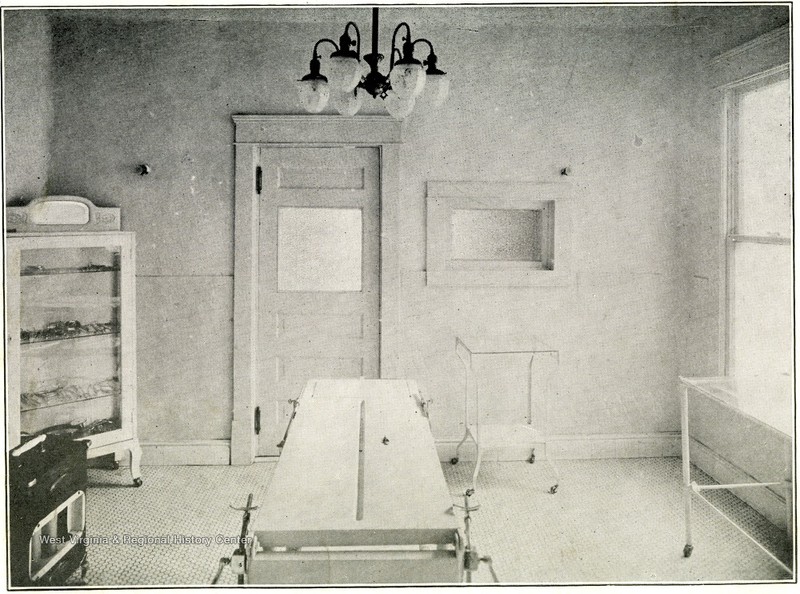 Reception room at Barnett Hospital, 1919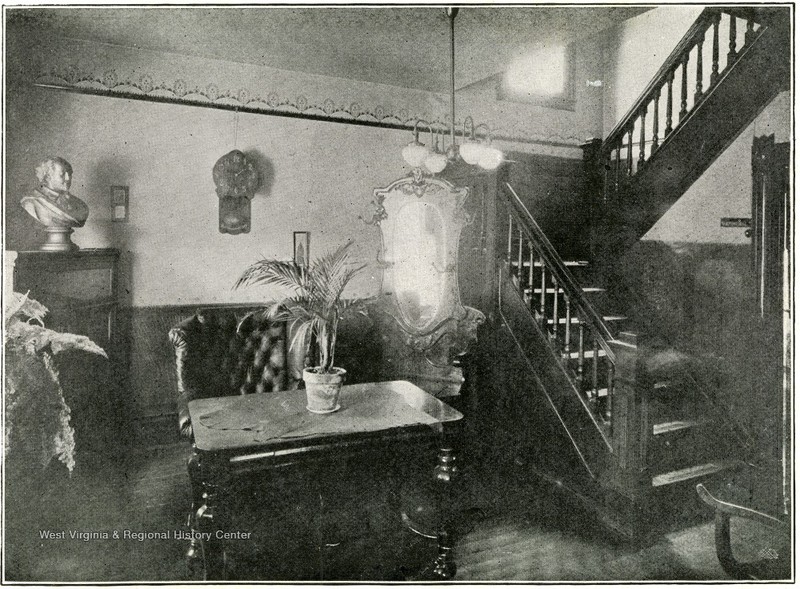 Carter G. Woodson, cousin of Dr. Barnett and Huntington resident who would later become "The Father of Black History."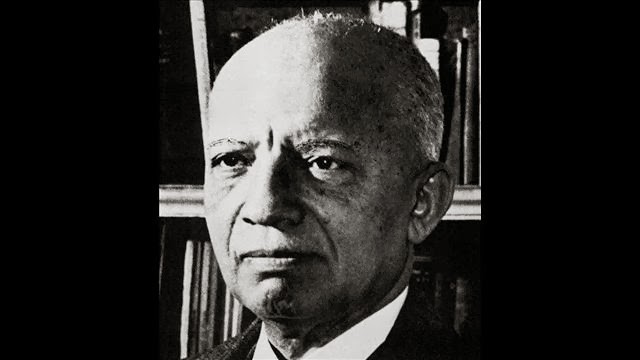 Front of the Barnett Hospital, pictured in 2009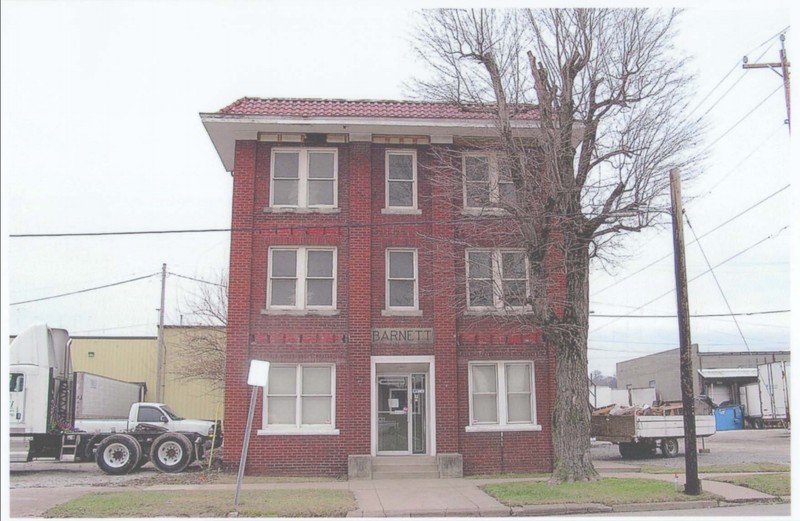 The "Barnett" inscribed over the former hospital's entry is still visible today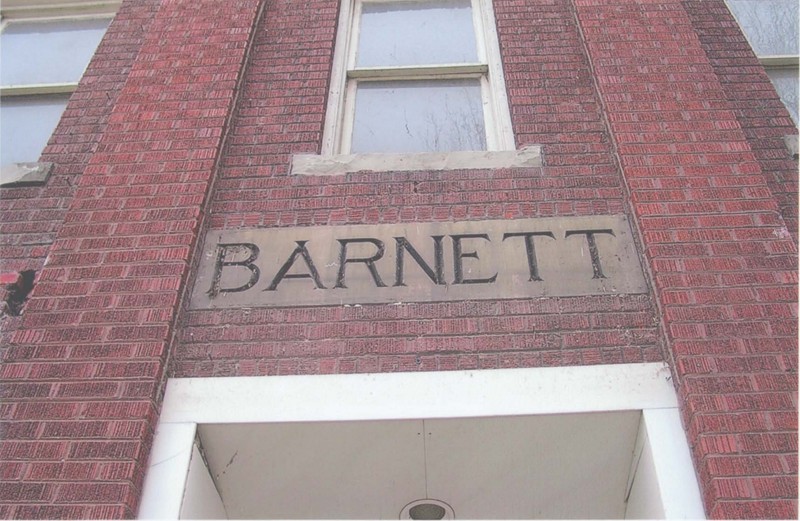 West side of the Barnett Hospital, pictured in 2009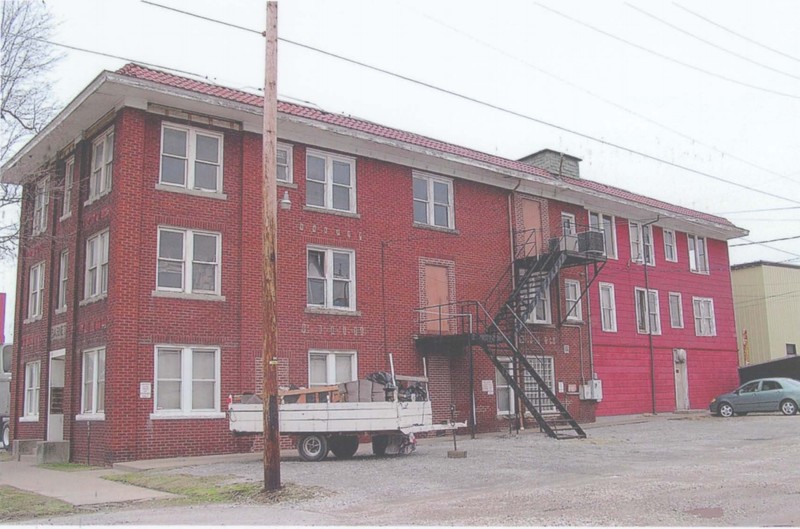 East and front of the Barnett Hospital and Nursing School, present-day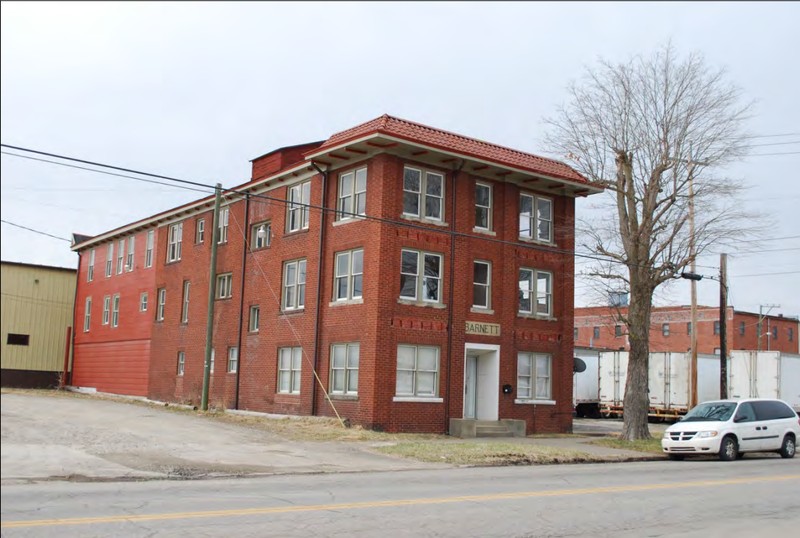 Reception area of the hospital, pictured in 2009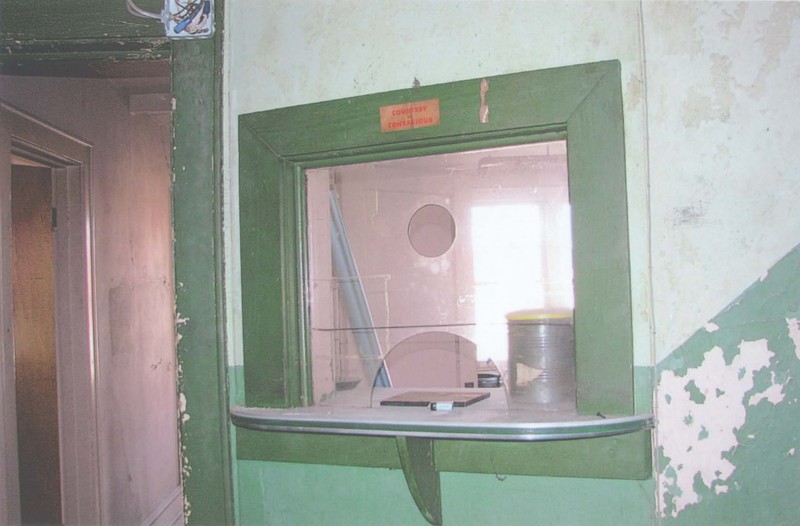 Detailing on a doorway inside the hospital, pictured in 2009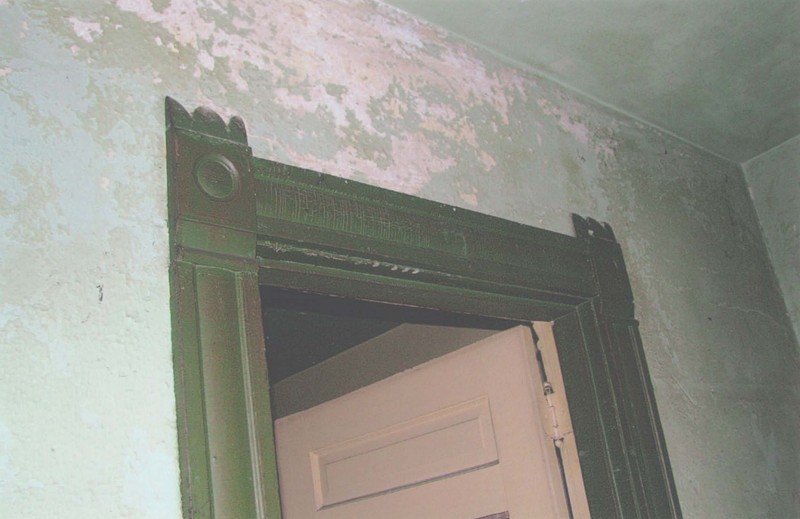 Interior staircase and landing of the hospital, pictured in 2009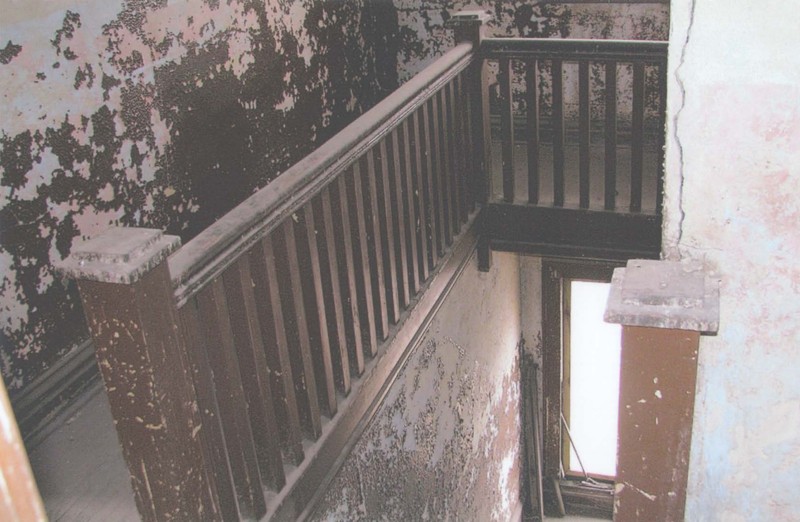 Backstory and Context
Following the Civil War, a number of educational institutions for African American physicians were established in order to improve healthcare and offset the shortage of doctors who could treat Black patients. By 1907, fourteen schools, including a medical school at Howard University, admitted and trained African American doctors. However, many who graduated from these institutions were later barred from interning or practicing at white hospitals. This was a major problem for the new doctors because developments in medical technology had made interning in a hospital an increasingly important experience. In response, the African American medical community was divided on whether to pursue a separate but equal approach or to continue to fight for integration in the medical field. Eventually, many doctors came to feel that waiting for desegregation was causing them to fall behind their white counterparts, leading to the foundation of Black-owned and administered hospitals, including Huntington's own Barnett Hospital. 
Clinton Constantine "C.C." Barnett was born November 30, 1869 in New Canton, Virginia to the Reverend Nelson and Betty Woodson Barnett. Arriving in Huntington in 1871, the Barnetts and Woodsons were two of the first Black families to move to the new city, and members of both families became leaders of its African American community. C.C. Barnett was educated in local schools, graduating from Ironton High School before attending the University of Michigan at Ann Arbor and receiving his medical degree from the Howard University School of Medicine in 1899. By 1902, Barnett returned to Huntington and began practicing as a medical doctor and surgeon. Shortly after his return, Dr. Barnett married Katherine "Kate" A. Whiting, who purchased a two-story frame house at 1201 7th Avenue. Dr. Barnett was a cousin of Carter G. Woodson, "The Father of Black History." After falling ill while teaching in the Philippines, Woodson returned to Huntington to visit Barnett for medical care. Barnett also served as Woodson's personal physician while he lived in the Huntington area. When Kate Barnett passed away in 1909, she left the house on 7th Avenue to her husband. In 1912, Dr. Barnett was remarried to Clara Matthews, a trained nurse. 
That same year, Dr. Barnett established the Barnett Hospital in his home. The hospital was founded to help decrease the exclusionary and deficient medical care that the African-American community in Huntington had been receiving for years. Dr. Barnett was motivated to open a hospital after hearing of the death of a Black miner, Walter Brown, who had fallen from a train at the Chesapeake and Ohio rail yard. After being refused medical care from the Chesapeake and Ohio Hospital, Brown lay on the ground for hours until he was finally admitted to the Kessler Hospital, where he died on the operating table. When it opened, the Barnett Hospital became one of only four Black hospitals in West Virginia, alongside North Mountain Sanitarium in North Mountain, Harrison Hospital in Kimball, and Mercer Hospital in Bluefield. At the time, most hospitals that served African Americans were founded and operated by white physicians or public entities. Some public Black hospitals were administered by African Americans and hired Black physicians, while still fewer hospitals were private facilities owned and administered by Black doctors. Because the Barnett Hospital was established, operated, and owned by an African American physician, the opening of the hospital gained national attention. 
When it opened in 1912, the hospital originally contained 25 to 30 beds. The building, which was constructed around 1900, was initially a clapboard-sided Victorian house with a steeply pitched gable roofline. In 1925, the hospital was expanded to contain 50 beds, an x-ray department and two operating rooms, and had a staff of ten physicians and eight nurses. Dr. Barnett made numerous changes to the building's appearance at this time, including removing the porch and flattening the roof, adding a third story, and applying a brick exterior to the building. Although the hospital had lost its residential appearance, the Barnetts continued to live in an apartment on the third floor. At the time, the hospital was located in a predominantly African-American neighborhood that contained businesses, homes of professionals, single family houses, boarding houses, and multi-unit housing. 
The Barnett Nursing School opened in the Barnett Hospital in 1918, with Clara Barnett as its superintendent. Clara was trained as a nurse at New York's Lincoln Hospital, one of the largest Black nursing schools in the northern U.S. As of 1920, the Barnett Nursing School was one of only 54 nursing schools in the United States that provided education to African Americans, even as the total number of nursing schools had risen to 1755 in that year. In 1924, the nursing school became one of only fourteen Black nursing schools to receive accreditation. The hospital also provided internships for recent African American medical school graduates, which allowed them to gain training and expertise in new medical and surgical techniques. At the time, Barnett was one of only six hospitals to offer internship programs to recent graduates, out of a total of 202 Black hospitals. In addition, the hospital offered surgical clinics for the West Virginia branch of the National Medical Society, which was a separate but equal African American medical association founded in 1875. Given the unique opportunities that it offered, the Barnett Hospital and Nursing School became nationally-known, providing medical internships and nursing education not only to local and West Virginian medical professionals, but also to African Americans nationwide who were denied such opportunities elsewhere. 
In 1925, the same year that the hospital was expanded, Barnett was appointed as superintendent of the African American psychiatric hospital in Lakin, West Virginia. Barnett had long lobbied for the creation of an institution for mentally-ill African Americans. Lakin was finally established by the state legislature in 1919 as a component of a larger plan to create several African American institutions in West Virginia. When it opened, the Lakin State Hospital and the Veterans Bureau hospital in Tuskegee, Alabama, were the only government hospitals headed by African Americans. Although Barnett initially declined the position, he later accepted and proved to be as dedicated to Lakin as he was to his own hospital. Under his leadership, Lakin became the first psychiatric hospital in West Virginia to receive an approved rating from the American Medical Association. As an institution administered and staffed entirely by African Americans, Lakin also offered the rare chance for Black physicians, interns, and nurses to study psychiatry. 
Dr. Barnett leased the Barnett Hospital and Nursing School building to the City of Huntington in 1930. Renamed City Hospital, the facility continued to treat African American patients alongside poor white residents of Huntington who were suffering economically during the Great Depression. Meanwhile, Dr. Barnett remained superintendent of Lakin until he passed away in 1935. Four years later, the City Hospital was closed on August 31, 1939 due to a lack of funding and resources. From 1947 to 2007, the building was used as offices for General Laborers Union Local 543. During this time, the historically African American neighborhood in which the former hospital was situated underwent a series of changes, as the City of Huntington zoned the area industrial. In response, most of the neighborhood's residents were driven to relocate, and white-owned businesses began purchasing the land and tearing down the existing structures. As one of the few buildings that was not demolished, the Barnett Hospital is one of the last remnants of the former African American neighborhood. In 2009, the hospital was placed on the National Register of Historic Places by Karen Nance, who purchased the property in 2008. Nance intended to restore the building for use as an apartment building, but the project may have fallen through due to funding reasons. As of January 2020, the fate of the Barnett Hospital is unclear. 
Sources
Casto, James E.. Lost Huntington: Barnett Hospital, Huntington Herald-Dispatch. October 19th 2014. Accessed January 15th 2020. https://www.herald-dispatch.com/special/lost_huntington/lost-huntington-barnett-hospital/article_63d05122-520a-561f-abb2-50141dd64fb4.html.
Goggin, Jacqueline, Carter G. Woodson: A Life in Black History. Baton Rouge Louisiana State University Press 1993. pg. 23 Romero, Patricia Watkins, Carter G. Woodson: A Biography. Ann Arbor, University Microfilms International 1986. pg. 22. 1971 Doctoral Dissertation (copy can be found at http://www.marshall.edu/special-collections/#gsc.tab=0)
Hansen, Axel. "African Americans in Medicine." Journal of the National Medical Association 94, no. 4 (April 2002). Accessed October 17, 2014. http://www.ncbi.nlm.nih.gov/pmc/articles/PMC2594211/pdf/jnma00321-0108.pdf.
Miller, Rikki. "Answering the Call: The Creation and Cultural Significance of the Barnett Hospital." Accessed October 15, 2014. http://www.marshall.edu/carterwoodson/rikki_miller.asp
National Record of Historic Places Program. "The Barnett Hospital and Nursing School." Accessed October 15, 2014. http://www.wvculture.org/shpo/nr/pdf/cabell/09001190.pdf.
West Virginia Archives and History. "C.C. Barnett." Accessed October 15, 2014. http://www.wvculture.org/history/histamne/barnett.html.
Image Sources
http://www.wvculture.org/history/histamne/barnett.html

https://wvhistoryonview.org/catalog/013974

http://www.wvculture.org/history/histamne/barnett.jpg

https://wvhistoryonview.org/catalog/013967

https://wvhistoryonview.org/catalog/013973

http://www.wvculture.org/shpo/nr/pdf/cabell/09001190.pdf

http://www.wvculture.org/shpo/nr/pdf/cabell/09001190.pdf

http://www.wvculture.org/shpo/nr/pdf/cabell/09001190.pdf

https://filecabinet10.eschoolview.com/EDC4575A-8062-4044-851B-270126514C91/About/WV%20Colored%20Childrens%20Home/CRA_CabelAA_2.pdf

http://www.wvculture.org/shpo/nr/pdf/cabell/09001190.pdf

http://www.wvculture.org/shpo/nr/pdf/cabell/09001190.pdf

http://www.wvculture.org/shpo/nr/pdf/cabell/09001190.pdf

Additional Information