Griffith Stadium, 1911-1965
Introduction
Griffith Stadium was a baseball park that opened in 1911 and served as home to the Washington Nationals until 1961. Although it best known for being the home of the Washington Nationals, the stadium was also host to many other sporting events and teams. The World Heavyweight Boxing Match was held here in 1941, and the stadium also served as the home of the Homestead Grays, one of the most successful teams in the history of the Negro League. The field is also remembered for being one of the hardest to hit a home run in. After the Washington Senators left in 1960 to become the Minnesota Twins, the ballpark was used for one season by the D.C. expansion team, also called the Washington Senators. In 1965, the ballpark was torn down. Howard University Hospital was built on this site in 1975.
Images
Aerial View of Griffith Stadium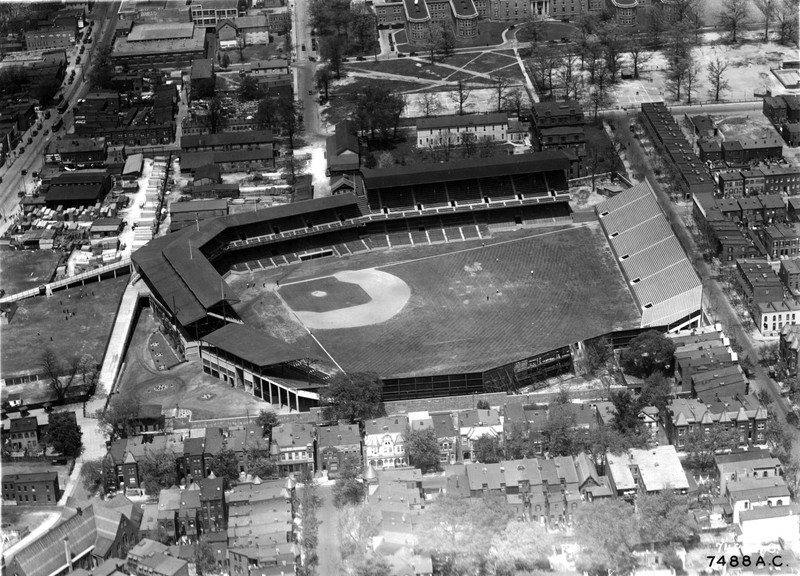 Griffith Stadium During Game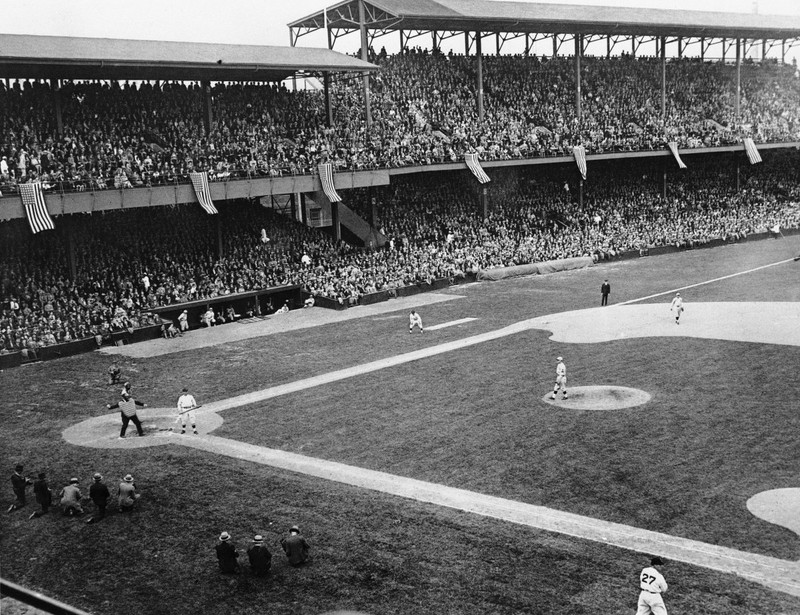 Another aerial photo of the old stadium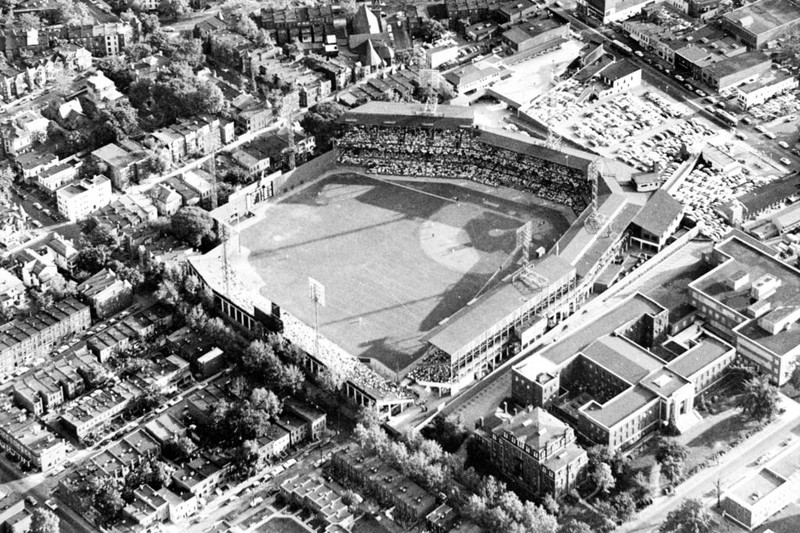 Backstory and Context
As the home of the Washington Nationals, Griffith Stadium was infamous for being the site of the fewest home runs. There were only three years where Griffith Stadium was not first in fewest home runs for either the home or visiting teams. Between 1933 and 1953, the ballpark had the fewest home runs of any of stadium in the Majors. Of all the batters to ever hit at the park, there are only two players that hit a fair ball out of the park, Mickey Mantle of the Yankees and Josh Gibson of the Grays.
While the Nationals only won one World Series in their time at the ballpark, the Homestead Grays won three Colored World Series in 1943, 1944, and 1948. In addition, the Grays won the Negro National League pennant nine times in twelve seasons. Consequently, the Grays are often revered as one of the best Negro League teams in history. When the Negro National League and the Negro American League merged following the 1948 season, the Homestead Grays chose to become an independent team and disbanded two years later in 1950.
After the Baltimore Orioles began to steal many of the Washington National's fans, the owner decided to move the team to Minneapolis and change the name to the Twins. Once this occurred, an expansion team was given to D.C. The expansion team moved to a new ballpark after playing only one season at Griffith Stadium.
Sources
http://www.baseball-reference.com/bullpen/Homestead_Grays http://www.baseball-reference.com/bullpen/Griffith_Stadium http://www.ballparksofbaseball.com/past/GriffithStadium.htm Ghosts of DC website, http://ghostsofdc.org/tag/griffith-stadium/
Additional Information