Werner Wildlife Museum
Introduction
The Werner Wildlife Museum is operated by Casper College and is located near the campus. The building was constructed in 1964 by Herman Werner, who wanted a place to house his trophy collection. He donated the building and collection to Casper College in 1970. The museum focuses primarily on Wyoming wildlife but also has animals from around the world. The collection grew from 36 specimens to almost 400. The museum serves as a resource center and is available to use as a multi-purpose classroom for various education programs. Guided tours are available by appointment.
Images
The Werner Wildlife Museum features a collection of nearly 400 animal specimens.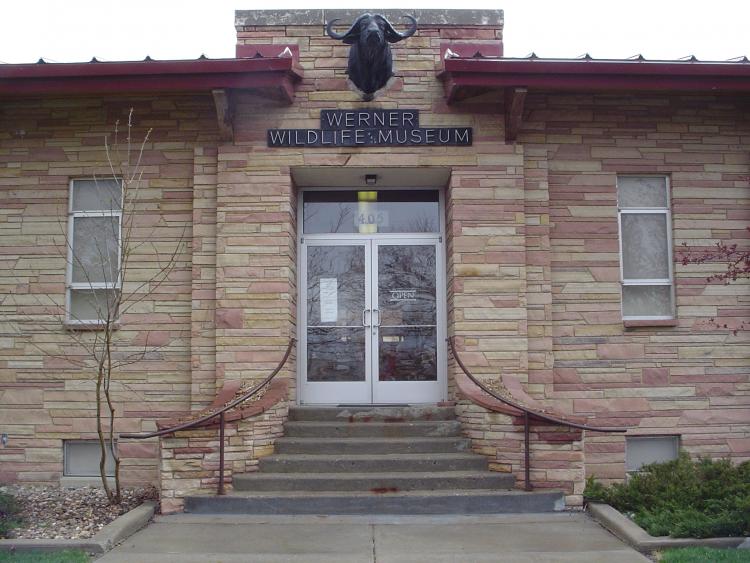 View of some of the animals on display.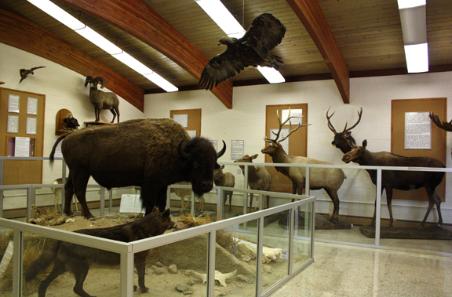 Sources
"About the Werner Wildlife Museum." Casper College. Accessed May 13, 2015. https://www.caspercollege.edu/werner-wildlife-museum.
Additional Information