Wyoming Governor's Mansion
Introduction
The Wyoming Governor's Mansion, built in 1904, is the historic and former residence of the state's governor and family. It was designed by architect Charles Murdock in a combination of the Georgian and Colonial Revival styles. It served as the governor's residence from 1905-1976 and is now a museum. The home was placed on the National Register of Historic Places in 1969.
Images
The Wyoming Governor's Mansion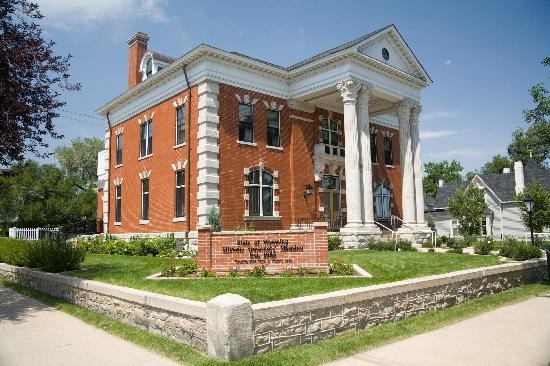 Backstory and Context
The Wyoming State Legislature authorized the construction of a new governor's mansion in 1901 and the hiring of an architect. The home was finished in 1904 and the first governor, Bryant B. Brooks and his wife. Unlike the opulent houses built by cattle barons in the area, the mansion was designed as a true family residence; it did not have a fence either nor on-site security. Wyoming's and the country's first woman governor, Nellie Taylor Ross, lived in the house in the 1920s. The mansion underwent modernization and remodeling in 1937 and in the 1950s. A new governor's was built in the mid-1970s.
Sources
"About the Governors' Mansion," http://wyoparks.state.wy.us/Site/SiteInfo.aspx?siteID=23. Retrieved 5-13-15. Barnhart, Bill. "Wyoming Governor's Mansion," http://pdfhost.focus.nps.gov/docs/nrhp/text/69000192.PDF. 9-30-69. Wyoming State Historic Preservation Office. http://wyoshpo.state.wy.us/NationalRegister/Site.aspx?ID=256. Retrieved 5-13-15.
Additional Information