Wyoming State Capitol
Introduction
The Wyoming State Capitol, located in downtown Cheyenne, was originally built in phases beginning in 1886. It serves as the seat of government for Wyoming and is historically and architecturally significant. It was placed on the National Register of Historic Places in 1973 and named as a National Historic Landmark in 1987. The building was designed by David Gibbs and William Dubois in the French Renaissance style.
Images
The Wyoming State Capitol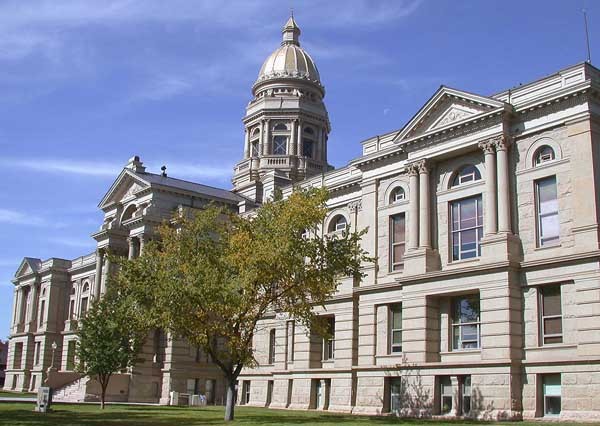 Backstory and Context
Cheyenne owes much of its development and prominence to the Union Pacific Railroad. The city's importance was apparent not long after the railroad arrived in the late 1860s and in was chosen as the seat of the territorial government in 1869. The legislature authorized construction of the capitol in 1886 and building got underway that year and was mostly completed by 1890. Wings were added in 1915-1917. The capitol was modernized in 1974-1980. Wyoming was the leader in the women's suffrage movement and the first to grant women the right to vote. Other states soon followed in Wyoming's footsteps.
Sources
"Capitol History," https://sites.google.com/a/wyo.gov/ai/capitol-tours-home-page/capitol-history. Retrieved 5-13-15. Junge, Mark. "Wyoming State Capitol," http://pdfhost.focus.nps.gov/docs/nrhp/text/73001935.PDF. 1-29-73. http://wyoshpo.state.wy.us/NationalRegister/Site.aspx?ID=257
Additional Information