Lou Costello Memorial Statue
Introduction
Erected in the early 1990s by the City of Paterson in partnership with the Lou Costello Memorial Association, the Lou Costello Memorial Statue is located in Lou Costello Memorial Park in downtown Paterson, New Jersey. The life-size bronze statue, entitled "Lou's on First," commemorates the life and career of actor and comedian Lou Costello. A native of Paterson, Costello teamed-up with Bud Abbott to form one of the greatest comedy duos of all time. For a period of twenty years, between 1936 and 1956, the duo appeared on radio and Broadway and starred in many films and television shows. Costello died on March 3, 1959 after suffering a heart attack. He was fifty-two years old. His remains are buried in Calvary Cemetery in Los Angeles.
Images
Lou Costello Memorial Statue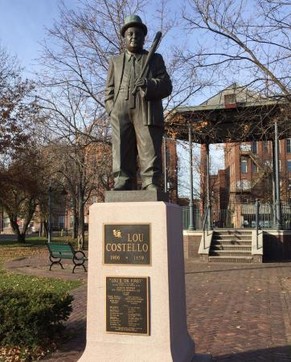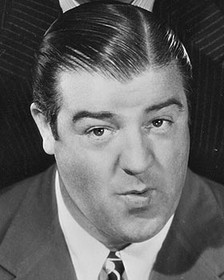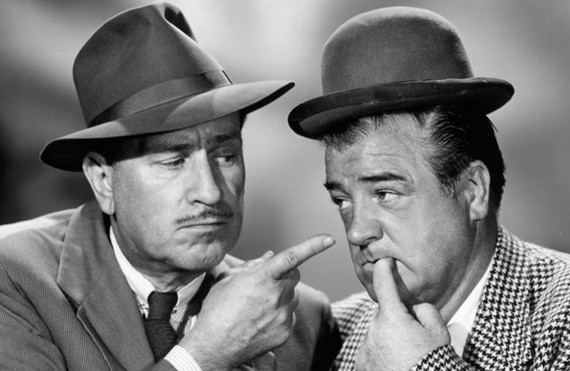 Backstory and Context
Louis Francis Cristillo, better known by his stage name, Lou Costello, was born on March 6, 1906 in Paterson, New Jersey. As a youngster, he worked as a newsboy and soda jerk and admired the work of Charlie Chaplin. His penchant for misbehaving in grammar school led to a famous stint in detention, during which time his teacher required him to write "I'm a bad boy" one hundred times on the chalkboard. Costello later incorporated this line in his comedy routine. In high school, Costello excelled as an athlete, participating in several different sports including baseball, basketball, and football. After graduating high school, he took a job as a clerk in a hat store. By 1927, Costello had saved enough money to move to Hollywood. While living in Hollywood, he worked in a labor gang at Warner Brothers Studio. Later, he was promoted to stunt man. After suffering a serious injury from a fall, Costello quit and moved back east to New York. 
In the Big Apple, Costello began his career in comedy. He rode the city's burlesque circuit, quickly becoming one of its most popular comics. Throughout the early 1930s, Costello occasionally performed alongside Bud Abbott. In 1936, the two comics decided to team-up and thus was born one of the greatest comedy duos of all time. Two years later, already well-known in the New York burlesque scene, Abbott and Costello gained national notoriety when singer Kate Smith invited them on her popular radio show. 
Beginning in the 1940s, the comedy duo's fame grew as they began appearing regularly on the silver screen. In 1940, Abbott and Costello's first film, One Night in the Tropics, debuted. The following year, Buck Privates was released. The film garnered rave reviews and was a smashing success, leading to the production and released of several additional films featuring the comedic duo. One such film, Abbott and Costello Meet Frankenstein (1948), is widely regarded as their best film. 
In the early 1950s, as their star status on the silver screen began to fade, Abbott and Costello transitioned to television. Between 1950 and 1955, the duo hosted The Colgate Comedy Hour. From 1952 to 1954, they starred in CBS's The Abbott and Costello Show. In 1956, the duo decided to split up. 
Three years later, Costello collapsed at his home while watching television. He was rushed to Doctors Hospital in Beverly Hills. After spending several days in the hospital, the comic suffered a fatal heart attack on the afternoon of March 3, 1959. He was fifty-two years old. His remains were buried in a mausoleum in Calvary Cemetery in Los Angeles. 
In the early 1990s, in partnership with the Lou Costello Memorial Association, the City of Paterson created Lou Costello Memorial Park in downtown Paterson. There, they erected a life-size bronze statue of the legendary comic. Entitled "Lou's on First," the statue depicts Costello holding a bat on his shoulder, a nod to his and Abbott's famous skit, "Who's on First?" In March 2020, the City of Patterson announced plans to fully redesign the park, which had fallen into disrepair. The project is expected to take eighteen months to complete.
Sources
"Abbott and Costello." Encyclopaedia Britannica. Web. 2 October 2020 <https://www.britannica.com/biography/Abbott-and-Costello>.
Ames, Walter. "Lou Costello, Famed Comedian, Dies at 52." Los Angeles Times, March 4, 1959.
Image Sources
https://www.tripadvisor.com/LocationPhotoDirectLink-g46718-d2587276-i170332649-Paterson_Great_Falls_National_Historical_Park-Paterson_New_Jersey.html

http://projects.latimes.com/hollywood/star-walk/lou-costello/

https://historythings.com/abbott-costello-comedic-genius-time/

Additional Information