Railroad Heritage Park
Introduction
The Railroad Heritage Park in Laramie, Wyoming, is operated by the Laramie Railroad Association, whose mission is to preserve Albany County's railroad history and to educate the public about the impact the railroad has had on the economic, social, and cultural development of the area, the state, and the nation. The park contains a depot built in 1924, which now houses a small museum of railroad memorabilia and is available to rent for weddings, banquets and other events, and a "Snow Train," which is comprised of 5 railroad vehicles that were brought to the site in 2011. The depot and train were placed on the National Register of Historic Places in 1988 and 2013, respectively.
Images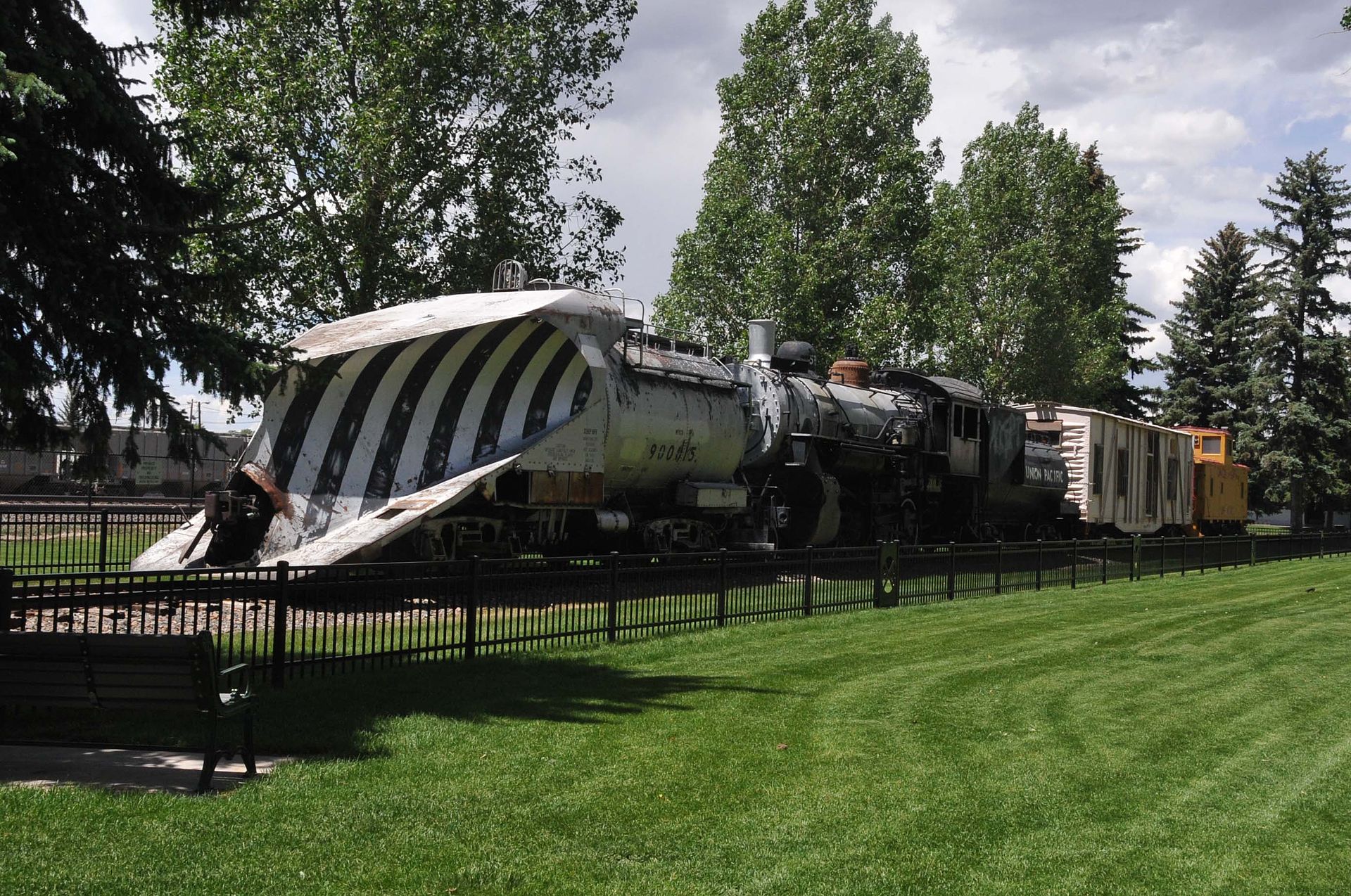 Backstory and Context
The first depot was built by 1868 when the train arrived in Laramie in 1868. Additions were added to the depot, which also served as a hotel, in 1900 but unfortunately almost the entire building burned down in a fire in 1917. The women's waiting room was the only part of the station that was saved and it was remodeled and became the train station for seven years.

The new depot was constructed seven years later (in a new location). It served as a Union Pacific passenger station until 1971 and then was used as an Amtrak station until 1983. Union Pacific gave the depot to the The Laramie Plains Museum in 1985. In 2009, the Laramie Railroad Association acquired the property.

Sources
"Laramie Railroad Depot History," http://www.laramiedepot.org/About/History/tabid/59/Default.aspx. Retrieved 5-12-15
Additional Information