Mission San Luis National Landmark
Introduction
Located Just west of the State Capitol you will find Mission San Luis, which is a living history site and National Historic Landmark. The Mission San Luis acted as the capital of Spanish missions in Florida from 1656 to 1704. The 65-acre site is home to reconstructed period structures, including a Franciscan church, Apalachee council house, and a Spanish residence and fort. Visitors can also view various exhibits that display artifacts recovered from archaeological digs on the site. Additional attractions include a gift shop and several spaces available for rent.
Images
The Apalachee council house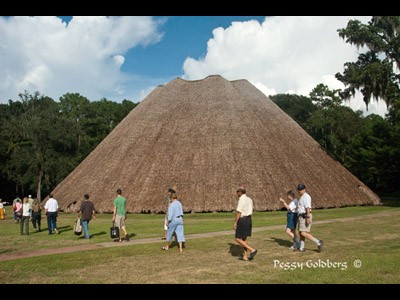 The reconstructed church is large, reflecting the strong influence Christianity had on the Apalachee and the close relationship the Franciscans had with them.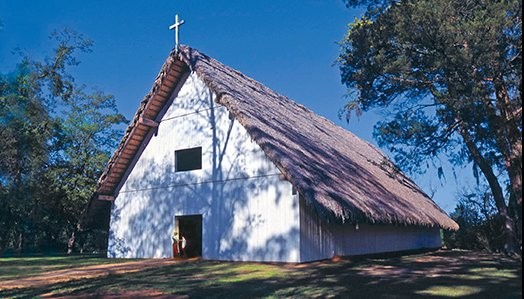 Backstory and Context
The Mission San Luis dates back to 1656 and was the western Spanish capital in Florida while St. Augustine lay to the east. Unlike St. Augustine, San Luis was a place where Spanish settlers and Apalachee Native Americans lived together. The mission was prosperous for the second half of the 17th century but that changed after the Queen Anne's War between England and Spain broke out in 1701.
By 1704 the British, aligned with the Creeks, destroyed virtually all of the North Florida Spanish missions. Overwhelmed by devastating raids, the Spanish evacuated the mission on July 31, 1704. The surviving Apalachee fled to various parts of Florida while some were able to assimilate with the Creek Nation.
Sources
"A 17th Century Florida Mission." ExploreSouthernHistory.com. Accessed May 11, 2015. http://www.exploresouthernhistory.com/missionsanluis.html.

"About Mission San Luis." Florida Division of Historical Resources. Accessed May 11, 2015. https://dos.myflorida.com/historical/explore/mission-san-luis.
Additional Information