Big Brutus
Introduction
Standing 160 feet above the ground, this sixteen-story electric shovel is the largest steam shovel still in existence. Big Brutus was built in 1962 at a cost of $6.5 million. Brutus's shovel can hold ninety cubic yards-enough to fill three rail cars. The shovel was used to take advantage of coal seams that were relatively shallow (about 20-70 feet deep). By 1974, the most economically advantageous shallow seams were exhausted and the shovel was too big to move. On July 13, 1985, Big Brutus was dedicated as "a Museum and Memorial Dedicated to the Rich Coal Mining History in Southeast Kansas."
Images
This sixteen-story electric steam shovel is the centerpiece of a museum dedicated to the history of mining in Southeast Kansas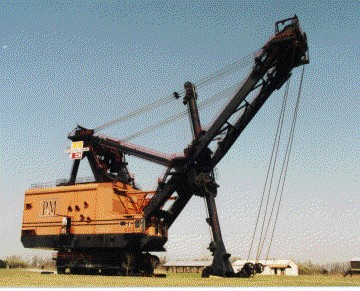 Big Brutus was used to mine coal from shallow seams in Southeastern Kansas.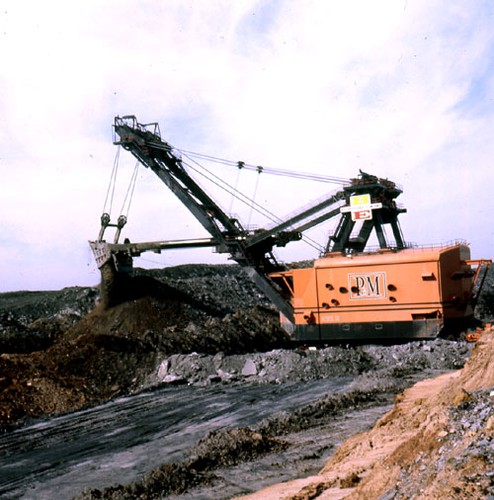 Roadside Kansas: A Traveler's Guide to Its Geology and Landmarks-Click the link below for more information about this book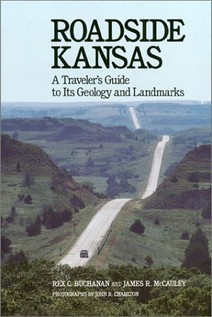 Backstory and Context
Coal mining was one of the leading industries in Southwestern Missouri and Southeastern Kansas during the 1880s and 1890s. Coal mines recruited workers, including African Americans from the South and foreign immigrants, to come to Kansas to work in shallow shaft mines. By the 1920s and 1930s, machines replaced many of the workers and power shovels like Big Brutus were used to dig and remove coal. By the 1970s, the coal seams had been depleted and coal mining was no longer profitable in this part of the country.

The visitor's center holds a small museum and gift shop. Given the opportunities for fishing, hiking, and other outdoor activities in the area, the visitor's center also offers facilities for RVs and showers for campers.
Additional Information