Independence Historical Museum & Art Center
Introduction
Housed in a 1912 former federal building and post office, this building is home to a local history museum, research library, and the Kansas Celebrity Hall of Fame. The organization that operates the museum, the Ladies Library and Art Association, also preserves and maintains the home of former governor Alf Landon, one of the most influential people in Kansas history. It also presents the history of Independence, Kansas from when it was called "Hay Town" to the present day. Other items that can be found throughout the museum include sculptures, crystals, antique china, and other rare collections.
Images
This building has been on the National Register of Historic Places since 1988.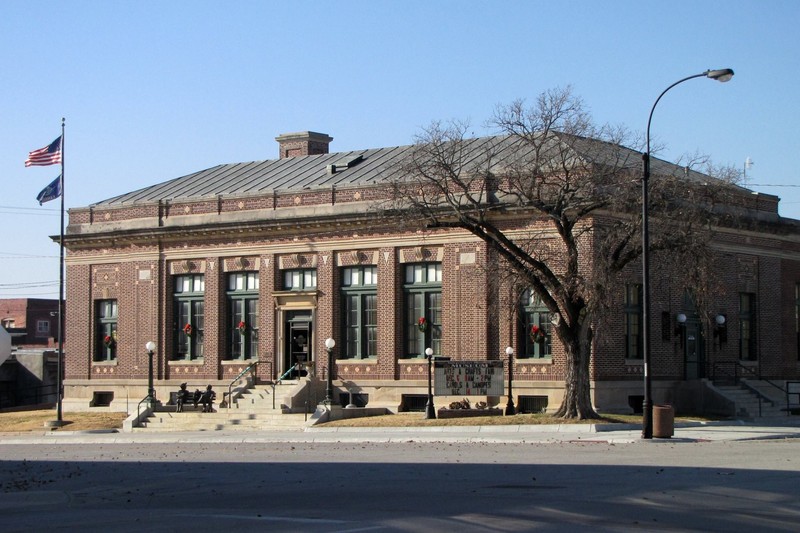 One of the exhibits in the Independence Museum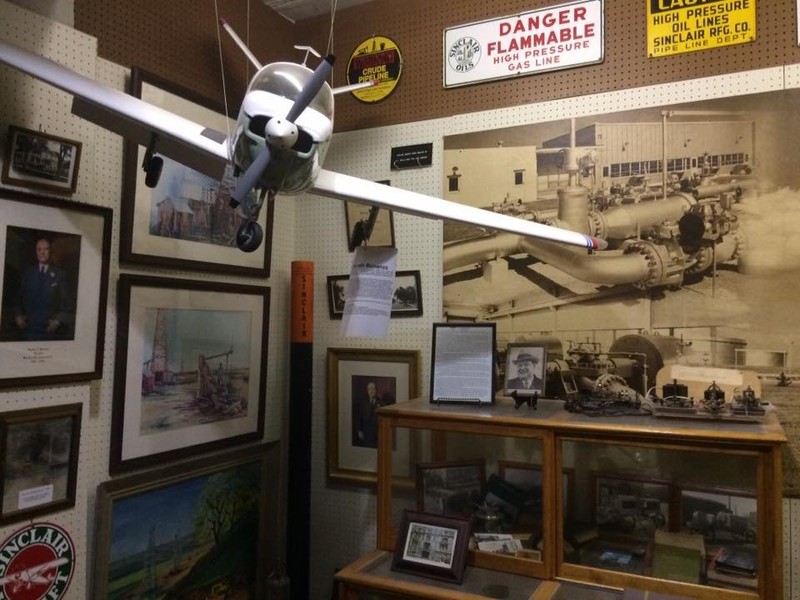 Backstory and Context
The 1912 Federal-style building that currently houses the Independence Historical Museum and Arts Center served as the community's post office until 1962. Prior to that time, the museum was located in a three-bay addition to the west end of the building that was completed in 1936. The rooms located on the main and lower floors once were used as office spaces. Rooms that were once used to sort mail are now used to hold these historical exhibits. The museum has grown to over 25 historical exhibits along with a variety of art on display.
The Ladies Library and Art Association were the ones that started the business of this museum. They would purchase the former post office in 1963 and began setting up exhibits inside. The 22 rooms inside the museum display history that stems from Independence, Kansas's discovery to present-day history. There are displays that tell of settlers that came to this town and talked about their lives in the 1800s. There is also history talking about the oil industry here in Kansas and a collection of Indian cultural artifacts. Other pieces of art like sculptures and antique china are also on display here.
In January 2000, The Independence Museum acquired a collection that originally belonged to the Montgomery County Historical Society. Later on, the historical society would be invited to set up their headquarters there and the name of the museum was changed to The Independence Museum. The enlarged collection includes exhibits dedicated to military history as well as business and commerce, such as a general store exhibit. The museum also boasts an impressive collection of antique toys. There is also memorabilia and valuables that once belonged to playwright William Inge stored here in the museum. They are put on display during the Inge Festival, an annual festival hosted by the Independence Community College. This location was put on the National Register of Historic Places in 1988.
Sources
Independence Historical Museum. . Accessed July 8, 2020. https://www.independencehistoricalmuseum.org/.
Independence Historical Museum. Kansas Travel. . Accessed July 8, 2020. http://kansastravel.org/independencemuseum.htm.
Additional Information