City Point, Virginia
Introduction
City Point was a town in Prince George County, Virginia that was annexed by the independent city of Hopewell in 1923. The city is famous for serving as the headquarters of the Union Army during the Siege of Petersburg during the American Civil War.
Images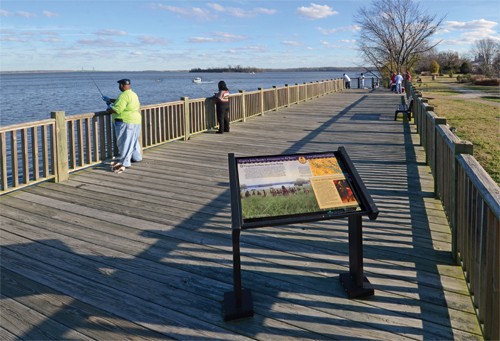 City Point and the James River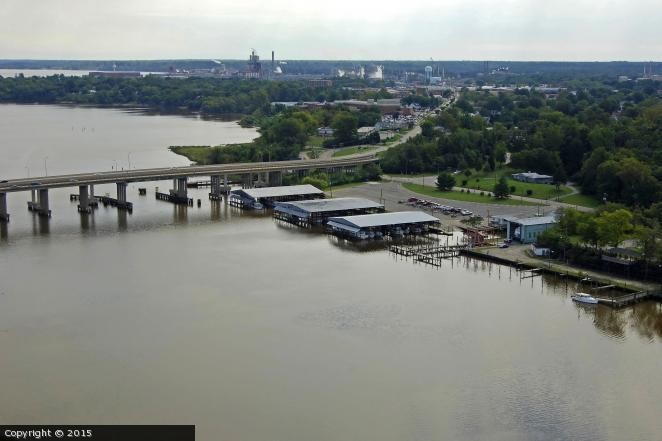 Cabin used by Union General U.S. Grant during the Sieges of Richmond and Petersburg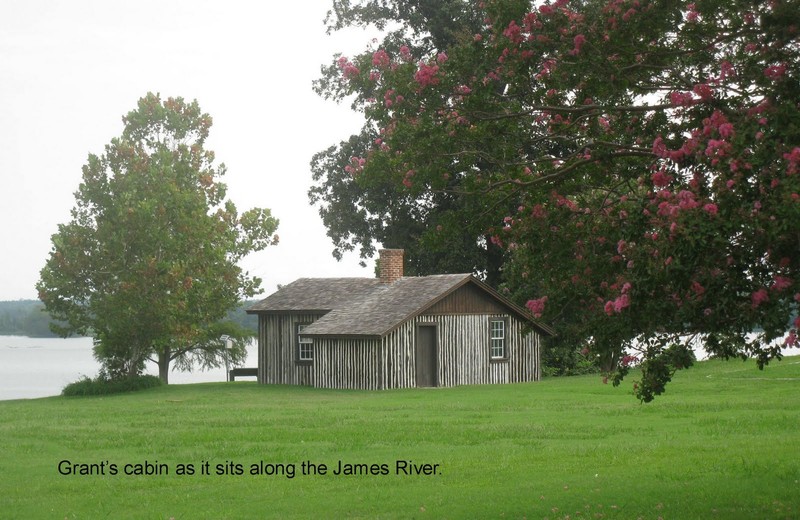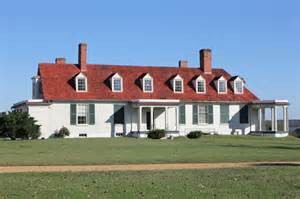 Sunset Over the Appomattox River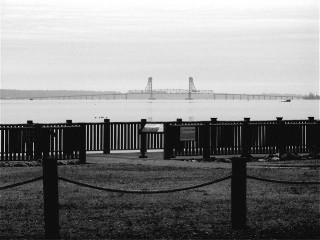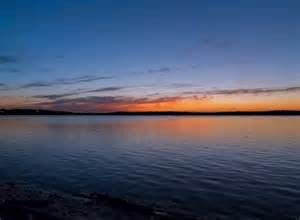 U.S. Grant, his wife Julia and son Jesse in front of his headquarters at City Point in 1864
Union Warships off City Point's docks. Circa 1864-1865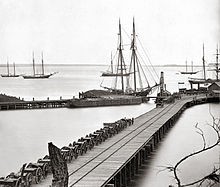 Union tents and supplies along the docks. Circa 1864-1865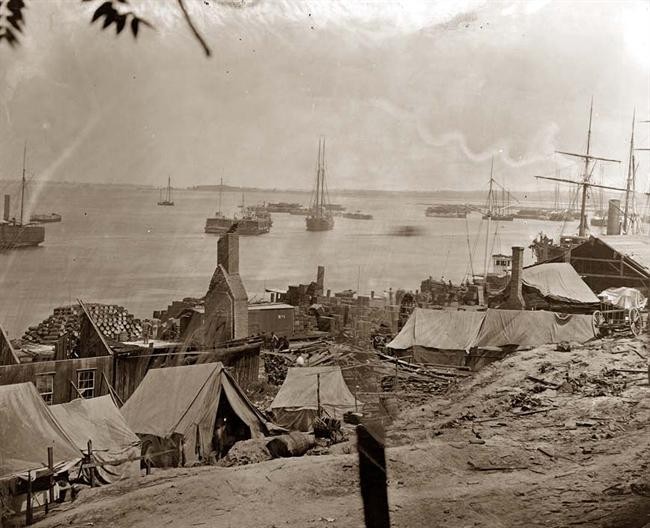 Backstory and Context
City Point owed its existence to its site overlooking the James and Appomattox Rivers. City Point was established in 1613 by Sir Thomas Dale. It was first known as "Charles City Point" and located in Charles City Shire when it was formed in 1634. Charles City Shire soon became known as Charles City County in 1637. City Point was included in the porttion subdevided in 1703 to form Prince George County.
City Point Early History Museum displays exhibitions highlighting the rich history of the area. It is housed in the St. Dennis Chapel in the National Historic District of Hopewell. This district contains a number of historic structures, including Appomattox Plantation, the headquarters of General Grant during the latter stages of the Civil War.
During the American Civil War, City Point was the headquarters of General Ulysses S. Grant during the Siege of Petersburg in 1864 and 1865. To serve the Union army, two huge military installations were built—a supply depot and the Depot Field Hospital. During that siege, City Point was one of the busiest ports in the world.
On March 27 or 28, 1865, President Abraham Lincoln met at City Point with Generals Grant and William Tecumseh Sherman along with Admiral David Porter aboard the River Queen, as depicted by G.P.A Healy's 1868 painting The Peacemakers.
The City Point Railroad, built in 1838 between City Point and Petersburg, became part of the South Side Railroad in 1854, and played an important role in the Civil War. It later became the oldest portion of the Norfolk and Western Railway, itself now a part of Norfolk Southern.
Grant's Headquarters at Appomattox Manor form part of the National Park Service's Petersburg National Battlefield Park. The adjacent City Point Historical District is a registered National Historical Landmark.
On May 5, 1864, United States Colored Troops regiments (abbreviated as U.S.C.T.) in Brigadier general Edward Hincks' division seized City Point (now Hopewell), where the James and Appomattox Rivers meet. One regiment, the 37th U.S.C.T. used the time they occupied City Point to recruit men who fled into the occupied town.
Sources
http://www.nps.gov/pete/learn/historyculture/city-point.htm Pfanz, D. The Petersburg Campaign: Abraham Lincoln at City Point, March 20-April 9, 1865. Richmond, VA: H E Howard Publishing, 1989
Additional Information