Lubbock Lake Historical Landmark
Introduction
The Lubbock Lake Landmark, also known as the Lubbock Lake Site, stands as one of the premier active archaeological sites and natural history preserves throughout the Texas Southern High Plains. Comprised of 336 acres of protected state and federal land, the Lubbock Lake Landmark features evidence of ancient peoples and extinct animals, and the site featured ancient bisons that were killed by unidentified Paleoindian groups as well as the charred bison bones that gave researchers the first ever radiocarbon dates for Paleoindian artifacts. Since then, the landmark has endured as an important field laboratory that the Museum of Texas Tech University and other researchers use to study geology, soils, and radiocarbon dating. Excavations occur on an annual basis, and visitors to the landmark can come watch active archaeological sites. However, if locals and visitors want to be part of a real scientific exploration, the Lubbock Lake Landmark encourages volunteers to take part. Both self-guided and guided tours are also offered.
Images
Bison Butchering Exhibit at the Lubbock Lake Landmark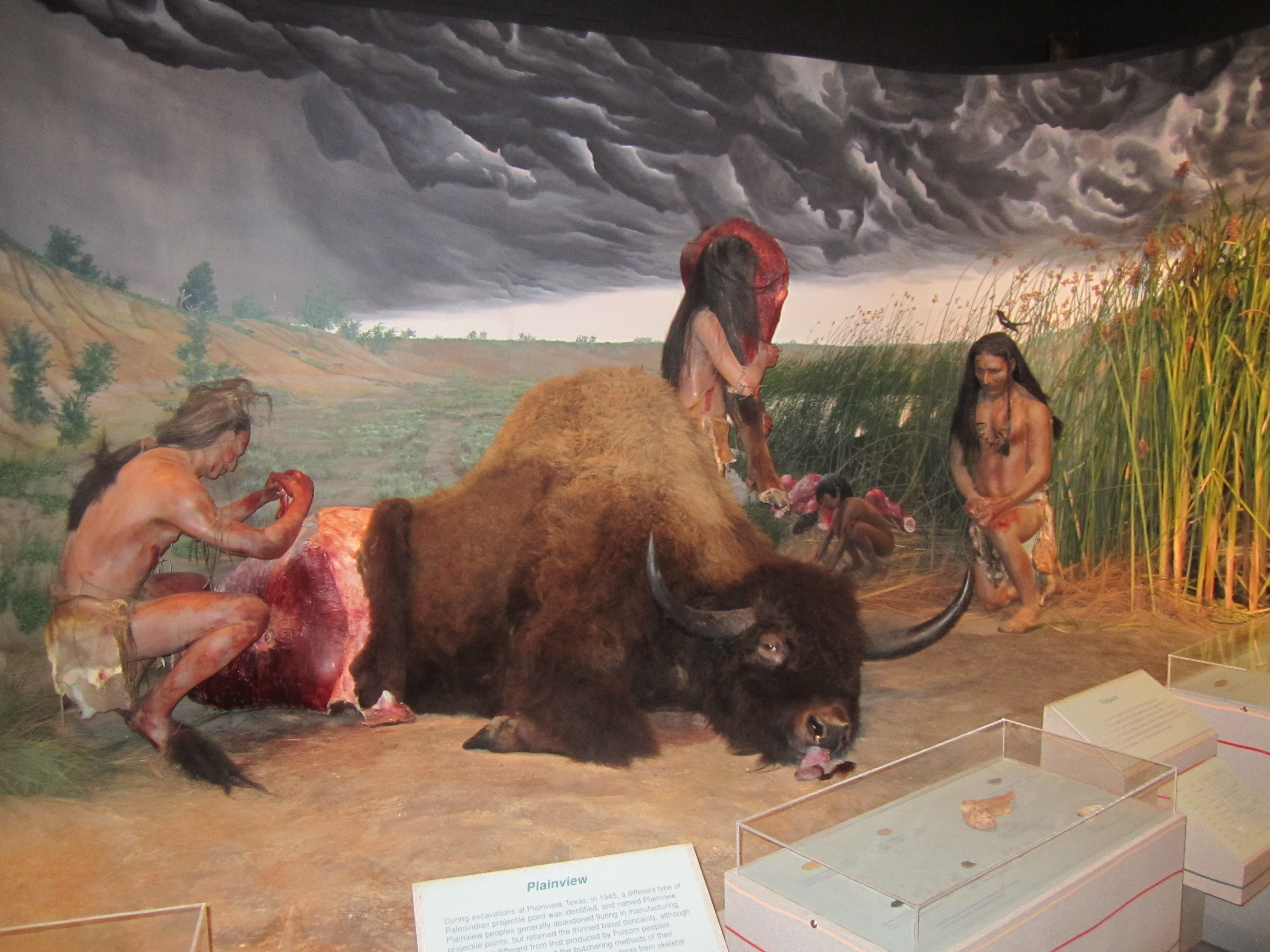 Archaeologists working to excavate a site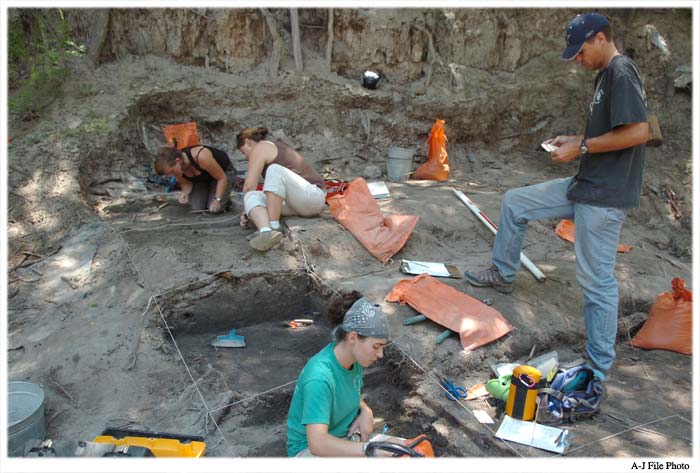 Digging and cleaning artifacts during an Archaeology in Action class at Lubbock Lake Landmark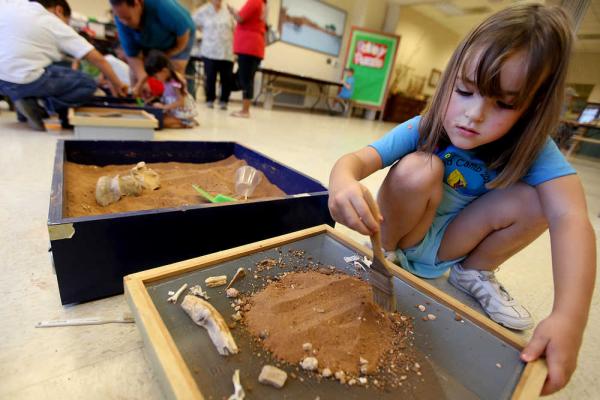 Backstory and Context
History and Modern Usage

The Lubbock Lake Landmark is an intermittent tributary to the Brazos River and it is located within a meander of an revered ancient valley known as Yellowstone Draw, and because of this location in the Southern High Plains of Texas, the area was used as a prominent water source for people since the Folsom and Clovis periods. By the 1930s, these water resources went dry and years of sediment began covering the ancient tracks and artifacts from the surface.
In 1936, the City of Lubbock effectively dredged the meander to remove the sediment and revitalize the springs. Three years later, the West Texas Museum began explorations of the site and made some very significant discoveries. It was near the late 1940s and early 1950s that scientists discovered the charred bison bones dating back to around 10,800 years ago. Because the landmark is a deep, well-stratified site, there is also a complete cultural, faunal, and floral record covering the five stratigraphic units. The research and scientific work down at the Lubbock Lake Landmark has helped academics better understand the last 12,000 years of history and prehistory with regards to ancient peoples, climate, water regime, plants and animals, and much more.1
Tours and the Learning Center

Although the landmark is an active archaeological site that features both local and international researchers and academics, thousands of visitors visit this site annually to watch active digs or tour the area. Guided and self-guided tours take visitors around the half-mile trail surrounding the central research compound, and frequently placed rest stops offer interpretive panels discussing the excavations at the landmark.
In addition to the research trail, the Llano Estacado Wildflower Trail is a half-mile boardwalk that is 100-percent ADA accessible, and it gives visitors sufficient shade and resting places. The panels on this trail identify plants and trees typical to the Southern High Plains. Visitors hoping for a longer walk can enjoy the three-mile nature walk that travels into the preserve, showcasing a colorful array of birds, native vegetation, and the changing landscape.2
The Learning Center stands as a place for children and adults to learn more about the past, and the activities at the Center help visitors discover archaeology through stones, bones, plants, and soils.3
Sources
1.) http://www.depts.ttu.edu/museumttu/lll/about.html 2.) http://www.depts.ttu.edu/museumttu/lll/tours.html 3.) http://www.depts.ttu.edu/museumttu/lll/learningcentre.html
Additional Information