Exploration Place
Introduction
Exploration Place opened in 2000 and is located in a beautiful modern building on the Arkansas River. The museum features a theater and planetarium, as well as a dozen major permanent exhibits and rotating interactive exhibits that keep the museum a dynamic learning environment. Permanent exhibits include AgMagination, an interactive set of displays and simulations that teach about the history and future of Kansas agriculture. There is also a seven-foot-tall model of the human mouth, appropriately labeled "Big Mouth," that tests good oral health knowledge. There is also an exhibit called Bridging Art and Science which features local artists whose work incorporates some aspects of scientific thought. Among the most popular displays, Exploring Flight and Design, includes flight simulators and a giant "wind wall" made of thousands of tiny reflective discs that show air currents generated by a real airplane propeller and two wind generators mounted on a tower. Also popular is "Kansas in Miniature" - a small-scale recreation of early-1950s Kansas buildings, landmarks and more. There are also numerous temporary and traveling exhibits.
Images
The museum as it appears during the day.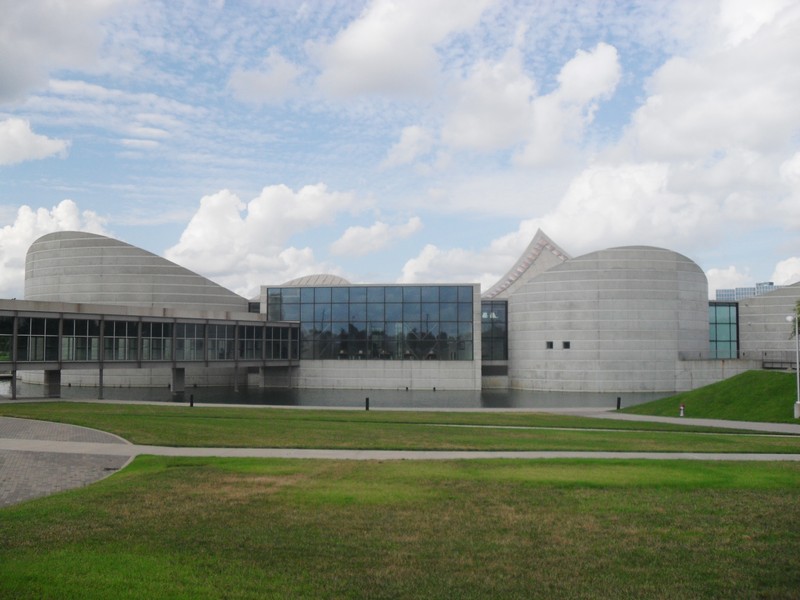 Some refer to the building as "the island building" because it is surrounded by water.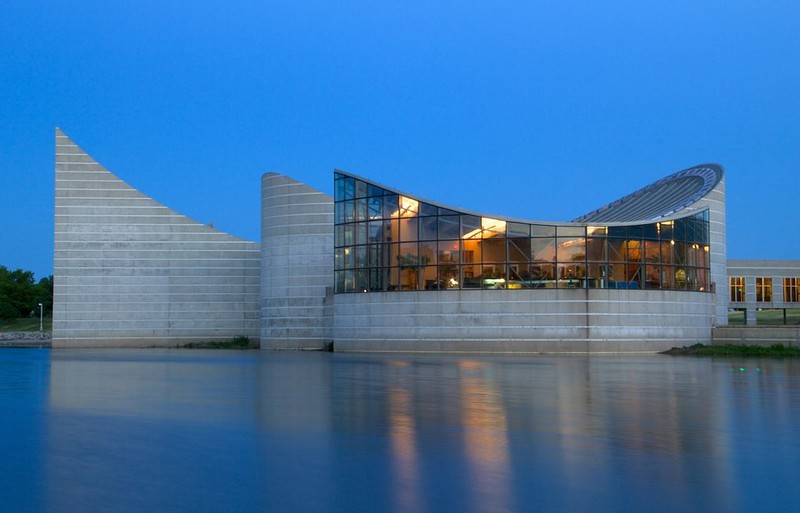 Sources
"About." Exploration Place. Accessed March 23, 2014. http://exploration.org/visit/about/history.
Additional Information