Humboldt Historical Museum
Introduction
On the museum grounds sits a one-room schoolhouse, a replica of Fairview School, originally located just East of Humboldt itself. Within are civil records of the area, as well as pictures and society interest pieces from times past. The building is air-conditioned, and administrative tasks are performed here as well by the museum staff. The main showcase is the museum's turn-of-the-century house. Built between 1867 and 1875, this all-original construction holds many displays and exhibits, and an additional wing attached to it which contains several other collections, including a working textile loom.
Images
The Stone House is the original building of the Humboldt Historical Museum.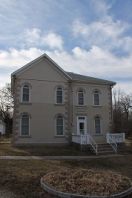 The Schoolhouse is a replica of an early twentieth-century one-room school, and was built in 1995 under direction of the Humboldt Historical Society.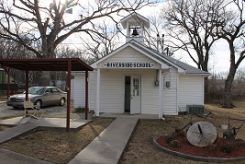 Additional Information