Tunnelton Railroad Depot
Introduction
The Tunnelton Railroad Depot is a one-story brick station that was built between the years 1912 and 1913 in Tunnelton, West Virginia.
Images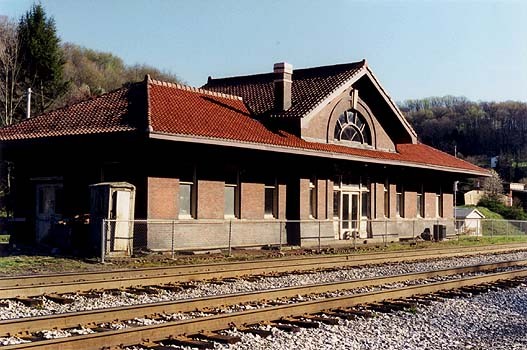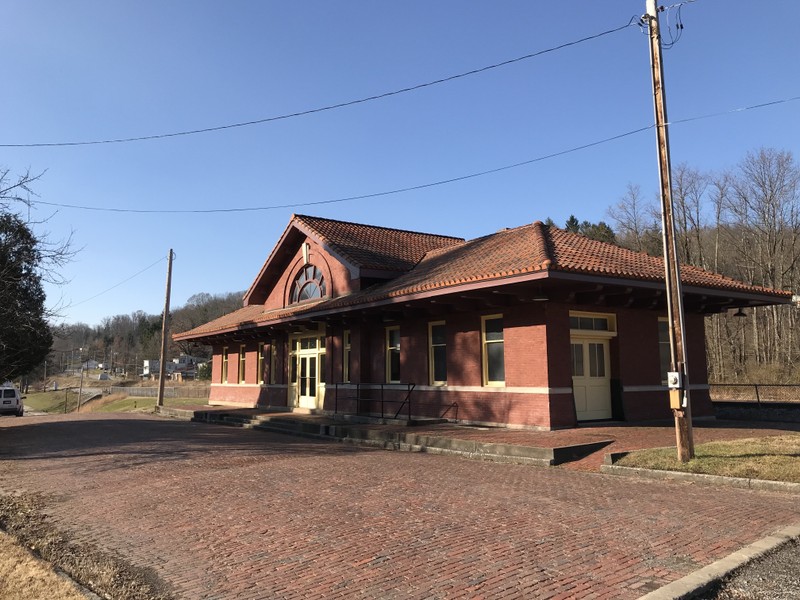 Backstory and Context
The Tunnelton Railroad Depot was a part of the B&O Railroad Company, built in the years 1912 and 1913. This train depot served area passenger and freight service, which helped with the growth of the town and nearby areas. Tunnelton was once a prevalent area, full of prosperity and opportunity. Unfortunately, the town's fortunes declined over time as businesses failed, the coal company faded away, and in 1968 the Tunnelton Train Depot closed.
1


The Tunnelton Railroad Depot is a rectangular, one-story brick and stone structure. The exterior walls are constructed of stone, brick and mortar, with an ornate wood soffit, extended wood outlook, and Spanish style ceramic roof tile. With seven rooms occupying it, which are one baggage room, an office, men's and women's restrooms, and a waiting room. These rooms were used mostly when the depot served as a designation for the passenger/freight service the railroad offered during the years 1968-1994.1
Today the depot is vacant and owned by the Tunnelton Historical Society, which has begun to restore and clean up the once popular attraction. Plans are being made to make the depot available to tourists as a museum of town, rail and business history. The railroad and depot have become a focal point which has sparked a newly found cooperative effort for many citizens in Tunnelton, Kingwood, and Preston County in general.
1
Sources
1. http://www.wvculture.org/shpo/nr/pdf/preston/96000437.pdf
Additional Information