Bannerman Plantation (Lamonia Plantation)
Introduction
The Bannerman Plantation is a historic plantation home dating back to the antebellum period. Built by enslaved persons for Charles Bannerman, the plantation consisted of approximately 1,200 acres. Bannerman arrived in Leon County in 1827 and this home was constructed shortly thereafter. The census of 1860 recorded 67 enslaved persons lived at the property. The former plantation was placed on the National Register of Historic places in 2002. The house is now privately owned and is not open to the public.
Images
The Bannerman Plantation is an excellent example of an antebellum estate and is listed on the National Register of Historic Places.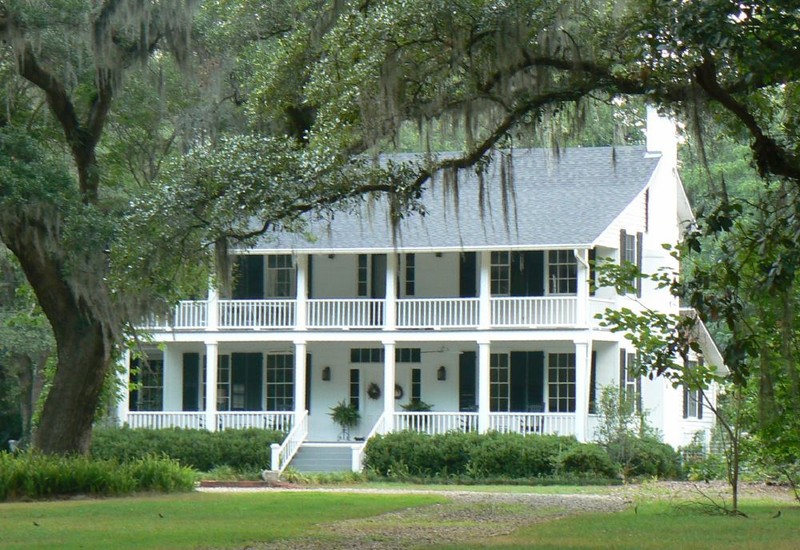 Backstory and Context
After Charles Bannerman settled in Leon County Florida by way of North Carolina, he began to acquire land. He eventually acquired 1,200 acres. Because much of the land was swampy, Bannerman only regularly cultivated half of his acreage. Although Bannerman was not an experienced planter himself, he hired overseers to manage the plantation, eventually placing his son at the helm. Bannerman also fought Seminole Native Americans and participated in the state legislature.

The 1860 census indicates that Bannerman's property had diminished to 700 acres. He also owned 67 enslaved people that worked his land and performed various other tasks. "The major crop grown was cotton. However, in some years, tobacco and sugar cane vied with cotton as the major crop. Corn, rice, oats, sweet potatoes, peas, peanuts, turnips, collards, and melons were also grown. Cattle and sheep were also raised."
Sources
"A Guide to the Charles Bannerman Papers." University of Florida. Accessed April 14, 2014. http://www.library.ufl.edu/spec/pkyonge/bannerman.htm.

Gwendolyn B. Waldorf & Robert O. Jones. "Bannerman Plantation." National Park Service - National Register of Historic Places Nomination Form. June 6, 2002. https://npgallery.nps.gov/GetAsset/dc70518e-1c2b-4393-990e-7a60c8be3dd9.