Amarillo Museum of Art
Introduction
The Amarillo Museum of Art first opened its doors to the public in 1972, and since then, it has stood as the premier art museum and gallery showcasing European and American paintings, photographs, sculptures, and much more. Nowadays, the museum caters to thousands of visitors every year, and its collection has grown to fill five exhibition galleries, an art reference library, ceramics and sculpture labs, and much more, totaling at more than 32,000-square-feet of space. Owned by the Amarillo College and located on the college grounds, this art museum sponsors and hosts traveling exhibits while also showcasing its diverse permanent collection, which features artistic media in all styles. Some revered past exhibits since the museum opened in 1972 have included the Legendary Costumes of the Metropolitan Opera exhibit in 1984, the Eight Modern Masters exhibit in 1985, and the Georgia O'Keefe and Her Contemporaries in 1985. Each year, the museum hosts at least 20 changing exhibits.
Images
Outside View of the Amarillo Museum of Art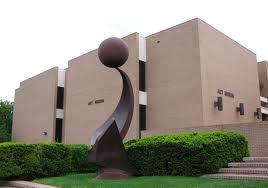 Collection of Asian Art at the Museum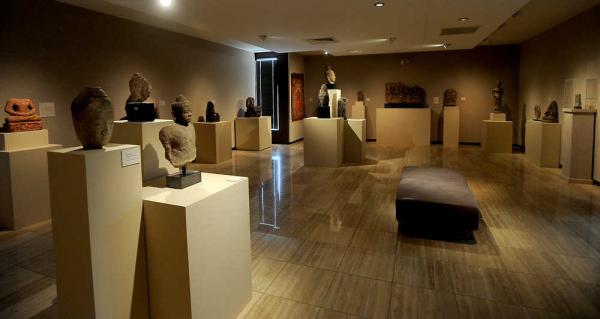 Talks and Workshops at the Museum

Backstory and Context
Exhibits at the Museum

Visitors coming to the Amarillo Museum of Art should pay attention to featured exhibits, as many of these changing exhibits illuminate a different facet of the art world as well as the most acclaimed artists and art works of various periods. In 2015, some of the exhibits featured at the museum included "The Pinhole Camera Work of Vaughn Wascovich," "King of the Road: The Trucks of John Himmelfarb," and "Chris Jordan: Running the Numbers."
In addition to the changing exhibits, students at Amarillo College and the public can also discover the latest amateur works of art at the Amarillo College/WTAMU Student/Faculty Exhibition and at the annual silent auction.
Although the changing exhibits attract thousands of visitors a year, it is the permanent collection at the museum that cements its position as one of the top art museums in North Texas. The early collection at the museum mostly featured American Modernist paintings, and although it still displays Georgia O'Keefe watercolors as well as several works by John Marin, the Amarillo Museum of Art is known for its wide array of 17th, 18th, and 19th century European paintings as well as the Asian art collection.1
Outreach Programs

Students, teachers, and the public can participate in some of the many Amarillo Museum of Art outreach programs as either a fun and education trip or as a means to supplement classroom and curriculum activities. For example, the "Art of Ancient Egypt: The Myths and Magic of the Land of Pyramids" is a fairly popular Culture Case program that invites students to explore how the pyramids were built as well as the symbolism behind images of humans and animals.
Other programs include art education on Japan, Native American art, Mayan art, and Southeast Asian art. The Bivins Senior ARTSmart provides art education and classes for seniors in retirement or assisted living centers. When visiting the museum, make sure to also consider the sponsored summer camps for children of all ages.2
Sources
1.) http://www.amarilloart.org/pagesmith/26 2.) http://www.amarilloart.org/pagesmith/21
Additional Information