Grant County Courthouse
Introduction
The historic Grant County Courthouse is located in Petersburg, WV.
Images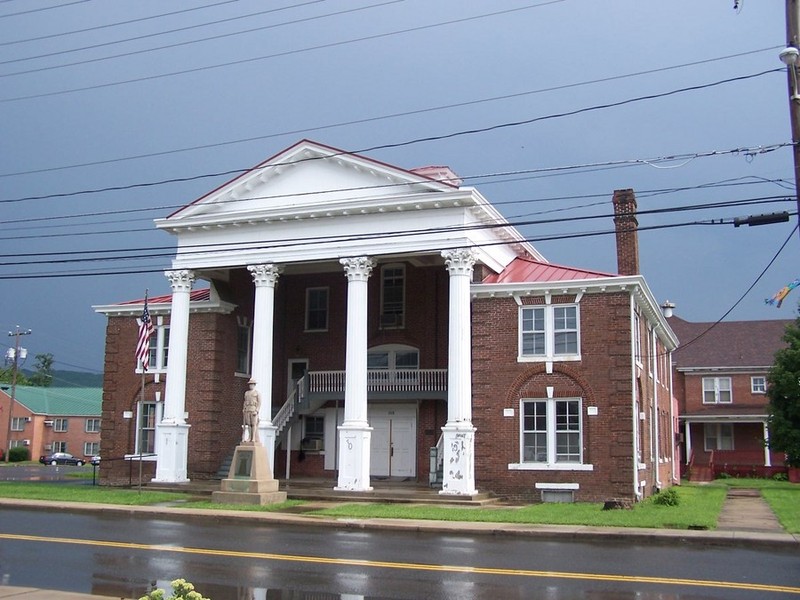 Petersburg historical marker.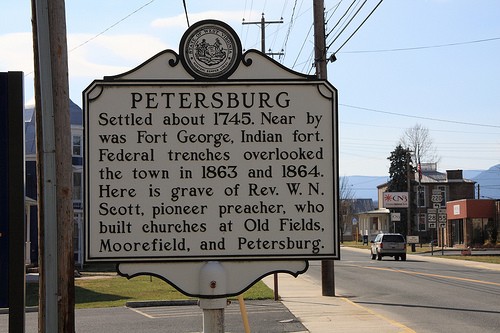 Backstory and Context
The Old Grant County Courthouse is a Neo-Classical brick structure. The building was constructed from 1878 to 1879 and was one of the few brick buildings in the small town of Petersburg, WV. Grant County was formed form Hardy County in 1866. This was due to the differences between sections during the Civil War. In October of 1867 a new courthouse was completed in nearby Maysville, and the government moved there until an election and act of the state legislature in 1872 named Petersburg as seat. On February 13, 1872, the new constitution went into effect in West Virginia. On August 27, 1895, a special election was held concerning the county seat location. The election resulted in Maysville again being selected by a vote of 876 to 604.
Not long afterwards, the state legislature passed an act permitting the removal of Grant County government from Maysville to Petersburg. On February 15, 1895, the West Virginia Legislature enacted a statue permitting counties to decide location of governmental seats by a majority of three-fifths of those voting in an election. The law accepted counties where location had been designated by legislative action since January 1, 1872. Certification by the Grant County Court of a majority in favor of relocation at Maysville as the result of August 27, 1895. The body proceeded to order removal of records from the courthouse at Petersburg. A writ was filed to block the move because there were a three-fifths majority no approved. December 5, 1896 a decision by the West Virginia Supreme Court of Appeals declared that part of the act of February 14, 1895, which exempted counties from the three-fifths majority provision to be a special law prohibited by the West Virginia Constitution. Petersburg was named county set by an act of the state legislature, and it was confirmed through a decision of the state's highest court. The courthouse continued as a governmental center.
Sources
Harding, James E. Grant County Courthouse, National Register of Historic Places. July 23rd 1979. Accessed September 29th 2020. http://www.wvculture.org/shpo/nr/pdf/grant/79003306.pdf.