Baltimore Museum of Industry
Introduction
The Baltimore Museum of Industry is located in Baltimore, MD in an old cannery. The museum has exhibits on various types of manufacturing and industry from the early 20th century. There are several hands-on sections with working equipment and other artifacts
Images
Baltimore Museum of Industry.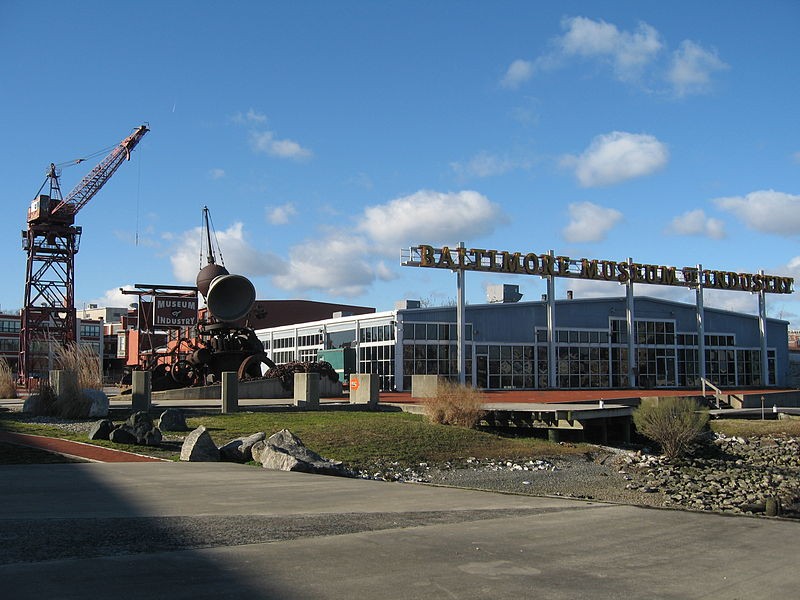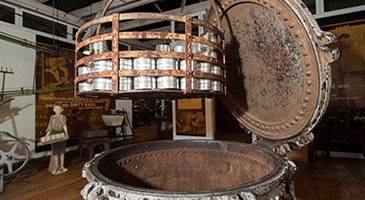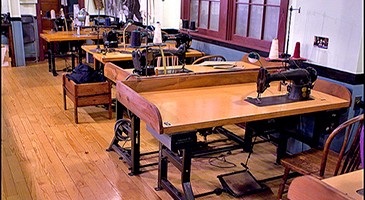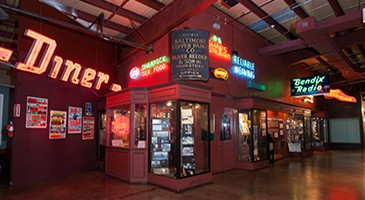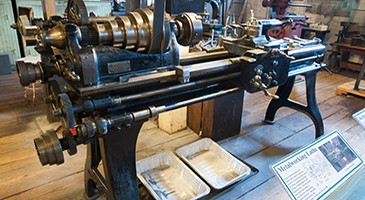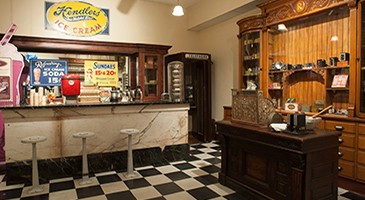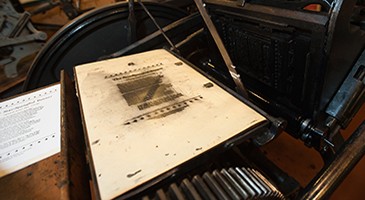 Backstory and Context
The Baltimore Museum of Industry collects, preserves, and interprets the industrial and technological heritage of the Baltimore region for the public by presenting educational programs and exhibitions that explore the stories of Maryland's industries and the people who created and worked in them. The goals are to provide the best educational experience for the community, to teach about the fascinating history of Baltimore, and to promote lifelong inter-generational learning. The Cannery exhibit is especially important since the core of the museum building itself is the original building that housed Platt & Company, an oyster, fruit and vegetable cannery that opened in 1865. With its floor to ceiling windows sprawling across the back of the room and its beautiful view of the Inner Harbor, the Decker Gallery is by far the largest gallery space at the museum. The garment industry has always been one of Baltimore's leading industries, so it's no wonder that at the museum there is a gallery dedicated to the design and production of garments. Before the time when replacement parts were ordered on-line and shipped overnight, companies repaired and replaced broken machine parts on-site. The Print Shop showcases vintage typewriters, yellowed newspaper articles, and metal letters and words used for printing on the different types of machines. The BMI is also home to the Baltimore, the oldest surviving steam tugboat and a National Historic Landmark. The library consists of over 5,000 volumes of rare and historic books. The manuscript collections cover all major industries in Baltimore from canning and the cloth trades, to violin making and the steel industry. The photographic collections consist of more than 250,000 prints and negatives, including the Baltimore Gas and Electric Company Print and Negative Collection.
Sources
http://thebmi.org/ http://baltimore.org/listings/historic-sites/baltimore-museum-industry http://en.wikipedia.org/wiki/Baltimore_Museum_of_Industry
Additional Information