Mike Mansfield Federal Building and United States Courthouse
Introduction
The Mike Mansfield Federal Building and United States Courthouse is a historic building located in Butte, Montana. Built in 1904 and designed by architect James Knox Taylor in the Renaissance Revival style, it served as a post office and a courthouse when it was constructed (today it serves the latter function). The building was listed on the National Register of Historic Places in 1979.
Images
The Mike Mansfield Federal Building and United States Courthouse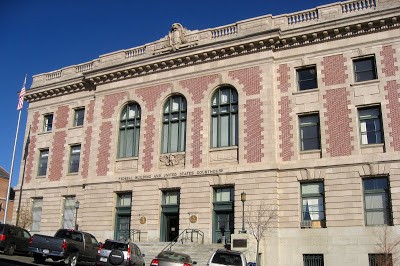 Backstory and Context
Butte became an important copper mining town during the late 19th century. The prospect of mining jobs attracted people from many ethnic backgrounds; the town became the fourth largest immigration center in the state. As the population grew it became clear that a federal courthouse and post office was needed to accommodate the the Butte's needs. The building served as a post office for 60 years before moving to another building. Its function as a federal courthouse was instrumental in developing the town's ethnic makeup—many immigrant workers became American citizens. in 2002, the building was renamed after Montana U.S. Senator Mike Mansfield.
Sources
"Building Overview," http://www.gsa.gov/portal/ext/html/site/hb/category/25431/actionParameter/exploreByBuilding/buildingId/295#. Retrieved 5-6-15. Kardoes, Mary J. "U.S. Post Office," http://pdfhost.focus.nps.gov/docs/nrhp/text/79001426.PDF. Retrieved 11-15-79.
Additional Information