The Hotel Stilwell
Introduction
A hotel that preserves the grandeur and mannerism of the late 1890s, The hotel was built before there were 50 states, and many of the dressings and furnishings reflect the era. Today, the hotel has been restored with many artifacts that visitors can peruse. Many famous Americans have stayed in the hotel, including Susan B. Anthony, Henry J. Allen, and Theodore Roosevelt.
Images
The hotel as it stands today, a beautiful source of pride for the community.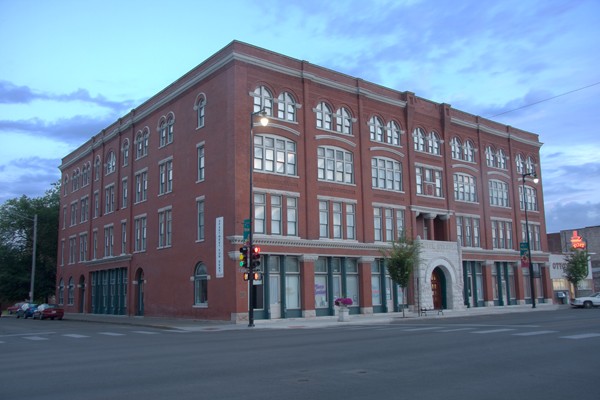 Backstory and Context
In 1889, when Pittsburg was only 13 years old, the businessmen of this struggling little mining town of 9,000 decided to for
m a Board of Trade of 160 members to promote the growth of the city. They knew the city needed to look prosperous and be impressive so they decided to build a hotel, the likes of which could not be found west of Chicago. Arthur Stilwell, an entreprenuer and financier in Kansas City. was so impressed that in one week he sold the bonds to finance the construction of the Hotel Stilwell. In fact, he became so involved that he put the Griffin above the balcony to guard this treasure named after him. In 1895 he routed the Kansas City Southern Railroad through Pittsburg. The hotel was dedicated on April 26, 1890.


On January 9, 1992, the Stilwell Heritage and Educational Foundations was incorporated as a non-profit organization to creat
e a conduit for private donations to save the historic hotel from being demolished. A Limited Partnership was established during the 1995-1996 year, and financing was arranged for rehabilitation and restoration. Major construction was completed in 1996-1997. The Stilwell Heritage and Educational Endowment Fund invests with the Community Foundation of Southeast Kansas as a way to ensure that the hotel will have adequate funds for upkeep in the future.
Sources
http://www.hotelstilwellkansas.org/history-of-the-stilwell.html
Additional Information