Putnam County Bank
Introduction
Putnam County Bank is the first bank and second oldest business in Hurricane, West Virginia. The bank was originally located on Putnam Avenue across from the C&O Railway, but was moved in 1922 to its current location on Main Street where it has remained ever since. The building was expanded twice in 1959 and 1975. Today the Putnam County Bank has three branches and holds assets of over $600 million.
Images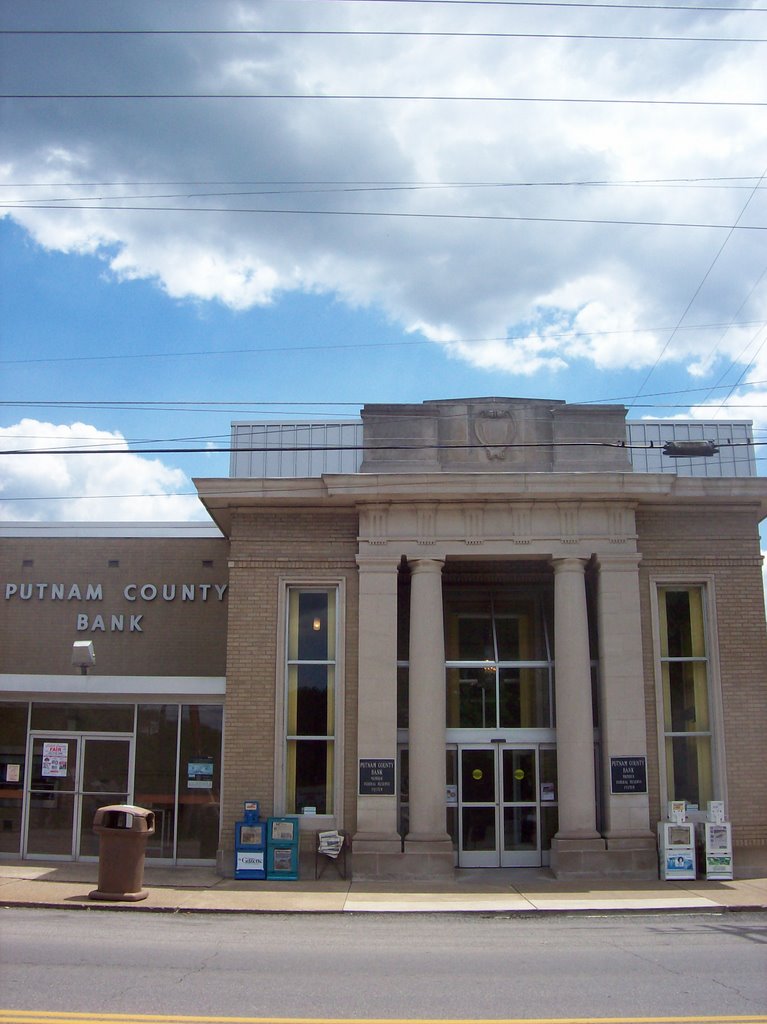 Inside of the Original Bank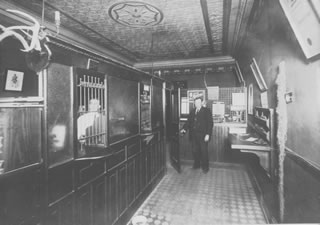 The Original Bank on Putnam Avenue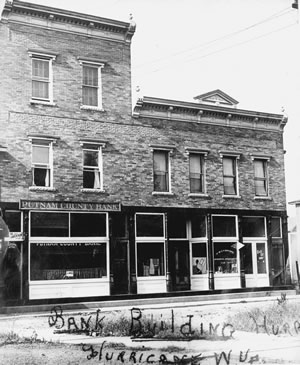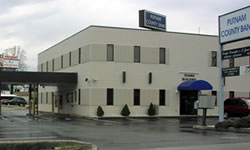 Interstate Office Building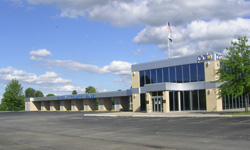 Backstory and Context
The Putnam County Bank officially opened on October 25, 1901. Its first location was on Putnam Avenue, across the railroad tracks from today's existing Main Bank location. In 1922 it was moved to its current location on Main Street.
A second branch, the Interstate Office, was built in 1985 because of the new ability to connect branches by computer. It is located near the Hurricane exit of Interstate-64. The Interstate Office featured a new innovation, an automated teller machine. After its installation cash was available from the bank twenty-four hours a day and was a strong incentive for people to open accounts with Putnam County Banks.
The third and final branch, the Valley Office, was added in Teays Valley in 1992, about five miles away from the main branch. It is located near the Winfield exit of Interstate-64. It was around the time that the third branch opened that computerization became more efficient and increased the bank's speed and accuracy.
The bank's success has largely paralleled the growth of Putnam County. It is proud of its role in the community and has been publicly recognized by the Putnam County Commission, the Putnam County Development Authority, the Putnam County Chamber of Commerce, and the Putnam County Board of Education for its work in the community.

Sources

A Brief History of Putnam County Bank. PCB Putnam County Bank. Accessed February 21, 2017. http://www.putcobk.com/pagetwo.htm.
Hurricane Centennial Committee. The Centennial History of Hurricane, WV. Walsworth Press, Inc, 1988. Print
Pictures
A Brief History of Putnam County Bank. PCB Putnam County Bank. Accessed February 21, 2017. http://www.putcobk.com/pagetwo.htm.
https://www.google.com/search?q=interstate+office+putnam+county+bank&espv=2&biw=1422&bih=777&source=...:
https://www.google.com/search?q=valley+office+putnam+county+bank&espv=2&biw=1422&bih=777&source=lnms...:

Additional Information