Rohrbaugh Cabin/ Allegheny Cabin
Introduction
Rorhbaugh Cabin, also known as the Allegheny Cabin, is a historic log home that is located on the eastern side of North Fork Mountain near Petersburg, West Virginia. The completion of the roughly 2 ½ story home home was in about 1880. The home features a frame storage shed, a pen for animals, remains of a stone springhouse, and portions of the original Smokehole roadbed.
Images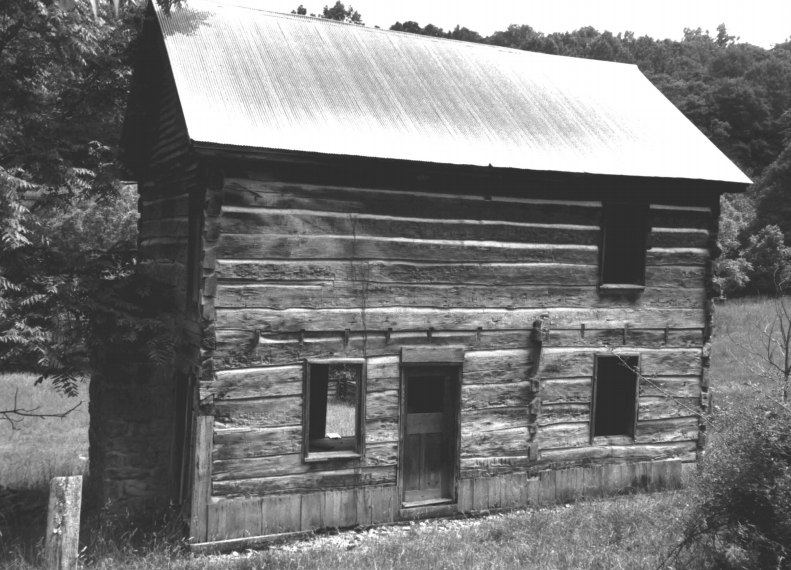 Backstory and Context
The Rohrbaugh Cabin is a 2 ½ story "double pen" plan log house built out of 6" hewn tulip poplar logs. It has a stone foundation, an exterior chimney base, and a gable roof with corrugated metal roofing. The interiors of the home are mostly unfinished with the exception of one room on the main floor level which is clad with t&g paneling. The home was built in roughly 1880 and was home to several generations of the Rohrbaugh family until the end of their ownership in 1962. After the property was purchased by the federal government in 1971, several additions were removed from the house to bring it back to more of an original condition.
Some other resources on the property include a framed storage shed, a wooden animal pen, pieces of the original Smokehole roadbed and the remains of the stone springhouse that were all once used by the family. There are also a couple of non-contributing features to the property, one being the remains of framework from the root cellar and the other, the remains of the corn crib, both of which used for storing food for the family.
The Rohrbaugh Cabin is thought to have been built by William and Jemima Rohrbaugh after they received the land from her father as a wedding present. What little information that is known about the couple who built the cabin was confirmed by Mrs. Ella Rohrbaugh in 1992, who was the last family member to own the property.
Sources
"Rohrbaugh Cabin" http://www.wvculture.org/shpo/nr/pdf/grant/93000490.pdf Web. 2 May 2015
Image Sources
"National Register of Historic Places Continuation Sheet--Rohrbaugh Cabin." Accessed September 21, 2020. http://www.wvculture.org/shpo/nr/pdf/grant/93000490.pdf.

Additional Information