Harriet Beecher Stowe House
Introduction
Harriet Beecher Stowe, author of the powerful antislavery novel, "Uncle Tom's Cabin", lived in Cincinnati for 18 years. This House, the Beecher family home, dates to 1833. It is the only building left standing of the Lane Theological Seminary, famous for its student lead abolitionist debates in 1834. The House was the residence of Dr. Lyman Beecher, Harriet's father, and many family members. Harriet lived in the House sporadically through the 1830s and after her marriage to Calvin Stowe in 1836 she lived just down the street. Today the Harriet Beecher Stowe House is a part of the Ohio History Connection's statewide network of historic sites (the only one named solely for a woman). The interpretation of the House centers on the stories of abolition, the history of Cincinnati, Underground Railroad connections, and the Power of Voice.
Images
The Harriet Beecher Stowe House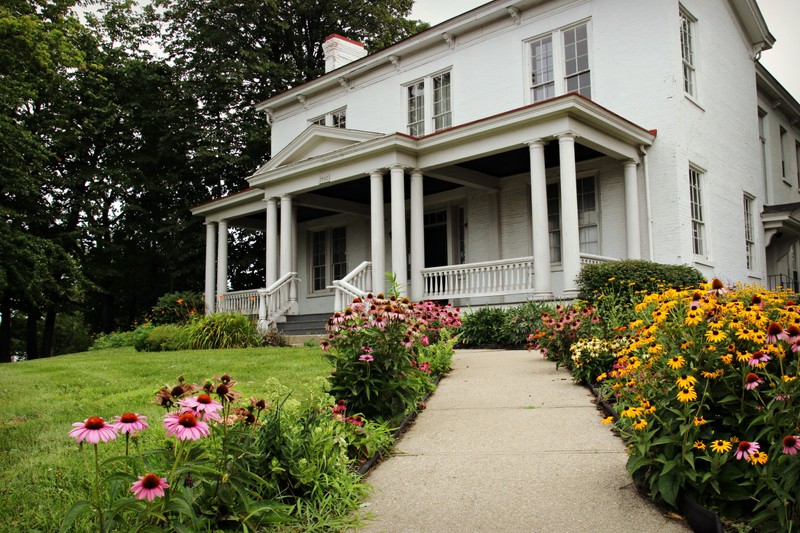 Visitor Entrance - now on the side of House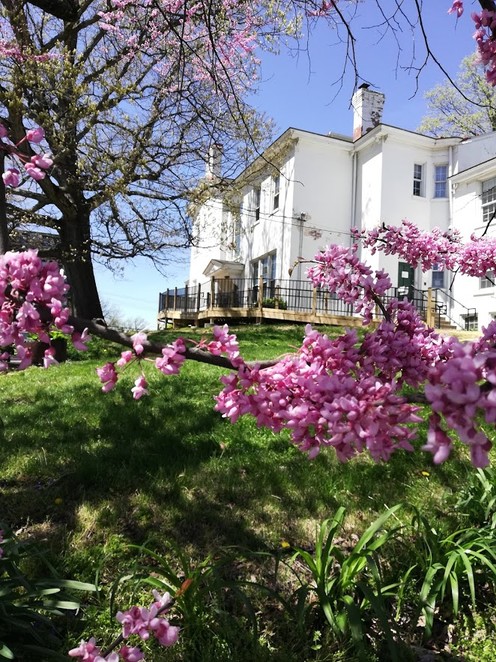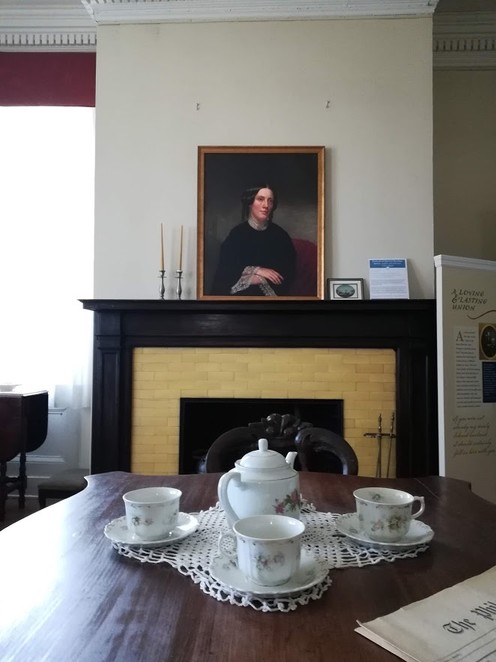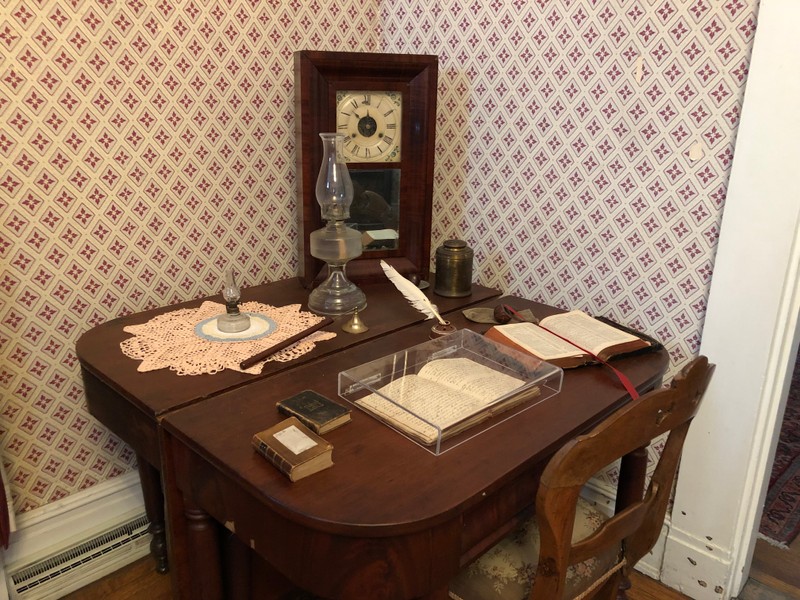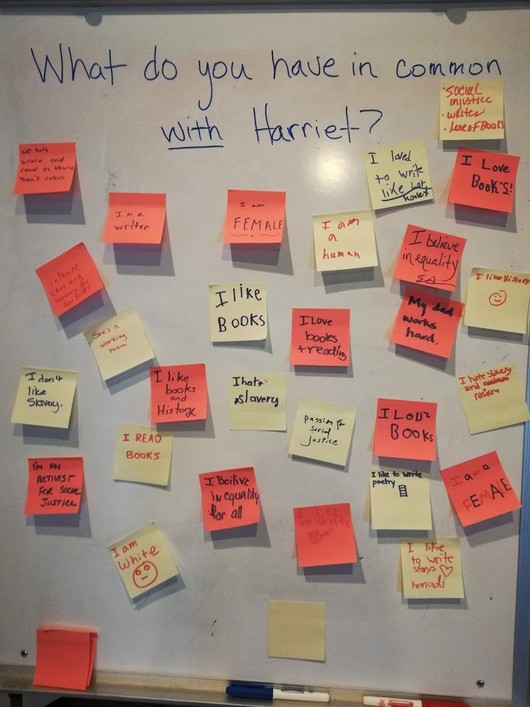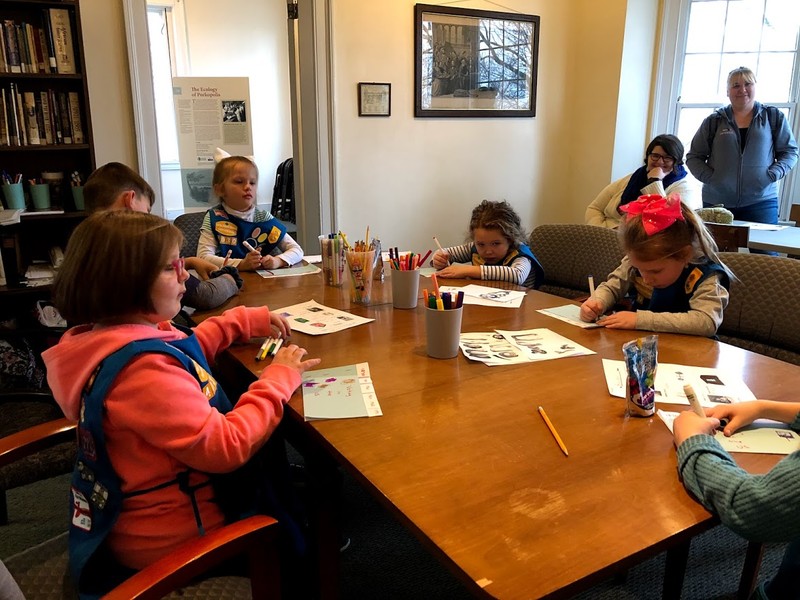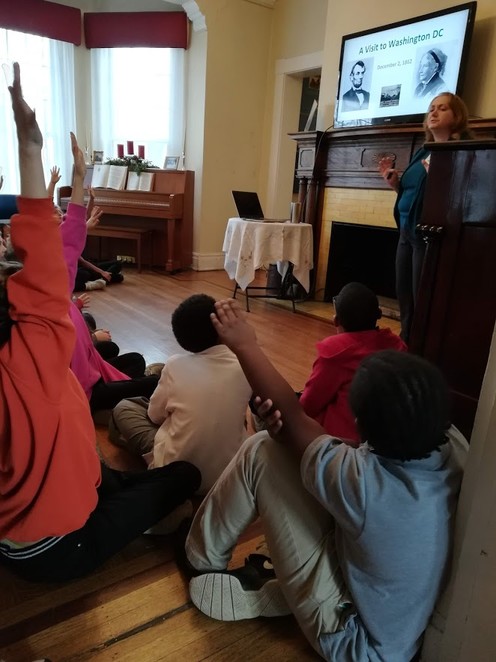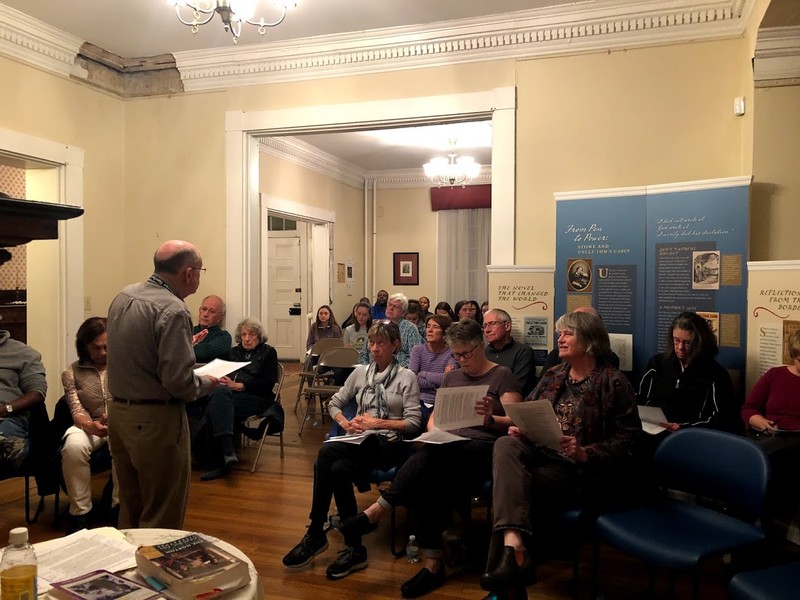 Hattie and Eliza Stowe Educational Center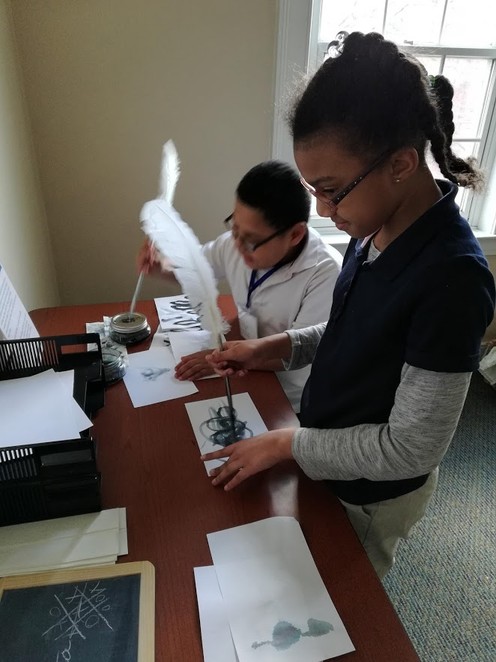 Backstory and Context
Harriet Beecher Stowe, the famed author of Uncle Tom's Cabin, came from a family of human and civil rights activists. Several of the 11 Beecher siblings gained fame for their work. Harriet's sister, Catharine Beecher, an educator and writer, was instrumental in founding a number of high schools and colleges for women. Her brother, Rev. Henry Ward Beecher, was an esteemed minister, abolitionist, and leader in the women's suffrage movement. Another borther, Edward Beecher, also organized support for abolition. Younger sister, Isabella Beecher Hooker, was a women's rights activist. James Beecher, became a chaplain in the Union Army during the Civil War and commanded an African-American regiment.
The novel Uncle Tom's Cabin, while fiction, is a story of the very real pain, suffering, and general indecency of slavery. It was published soon after Congress enacted the harsh fugitive slave law of 1850. Harriet Beecher Stowe had recently moved to Maine and was inspired to write the book after a vision of a dying slave came to her during communion. The book itself was first published in serialized form in the National Era, an abolitionist newspaper, from June 1851-March 1852. However, the ability to write this story had become possible through the 18 years that she lived in Cincinnati. During those decades, Harriet listened to stories from multiple perspectives, including formerly enslaved people and slave holders, she strengthend her abolitionist ideals, she became a published writer, she was friends with people connected to the Underground Railroad, and she conducted research, including a visit to a slave farm in Kentucky. The tragic loss of one of her seven children during a cholera epidemic gave Harriet empathy towards slave mothers who lost their own children through family sepration at the auction block. Interpretation at the site highlights these facets of Harriet's journey to anti-slavery advocate.
The book became an important part of the nation's social consciousness around this time. It was believed by some, including Abraham Lincoln himself, that Uncle Tom's Cabin was a major driving force behind the fight to end slavery. Upon meeting Harriet Beecher Stowe in 1862, Lincoln is believed to have said, "So you are the little woman who wrote the book that started this great war!" Although this may have been too grandiose a statement, it is not unreasonable to say that the sentiment expressed in Uncle Tom's Cabin wove itself into the social fabric and tensions of the time and was thus influential during this pivotal point in American history. Harriet demonstrated that the Power of Voice was one avenue in the march to change public opinion.
The Harriet Beecher Stowe House became a recognized historic site and affiliate of the Ohio Historical Society in 1946. The original purpose was to create a memorial to Harriet Beecher Stowe and an African American cultural center. In the intervening decades, the House served as a small museum and historic site with various levels of success. In 2005, the Friends of Harriet Beecher Stowe House incorporated as a 501(c)3 and contracted with the Ohio History Connection to serve as the management entity for the House. For over 10 years, the Friends operated as an all-volunteer organization, sharing the story of Harriet and her experiences in Cincinnati. However, now with professional staff and increasing volunteer engagement, the organization is increasing programming, expanding community partnerships, and enhancing museum visitor services. The mission of the Friends of Harriet Beecher Stowe House is to sustain the legacy of Harriet and the Beecher family home through facilitating historical exploration, raising awareness and stirring passion for positive change, and supporting dialogue about social issues related to that legacy. Plan you own visit to this important cultural heritage site.
Sources
Accessed March 25, 2018. https://www.ohiohistory.org/visit/museum-and-site-locator/harriet-beecher-stowe.
Hedrick, Joan D.. Harriet Beecher Stowe: A Life. Oxford. Oxford University Press, 1994.
Accessed May 21st 2020. http://stowehousecincy.org/index.html.
Image Sources
Harriet Beecher Stowe House

Harriet Beecher Stowe House

Harriet Beecher Stowe House

Harriet Beecher Stowe House

Harriet Beecher Stowe House

Harriet Beecher Stowe House

Harriet Beecher Stowe House

Harriet Beecher Stowe House

Additional Information