Somerset Place Driving Tour Stop #7: St. David's Episcopal Church
Introduction
User Uploaded Audio
Turn right out of the parking lot onto Spruill's Bridge Road. Take the next right onto 1st Street. At the end of the road, turn right onto St. David Road. On your right you'll see St. David's Episcopal Church, which is one of the churches that the Collins family attended when they lived at Somerset Place. Originally known as Pettigrew's Chapel, it was built from 1802-1803 on a portion of the Rev. Charles Pettigrew's Belgrade plantation. The original portion of the church is in the center, and it was expanded in the 1850s under the direction of Josiah Collins III to be cruciform in shape. It also became a parish church at that time and consecrated as St. David's. After emancipation, a few formerly enslaved persons from Somerset Place attended the church, including butler Luke Davis. The tower and vestry room were also added after the Civil War.
To learn more about the Pettigrew family, stop by the Somerset Place visitor center for an informational brochure or visit Pettigrew State Park.
Images
St. David's Episcopal Church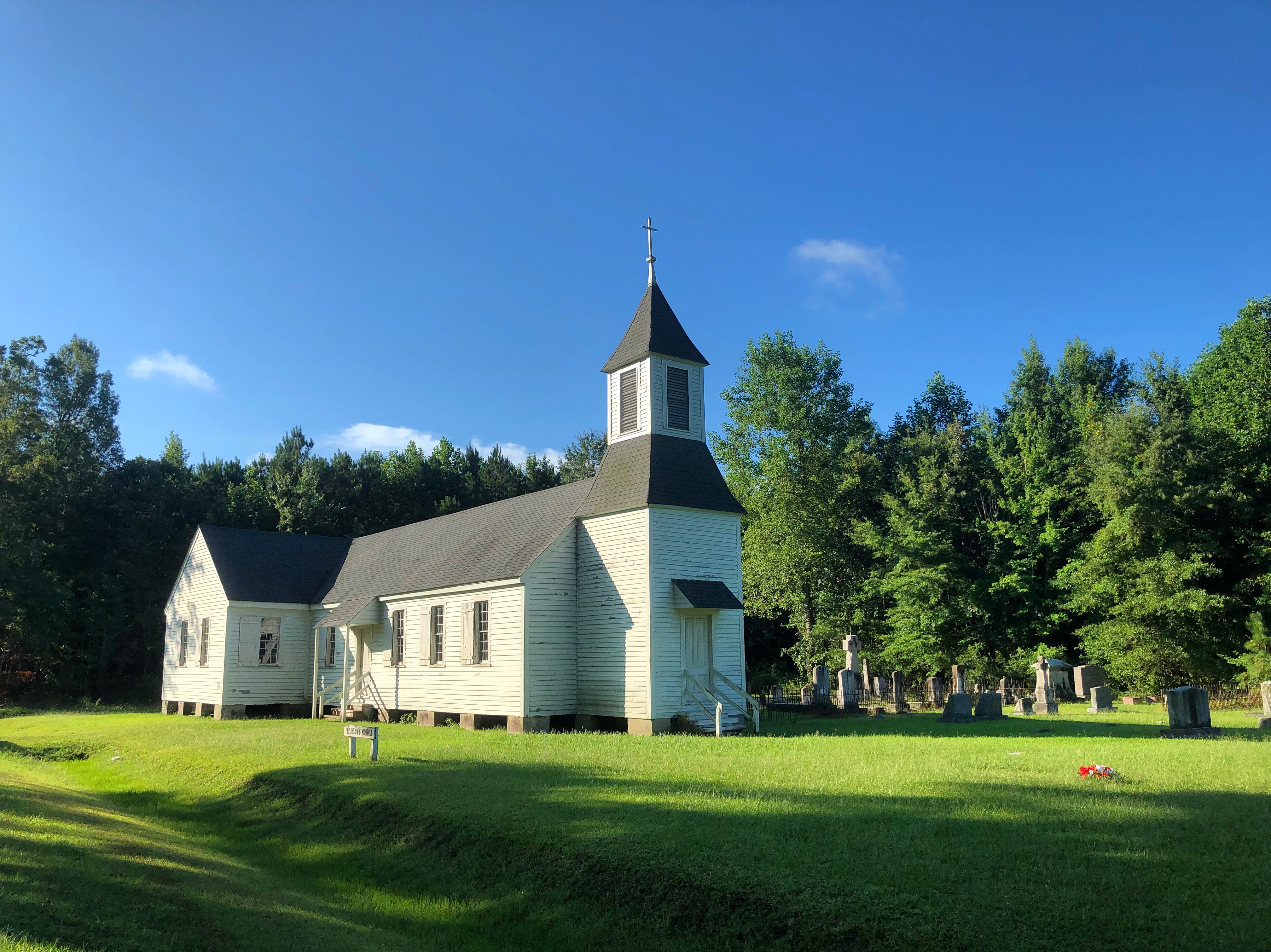 Sources
John Sykes, "The Lake Chapel at Somerset Place" (report, Division of Archives and History Historic Sites Section, 1999).
Image Sources
Somerset Place State Historic Site

Additional Information