Somerset Place Driving Tour Stop #6: Spruill's Bridge and Scuppernong River
Introduction
User Uploaded Audio
Turn around when possible. Turn left onto Cherry Road. After approximately 2 miles, turn right onto Main Street. After 0.6 miles, turn left into the N.C. Wildlife boat ramp parking lot and park your vehicle. Walk to the boat ramp. On your right is Spruill's Bridge. Its history dates to 1740, when the General Assembly of the Province of North Carolina established the site as a collection and shipping point for taxes. It later became a shipping point for the region's agricultural products. During Somerset Place's time as an active plantation, the bridge was also the primary crossing of the upper Scuppernong River.
The river is also the lowest point of elevation, so all five canals flow into it or its tributaries, thereby draining the swampland between Lake Phelps and the river. The mouth of the Transportation Canal, located a couple miles downstream, was where enslaved persons unloaded goods and supplies destined for Somerset Place from large sea vessels in the river. There they also loaded vessels bound for distant markets with the plantation's cash crops. After viewing the bridge and river, return to your vehicle.
Images
N.C. Wildlife Resources Commission Creswell Boating Access Area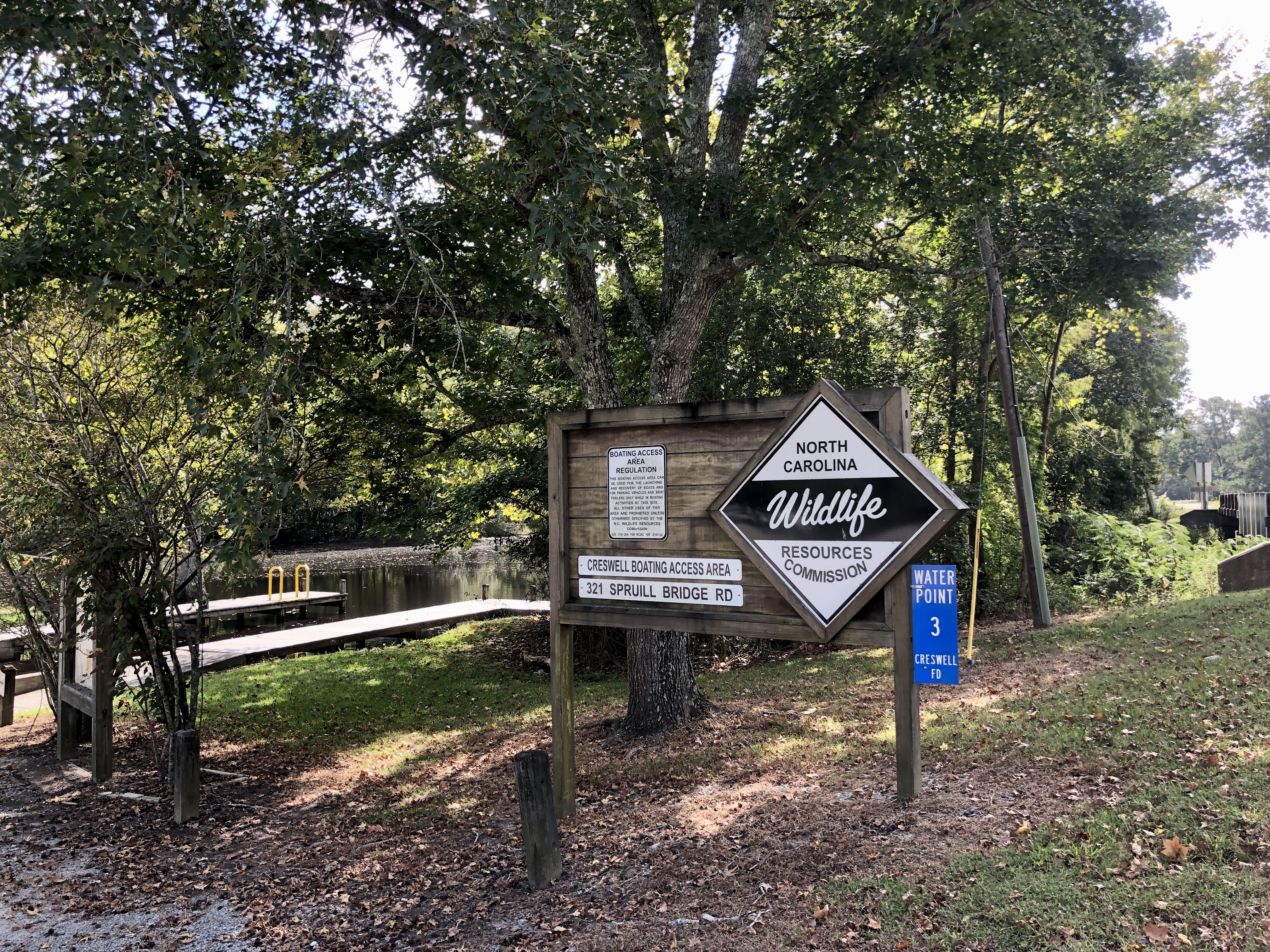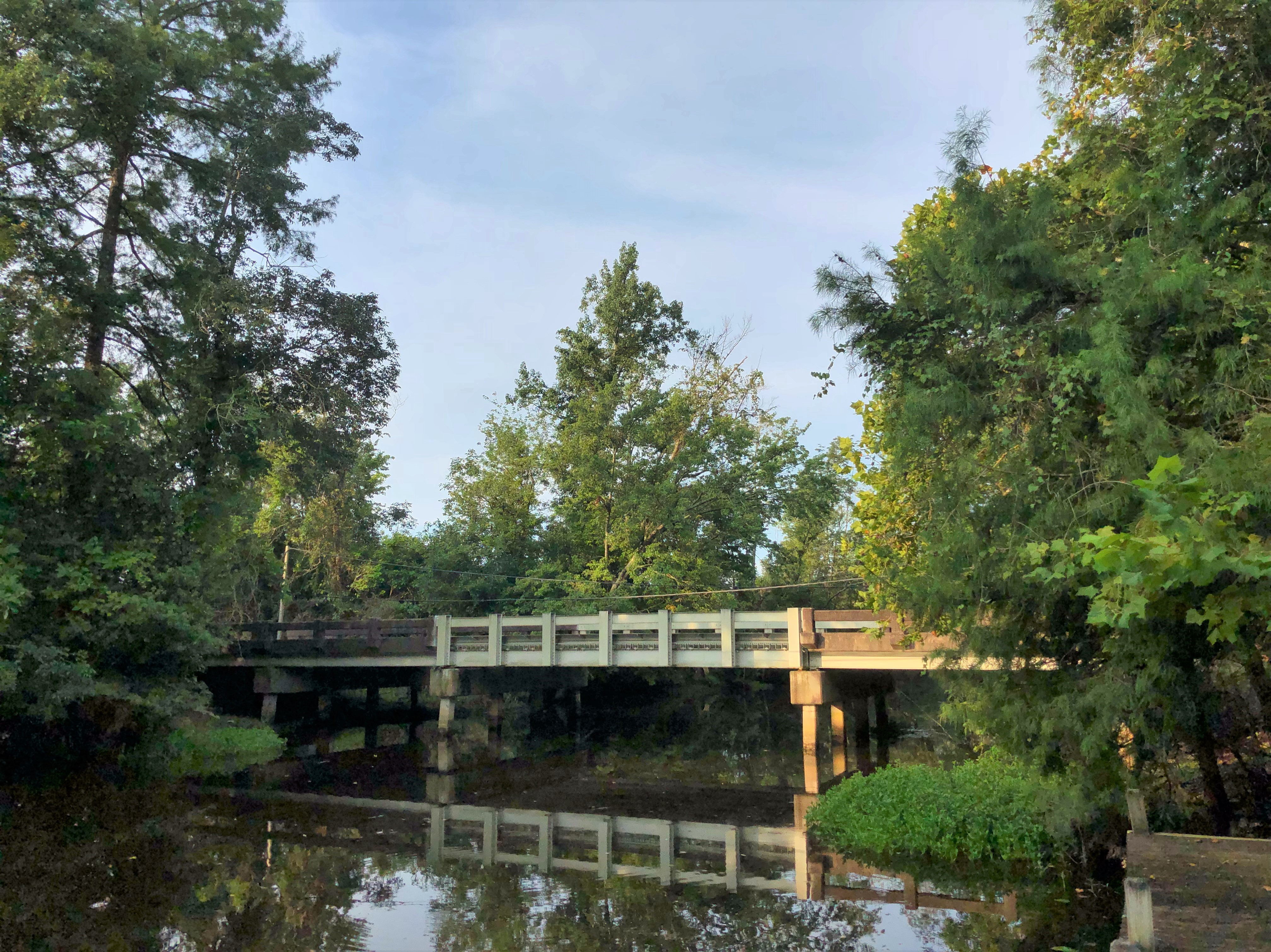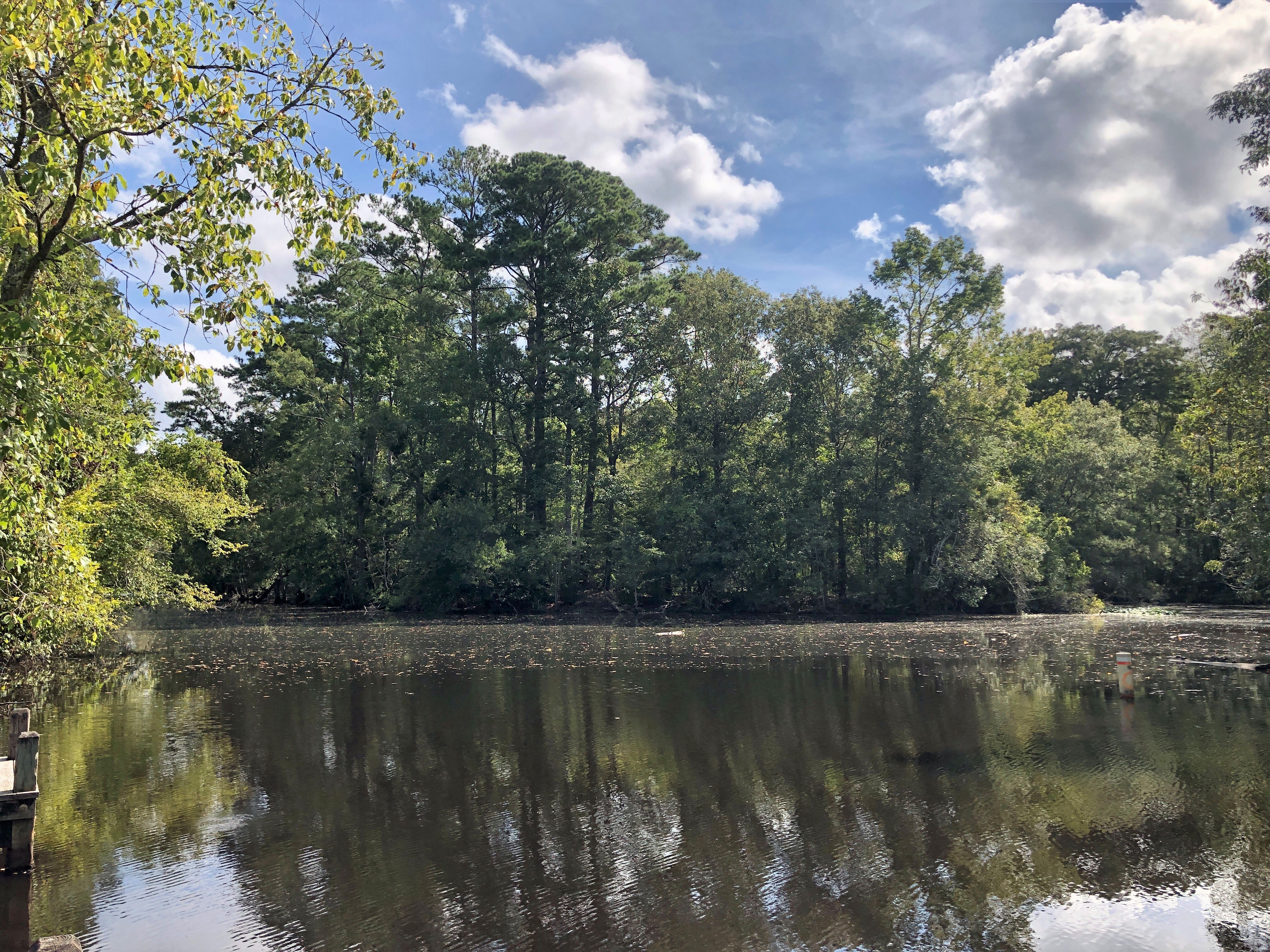 Backstory and Context
User Uploaded Audio
In the following quote, Edmund Ruffin describes the bridge and the river as he saw them in 1839: "We crossed Scuppernong river on a draw-br[i]dge. The river is a narrow, but deep, and navigable for sea vessels for a mile above the bridge. It has the same general appearance of all the small rivers of this country, its waters being black and sluggish, spreading far over the low and wide swamp on its borders."1
Sources
Elizabeth Burgess Lucas Modlin, Helen Frances Bickel Jones, and Shirleyan Beacham Phelps, eds., Washington County, NC: A Tapestry (Plymouth, N.C.: Washington County NC Board of Commissioners, 1998).
Somerset Place State Historic Site research files.
1 Edmund Ruffin, "No. III. Journey over the firm land of Washington county. First impressions of the great swamp, and Lake Scuppernong.," The Farmers Register, a Monthly Publication, Devoted to the Improvement of the Practice and Support of the Interests of Agriculture 7 (1839): 702.
Image Sources
Somerset Place State Historic Site

Somerset Place State Historic Site

Somerset Place State Historic Site