Somerset Place Driving Tour Stop #4: Weston Canal and Weston Farm
Introduction
User Uploaded Audio
Proceed for approximately one mile to the end of Mail Route Road. The canal you see in front of you was completed by enslaved laborers in the 1830s under the management of Josiah Collins II, who had purchased this 1,450-acre tract of land from his son Hugh (see attached map). At the time, the canal marked the western edges of the plantation's cultivated fields, hence its name (also listed as Western Canal). Originally it did not connect with the lake as it does today, but like the other canals it was used for drainage. The 1,450-acre tract of land subsequently passed to Josiah Collins III and became known as Weston Farm.
After the Civil War, Josiah III's widow Mary Collins sold Weston Farm to their youngest son Arthur, with all proceeds going to settle debts. A farmhouse was constructed for him by 1875, which was located across the canal from the old trees on your left. Barns were located near the trees. At that time Arthur moved to the farm and employed formerly enslaved persons from Somerset Place to work as tenant farmers and day laborers. However, debts followed him throughout his life, and he was forced to sell the farm in 1886, making him the last immediate member of the Collins family to own land at Lake Phelps. The farm passed to his cousin Herbert Page, who also owned Somerset Place at that time.
Images
Weston Canal looking north-northeast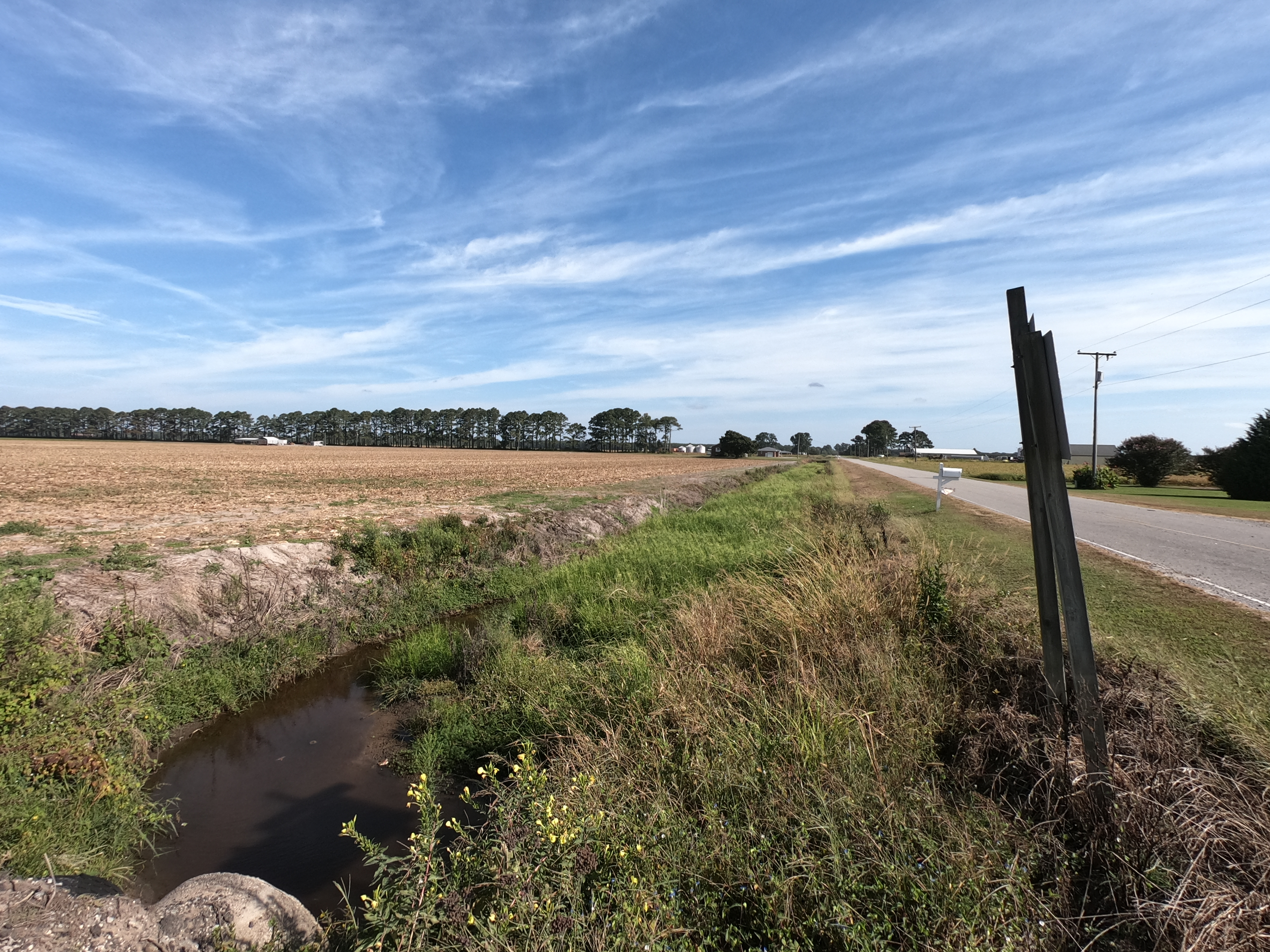 Weston Canal looking south-southwest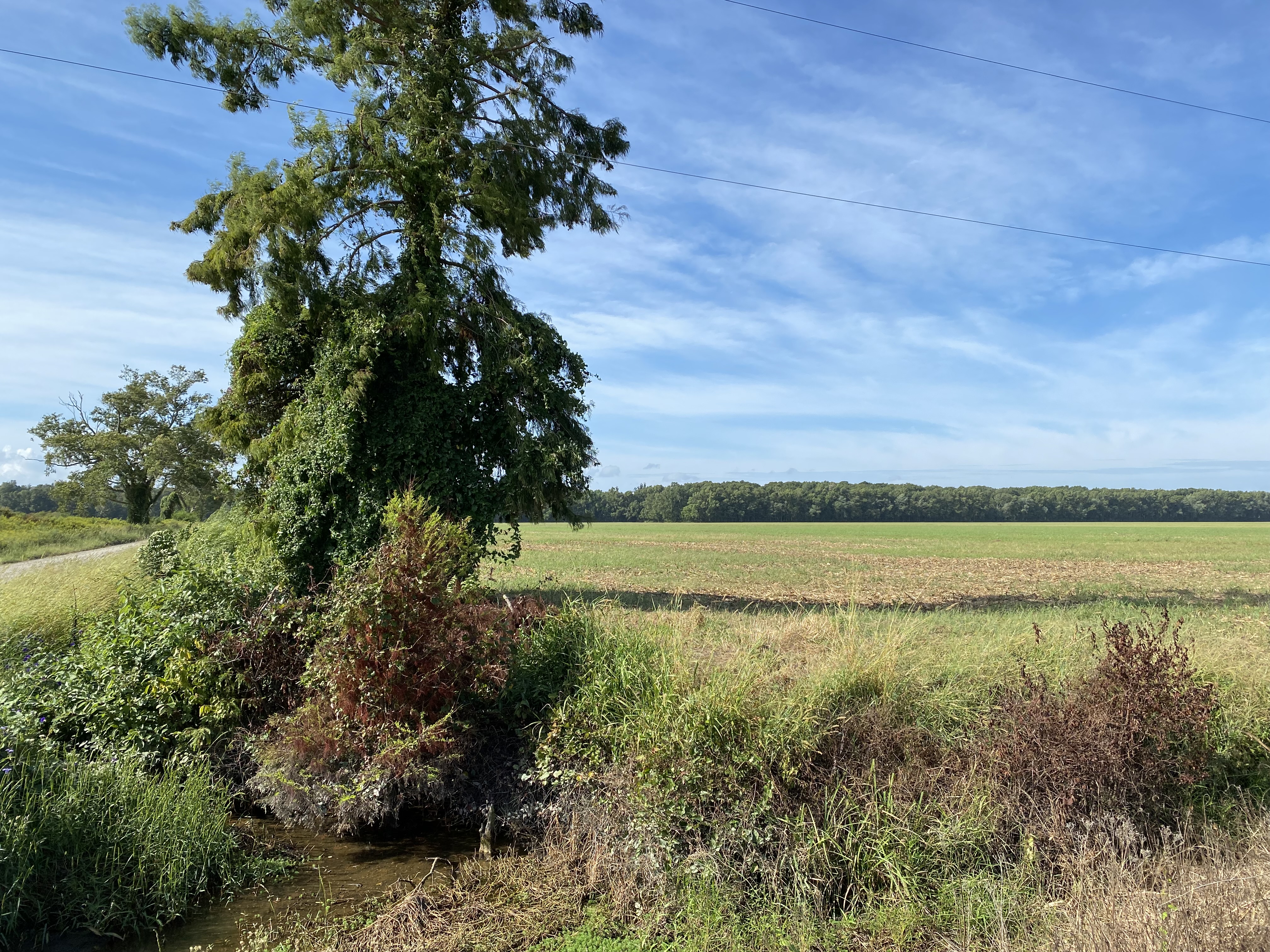 Map of Somerset Place in 1819 as divided between Josiah Collins I's seven grandchildren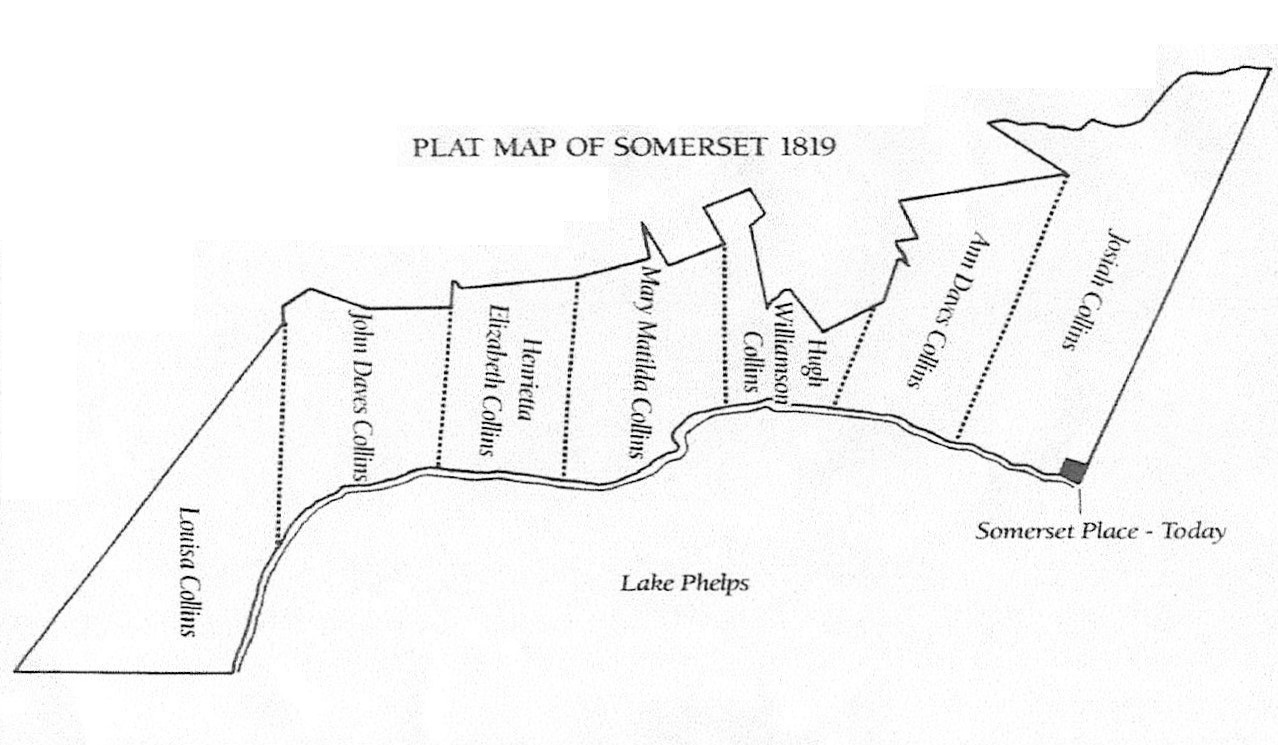 Site of Weston Farmhouse (in fields at right) and barn (left of trees)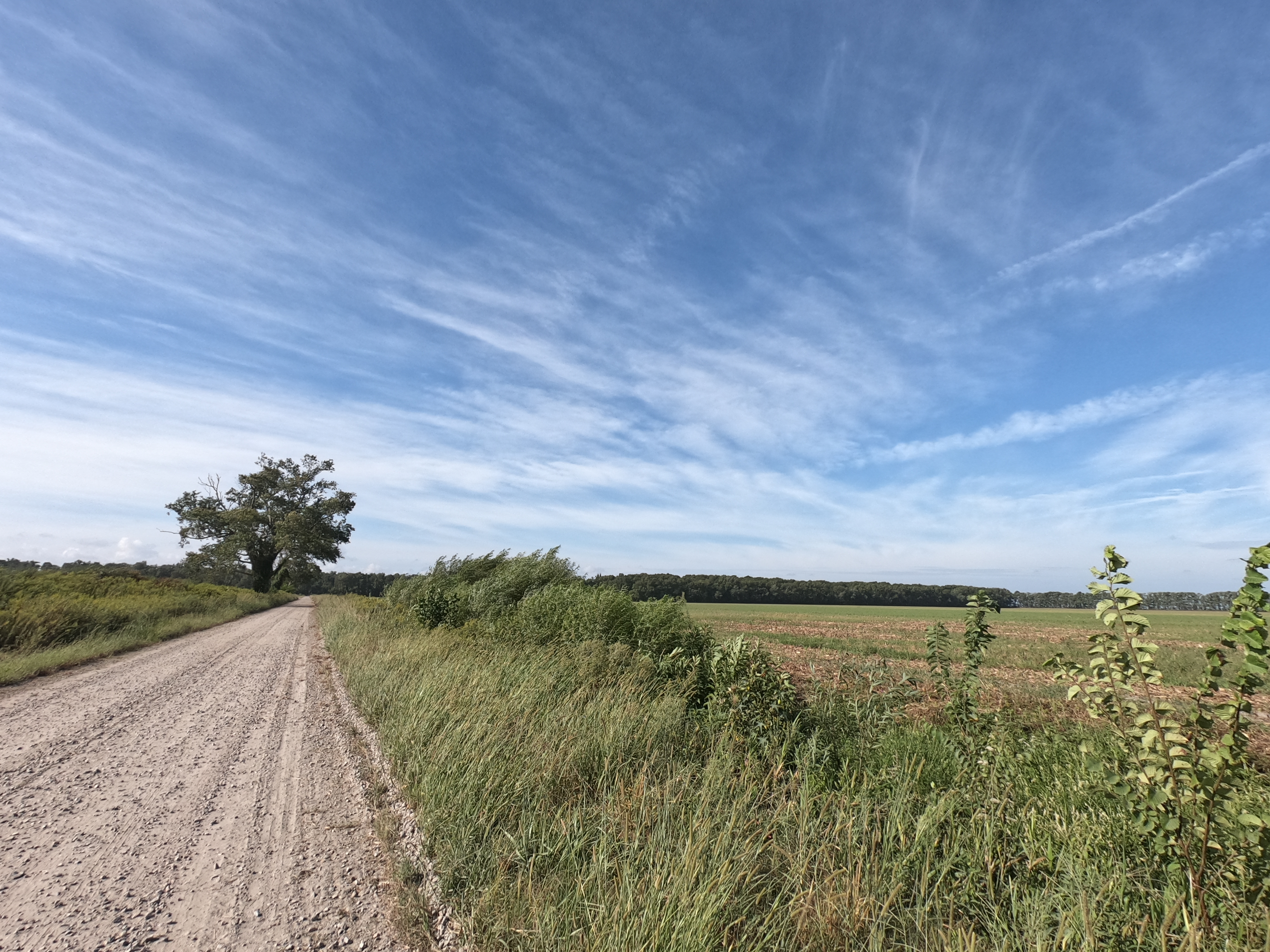 Weston Farmhouse in the 20th century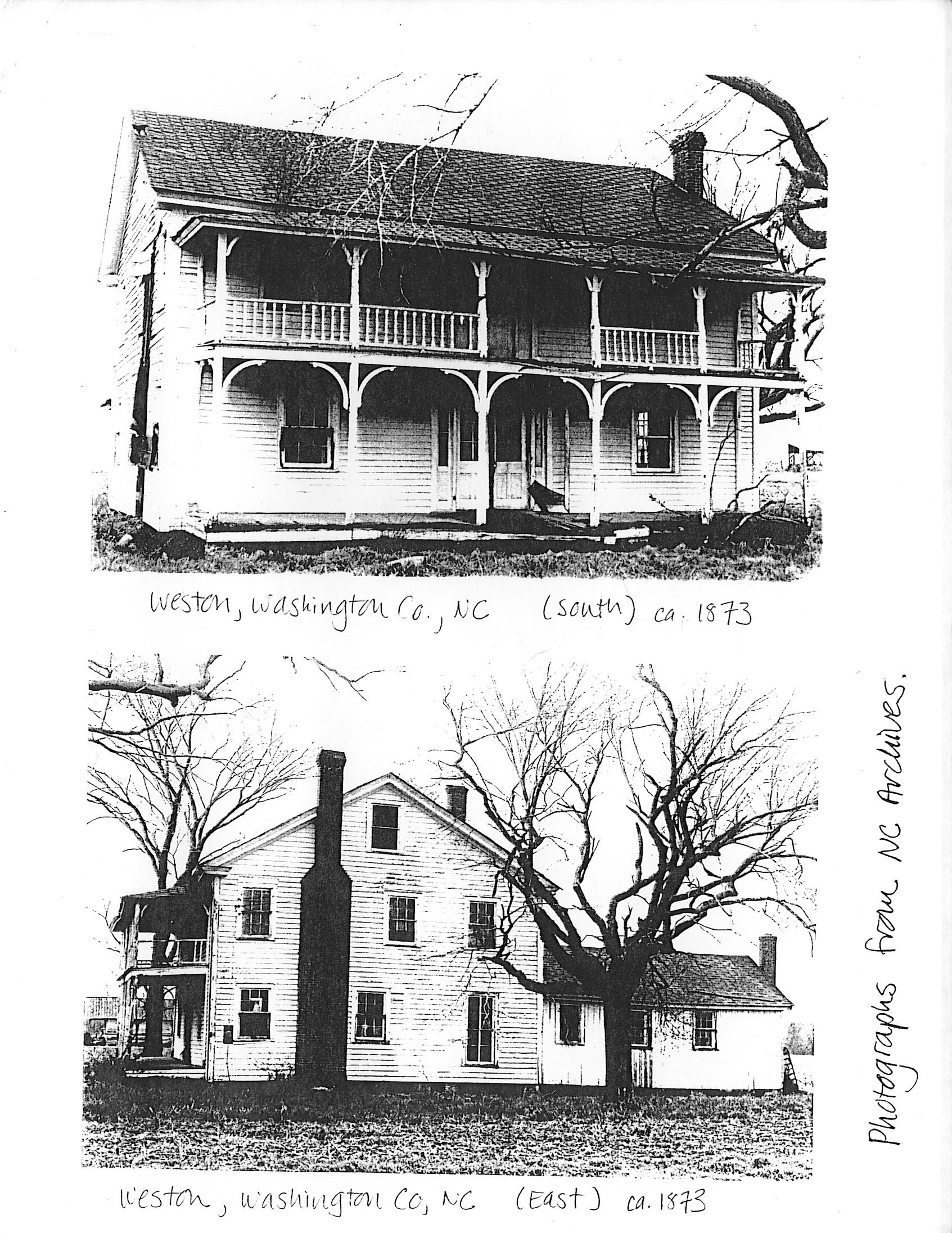 Melvin and Catherine Dickinson worked as day laborers for Arthur Collins on Weston Farm. They were formerly enslaved at Somerset Place.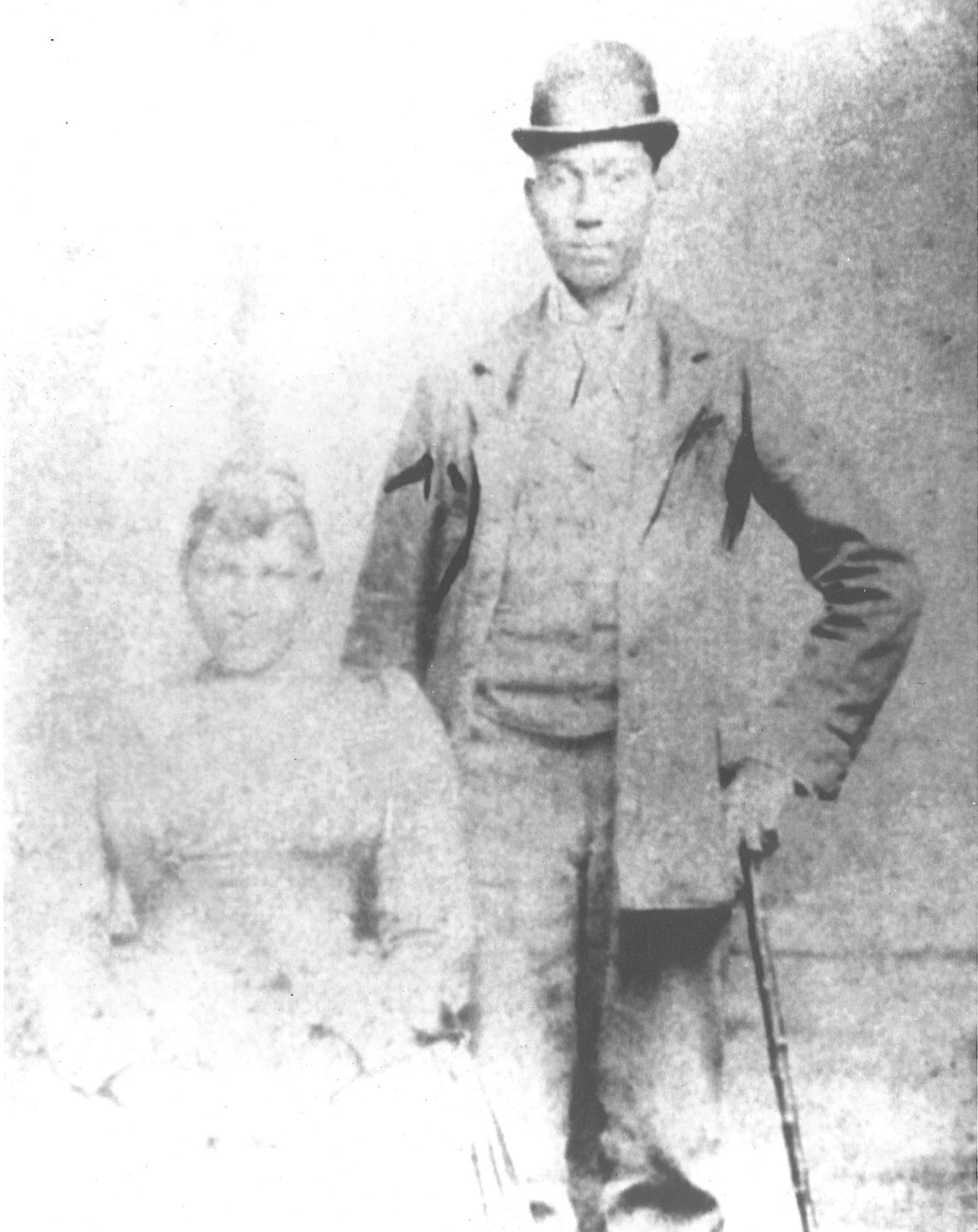 Sources
Somerset Place State Historic Site research files.
Dorothy Spruill Redford, "The Owner's Story in Brief" (report, Somerset Place State Historic Site, 2006).
Dorothy Spruill Redford, "So Changed, So Changed" (report, Somerset Place State Historic Site, 2006).
Image Sources
Somerset Place State Historic Site

Somerset Place State Historic Site

Somerset Place State Historic Site

Somerset Place State Historic Site

State Archives of North Carolina

Somerset Place State Historic Site

Additional Information