The Historic New Richmond
Introduction
About a half hour's drive southeast of Cincinnati, this historic town on the Ohio River is a charming small village that was once a powerful port town. It was also an early center for anti-slavery supporters. New Richmond is part of The Freedom Trail. This means that it is home to important Underground Railroad and Abolitionist sites. Two of these sides, the New Richmond Waterfront, and the Philanthropist Newspaper, are part of the National Underground Railroad Network to Freedom.
Images
A copy of Jim Burney's Philanthropist newspaper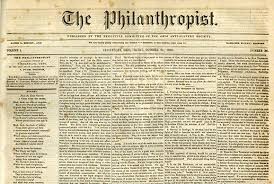 Because it is so close to the Ohio River, New Richmond is prone to flooding. This photo was taken during a particularly bad flood in 1997.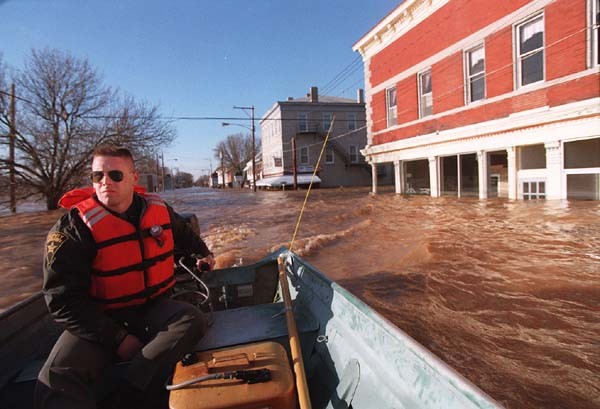 Some of the lovely riverside views in New Richmond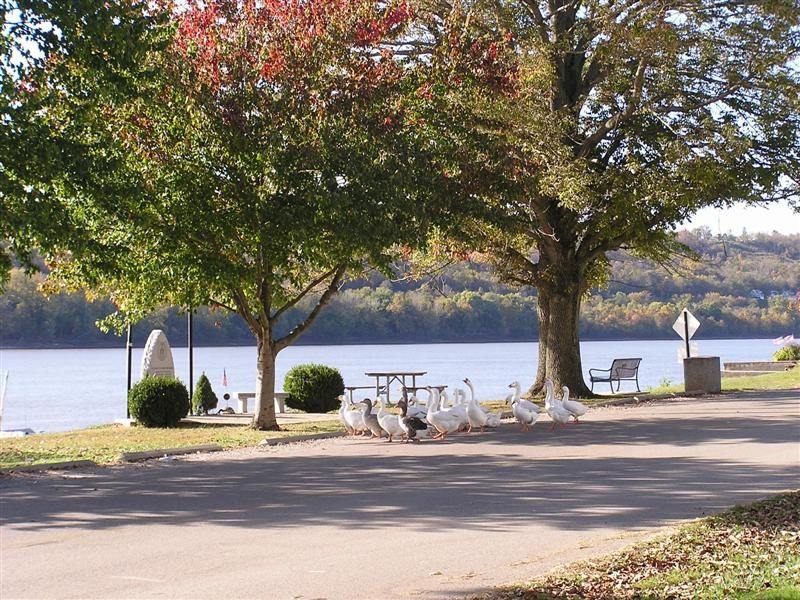 Backstory and Context
The park on the riverfront was once the site of an active port, mostly transporting agricultural products. The village was full of abolitionist activity in the early stages of the movement. The publisher of the Philanthropist Newspaper, an anti-slavery publication, was a former slave owner who became part of the American Anti-Slavery Society. It is a testament to the town's unified dedication to abolishing slavery that when outlaws from Kentucky threatened to destroy the Philanthropist Newspaper office, citizens of New Richmond defended him and said that they would risk their lives to protect Birney and his newspaper.
Other important Freedom Trail sites include the Rev. George C. Light Home Site, the Dr. John Rogers Home Site, and the Cranston Memorial Presbyterian Church. Rev. George C. Light was part of the American Colonization Society, which focused on sending free Blacks to Africa on a voluntary basis. This resulted in the creation of Liberia. Dr. John Rogers was the Clermont County Anti-Slavery Society's first president in 1836 and was a financial supporter James G. Birney, publisher of the Philanthropist Newspaper. The Cranston Memorial Presbyterian Church took an anti-slavery stance early and hosted a meeting of the New Richmond Anti-Slavery Society in 1836.
Although New Richmond is no longer the powerful port town that it was, people still enjoy activities on the lovely Ohio River. During the summer, the town holds the Cardboard Boat Regatta. The boats are entirely made of cardboard and race along a 200-yard course on the Ohio River shoreline. There is even a "Titanic Award" that goes to the boat that sunk in the most dramatic way.
Sources
http://newrichmond.org/ http://365cincinnati.com/free/cardboard-boat regatta http://enquirer.com/flood/floodphotos.html http://library.cincymuseum.org/aag/history/ohioantislaverysociety.html http://www.city-data.com/picfilesc/picc9160.php
Additional Information