Arrowhead Museum (Herman Melville House)
Introduction
Arrowhead was the home of Herman Melville (1819 – 1891) , an American novelist, writer of Moby-Dick, an outstanding work of Romanticism and the American Renaissance. This residence was the place where he spent the most productive years of his life, from 1850 to 1863. It is the place where he actually wrote his most famous work Moby-Dick, along with three other novels, Pierre, The Confidence-Man, and Israel Potter, a collection of short stories entitled The Piazza Tales, all of his magazine stories, and some of his poetry. Today the house is a museum which interprets his life and the life of his family, and is owned and operated by a non-profit corporation, the Berkshire County Historical Society.
Images
Arrowhead has been designated a National Historic Landmark in 1962, and was listed on the National Register of Historic Places in 1966.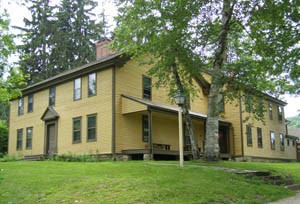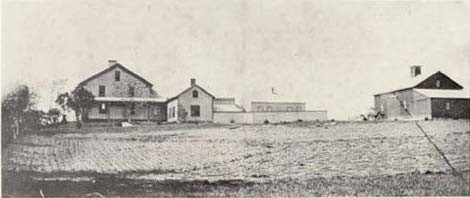 Sketch of Arrowhead estate by Melville, c. 1860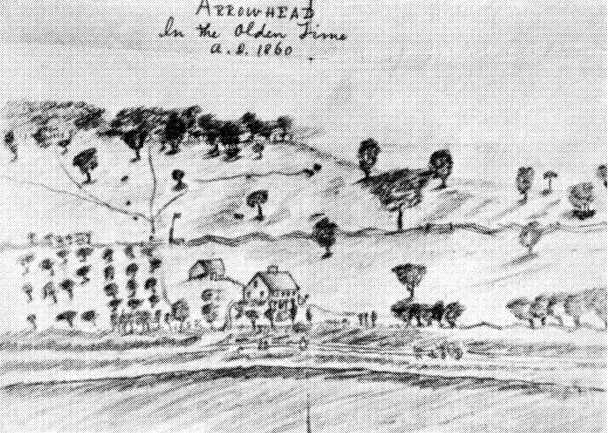 Herman Melville, a novelist, writer of short stories, and poet from the American Renaissance period.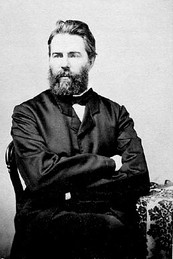 Backstory and Context
Arrowhead, wood frame and clapboard house, once a residence of Melville and his family, located at 780 Holmes Road in Pittsfield, was built in the 1780s by Captain David Bush, and was apparently used as an inn. Melville purchased the property in 1850. In 1863, after twelve years working on his novels (1863), he sold the house to his brother and moved to New York.
Today the house is a house museum which interprets the period when Melville and his family lived there, and also the history of Berkshire County. Arrowhead remained the property of the Melville family until 1927, and continued to be used as a private residence until February, 1975, when it was acquired by a non-profit corporation, the Berkshire County Historical Society.
Sources
http://pdfhost.focus.nps.gov/docs/NHLS/Text/66000126.pdf http://berkshirehistory.org/wp-content/uploads/2015/01/Form-B-Arrowhead-July-2013.pdf
Additional Information