Nemours Mansion and Gardens
Introduction
Entrance to the Nemours Mansion and Gardens allows one to tour the largest French Formal Garden in the United States and the 105 room room mansion. The building was owned by the leader of the modern day Dupont Company. The inside of the home shows furnishings and artwork from the last hundred years.
Images
The outside of the Nemour Mansion, which reflects the French style.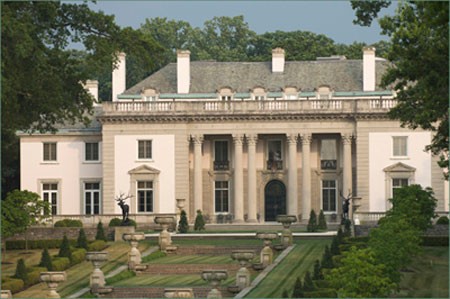 Alfred Nemours and his third wife, Jessie.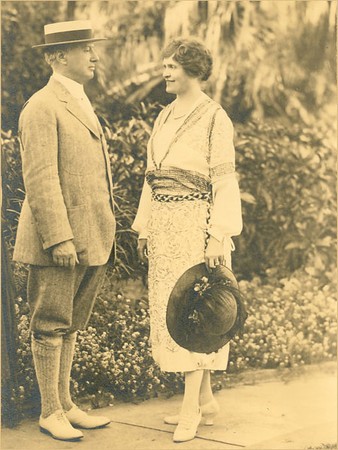 The foyer of the Neours Mansion, completely untouched.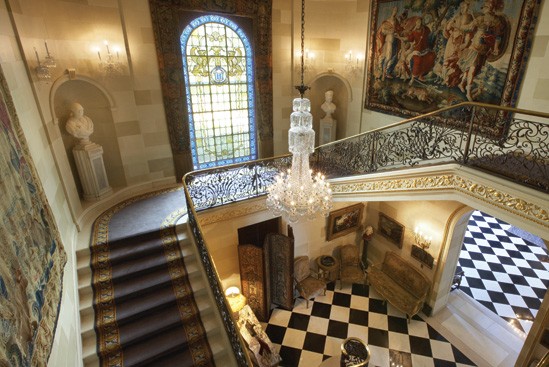 The stunning 12-foot statue that adorns the reflecting pool. The statue glints in the sun and can be seen from around the estate.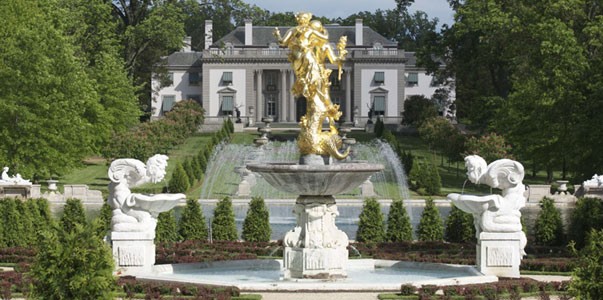 A long view of the grand gardens outside the house.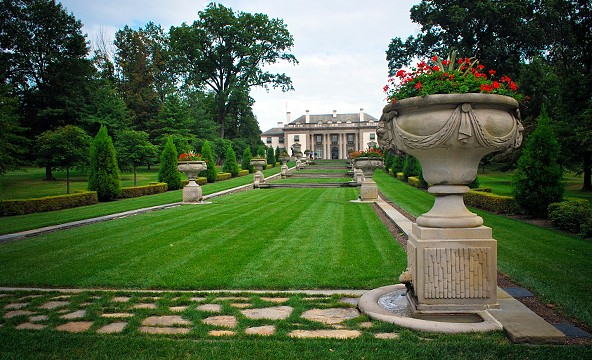 Backstory and Context

In 1907, Alfred Numors married Alicia, his second wife and gave her this spectacular new home on a 3,000 acre piece of land. He hired Carrere and Hastings, a prestigious New York architectural firm, to design the mansion in the late-18th-century French style that Alicia adored. Alfred used that French style to decorate his home, but also made sure that all of the appliances and fixtures were extremely modern and of the latest technology.

The gardens contain a 12-foot water fountain and reflecting pool. Sculptures are hidden all over the lush garden, and beautiful flowers bloom in all seasons. The south side section of the gardens, the Four Borders, is named for its mixed herbaceous borders – 8,500 square feet of annuals and perennials. At the Mansion side of the Four Borders is a large tulip poplar, the last of the five such trees admired by Alfred's father.

Much of the mansion has not been touched in the years since the death of Nemours. Everything has been meticulously maintained by the Nemours foundation.







Sources
http://www.nemoursmansion.org/visit.html
Additional Information