Hagley Museum and Library
Introduction
Opened in 1957, the Hagley Museum and Library features history from the early years of the du Pont family and the Hagley corporation. The museum contains demonstrations and exhibits that show the connections between early industrial technology and early American history. The museum also chronicles the lifestyle of the people who worked within the industry, focusing in on their daily lives and habits. The Industrial Revolution plays a large part of the contents of the museum.
Images
The front of the beautiful house that has been carefully preserved.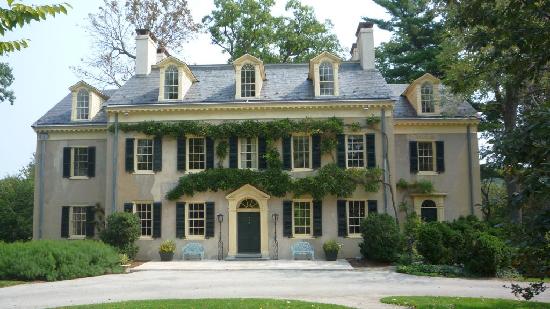 The water wheel still turns, and shows how the mills once operated.
Backstory and Context
Eleuthere Irenee du Pont founded the Black powder mills on the banks of the Brandywine Creek in 1802. He spent years planning for the best location, and chose this piece of land because it would provide him with timber and charcoal. He could naturally get the items he needed, and that would help with keep overhead costs at his mills low.
Soon, his company grew and the E. I. du Pont de Nemours & Company's Black powder factory became the largest in the world. In 1921, the mills along the Brandywine closed and parcels of the property were sold. Plans for a museum were established 31 years later, on the occasion of the DuPont Company's 150th anniversary in 1952.
Sources
Additional Information