Herschell-Spillman Carousel "Over the Jumps Carousel"
Introduction
The carousel is located in War Memorial Park in Little Rock, AR. This carousel is a rare find. All of the horses are wooden and hand carved. It is believed to be one of very few left in the country. It is so rare that it was added to the National Register of Historic Places in 1989.
Images
Detailed photo of one of the horses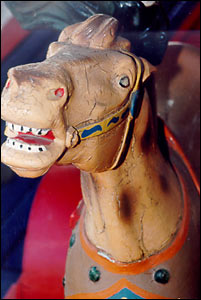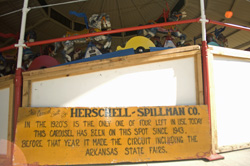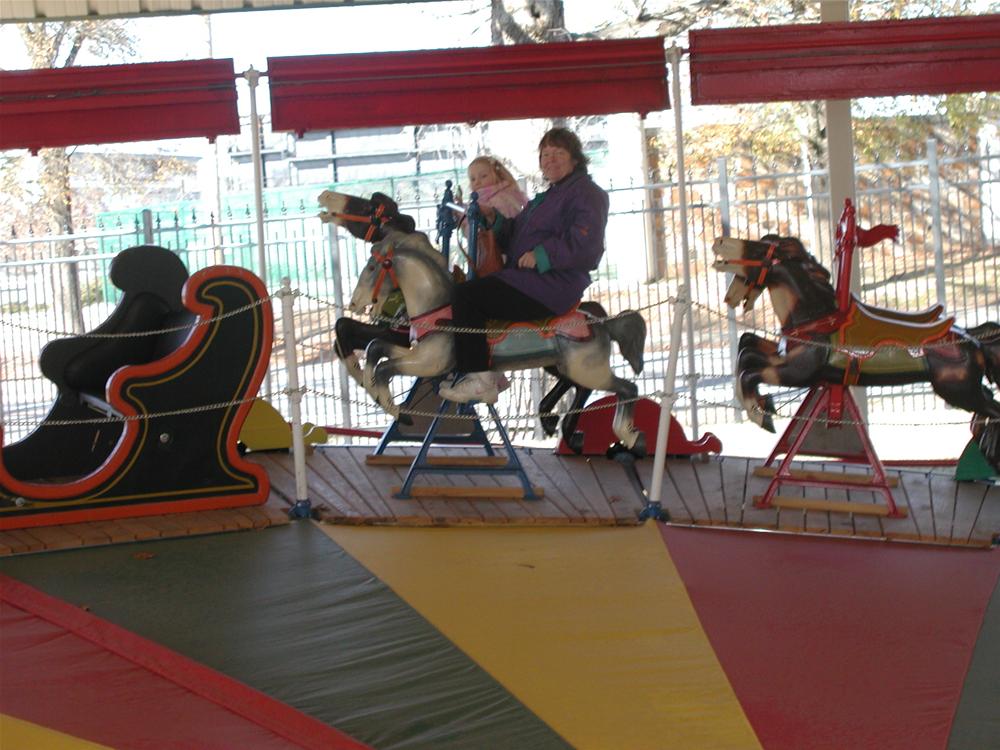 Backstory and Context
The carousel is a Herschell-Spillman original, a very famous carousel maker in the United States and one of the earliest. A sign that a carousel is rare and old is if the horses are made out of wood. They are even older if they are made out of solid wood and have been hand carved. The carousel in War Memorial Park meets all those criteria. Each horse was carefully crafted with great attention to detail. Each horse as a emotional expression carved into its face as well as detailed manes, ears, and teeth. Each horse was designed to be slightly different. The horses were painted in muted neutral colors to make the saddle and other accessories pop when color was added.
The carousel at War Memorial Park is categorized as an "Over the Jumps" model with forty hand carved jumper horses. It is thought that the Herschell-Spillman company made no more than five of these models. The carousel has a diameter of 40 feet. The horses are placed in 25 different five-foot sections with two horses on one section. The track that runs them is not original but it is similar to the original. The track is a caterpillar style that runs off electric. It is very rare to find a vintage Over The Jumps model in tact and functioning, most get pieced out and sold to individuals. The non-profit group preserves this carousel, Friends of the Carousel, Inc.
Sources
http://www.arkansaspreservation.com/!userfiles/PU3280.nr.pdf http://www.arkansaspreservation.com/historic-properties/_search_nomination_popup.aspx?id=252
Additional Information