Findlay Market
Introduction
Findlay Market is Ohio's oldest Public Market. It is located in Ohio's historically famous Over-The-Rhine district. It holds about 30-70 vendors at any time. Items such as fresh organic and locally grown food, craft beer, and local artisans can be found there. It is open 9-6pm Tuesday through Saturday and 10am-4pm on Sundays.
Images
Street view of the market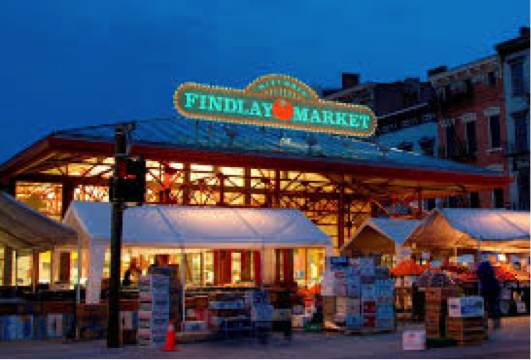 early photo of the market circa 1920s-1930s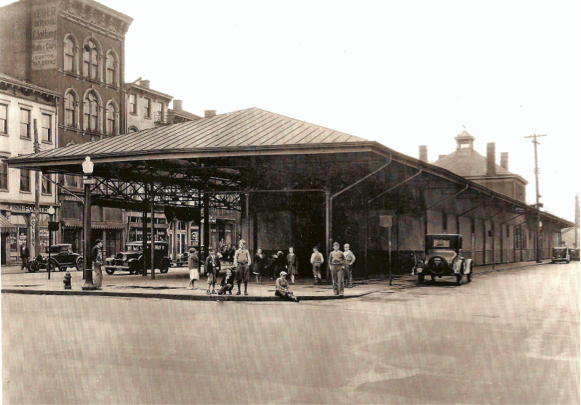 Backstory and Context
The market is steeped in rich history. The public market was one of nine others that existed during the Civil War and it is the only one that survived. Public markets were very popular during this time but soon after five different railways decided to make Cincinnati a central hub more and more people moved out of the city. Due to the migration out of the city local grocery stores started becoming more popular and the public market trend died off.
Findlay Market is dedicated to the late General James Findlay. Upon his death the Findlay's donated a portion of their land to be used as a public market in honor of the General. In 1852 the Market was constructed. It was built using an iron frame construction and was one of the first markets to use this design and one of the few that have weathered the test of time. It was originally an open-air design and was force to enclose the market due to sanitary reasons. The market was added to the National Register of Historic Places in 1972.
Sources
http://www.findlaymarket.org
Additional Information